Mattingly stands behind Utley '100 percent'
Dodgers manager calls second baseman's NLDS Game 2 slide 'aggressive'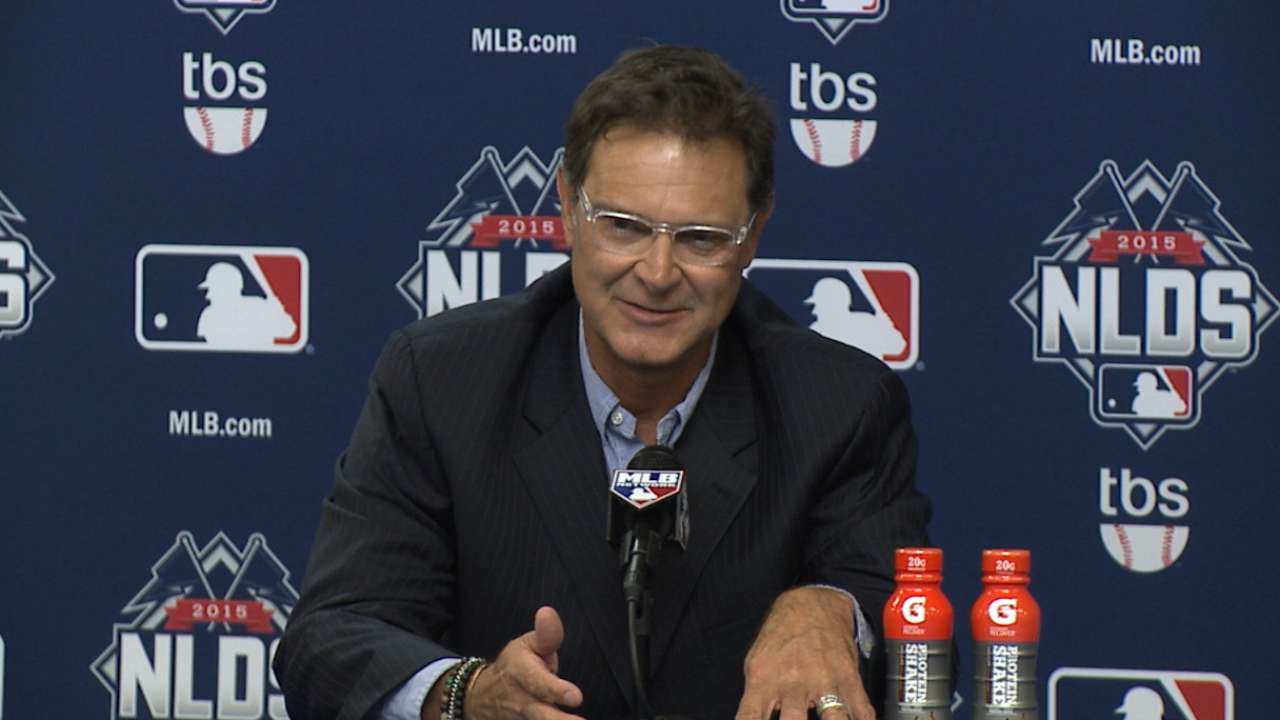 NEW YORK -- Dodgers manager Don Mattingly defended Chase Utley's controversial slide that broke the leg of Mets shortstop Ruben Tejada in Saturday night's 5-2 win, calling it "hard, aggressive, legal."
During his Sunday off-day press conference at Citi Field, Mattingly said, "We're 100-percent behind" Utley.
His statements were made before Major League Baseball Chief Baseball Officer Joe Torre announced Sunday night that Utley was suspended for Games 3 and 4 of the National League Division Series as a result of the slide. Utley has appealed the penalty, and it was reported on Monday that the appeal was unlikely to heard prior to Game 3, which means Utley would be eligible to play.
• Utley suspended for Games 3, 4 for slide
Utley's takeout slide flipped Tejada, fractured the infielder's right fibula and triggered an intense debate across the sport about the fine line between aggressive and dirty slides.
• Shop for Dodgers postseason gear
Mattingly, however, said it was "a baseball play" and one that wouldn't have been controversial except for the injury that resulted, in part because of Tejada's "courageous" willingness to remain near the bag while spinning awkwardly so he could try to throw to first base for an inning-ending double-play.
Utley's slide -- termed "late" by Mattingly's mentor, Torre -- upended Tejada before he could get the throw off. That also made the play crucial to the Dodgers' winning rally.
"He hit the ground first," Mattingly said of Utley. "Yeah, I've seen people say it's late. You could say it was late, but to me it was legal."
Utley never touched second base but was originally called out. The call was reversed on a replay review because Tejada missed stepping on the bag. Utley, who collided hard with Tejada, then hit his head on the ground after his helmet flew off, passed a concussion test.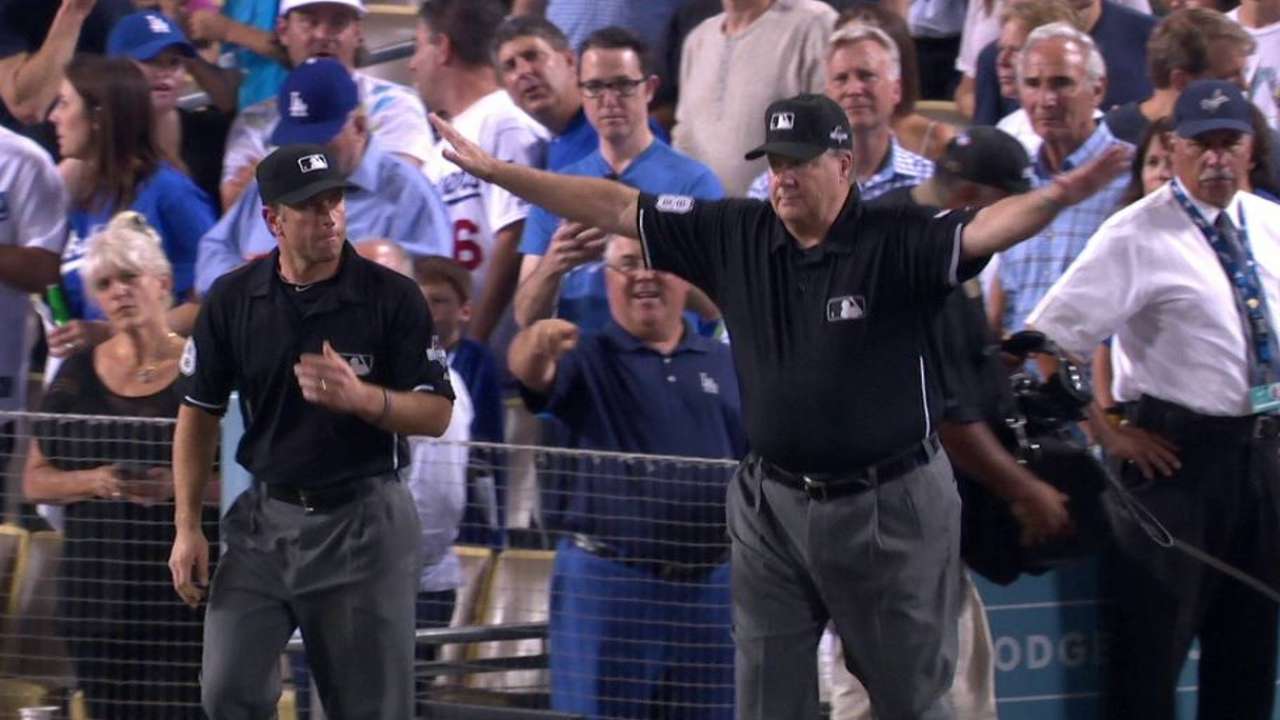 "Our organization is proud of the way Chase plays," Mattingly said. "We love the way he plays. He's got a reputation for playing the game right, playing it hard, and we're behind him 100 percent."
To which teammate Yasmani Grandal tweeted: "No doubt about that."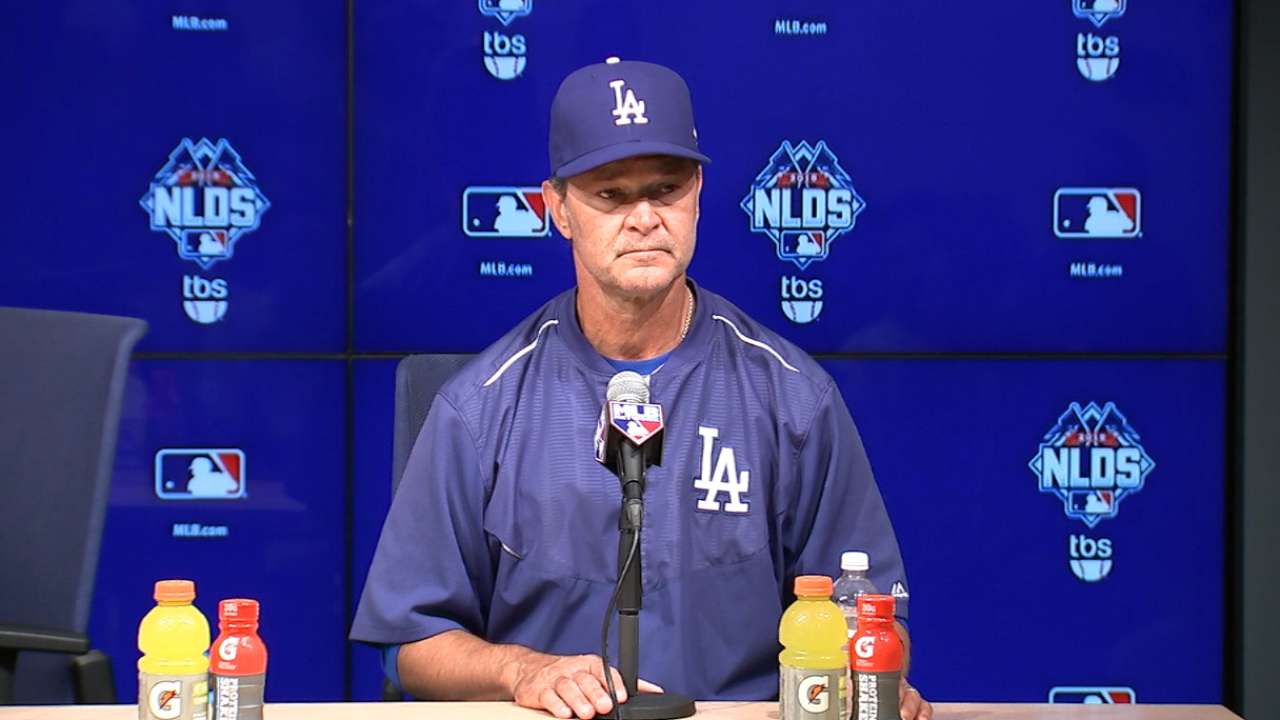 Mattingly continued:
"I thought their guy was courageous. Honestly, Ruben on that play could very easily have taken the out. But he plants and is trying to turn two. At that point he knows Chase is coming. He knows anybody would be coming. So he makes a decision at that point to try to turn two. He plants that foot and tries to spin and get two. Chase gets a good secondary [lead] and is going to break it up.
"So I think on both sides of it, as I think about it, I look at how they got spun around. And [if] their captain, David Wright, comes into [Dodgers shortstop Corey] Seager and slides like that, the exact same slide, and let's say he didn't get hurt, there would be rumblings, but it goes away. Guys talk and chat, but if nobody got hurt, it wouldn't even be talked about hardly today. It would have just been a hard slide, and there would have been controversy back and forth if it was hard. But since someone got hurt, now it's a story. So I mean, that's just the way I look at it.
"If it would have been their guy, they would be saying, David Wright, hey, he's a gamer; he went after him. That's the way you gotta play. But it's our guy; it's different. So I know how the, kind of, the New York media gets a little bit going, and it gets dramatic, but for me you can't have it both ways. If David would have did it, it wouldn't have been any problem here in New York."
Mattingly said he doesn't pay attention to the debate on Twitter, which he called "nonsense."
"I bet if you polled all the players in baseball and guys that have ever played, it would be pretty straightforward," he said.
Mattingly agreed with Mets manager Terry Collins that a pregame warning by umpires to both clubs is unnecessary.
"I don't think there needs to be warnings," he said. "You know, both teams are going to be competitive. Both teams are going to want to win. I mean, we've seen a few benches come off already this year, and teams are competitive, and everybody is fighting right now. So I don't think there needs to be any kind of warnings. Just let the game play."
Ken Gurnick is a reporter for MLB.com. This story was not subject to the approval of Major League Baseball or its clubs.