Tale of the tape: Arrieta vs. Wacha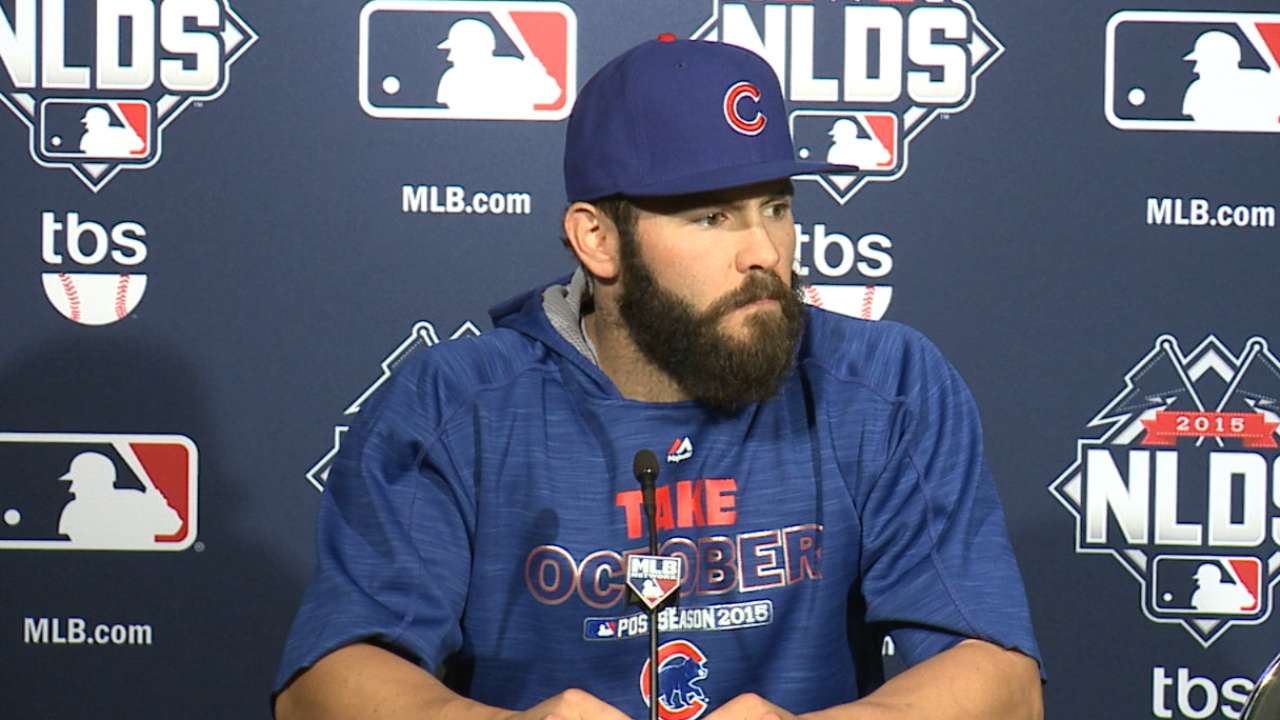 Two of the National League's leaders in wins square off in a pivotal Game 3 as the Cubs and Cardinals enter tied at one in the National League Division Series.
The league leader, Jake Arrieta, takes the mound for Chicago in one of the best seasons of his career. St. Louis sends Michael Wacha, who also set career highs en route to finishing fifth in the NL with 17 wins. The game will be played at 6 p.m. ET (5 p.m. CT) on TBS.
We take a look at how those winning pitchers stack up against each other before they face off from Wrigely Field.
Jake Arrieta, Cubs
Against the Opponent
2015: 4 GS, 2-1, 2.42 ERA
Career: 9 GS, 4-1, 1.63 ERA
Loves to face: Matt Holliday, .067 (1-for-15); Matt Carpenter, .000 (0-for-16)
Hates to face: Jason Heyward, .333 (6-for18)
Game breakdown
Why he'll win: In his last start in the National League Wild Card Game presented by Budweiser, Arrieta didn't give up a run in a complete game, striking out 11 batters over 113 pitches. He has not been fazed by his heavy workload this season (238 innings pitched in the regular season and postseason). He has allowed just four earned runs since August began as picked up a career best 22 wins in the regular season.
Pitcher beware: The Cardinals have gotten to Arrieta before, putting up five runs through 5 1/3 innings of work before they chased him for the loss on May 7. He has lost three games since then.
Bottom line: Arrieta pitched well under pressure in the postseason and regular season so far and won't be fazed on Monday.
Michael Wacha, Cardinals
Against the Opponent
2015: 4 GS, 1-2, 6.86 ERA
Career: 8 GS, 3-3, 4.86 ERA
Loves to face: Miguel Montero, .133 (2-for-15), 4 K's
Hates to face: Starlin Castro, .455 (10-for-22) 2 HRs, Anthony Rizzo, .455 (10-for-22) 2 HRs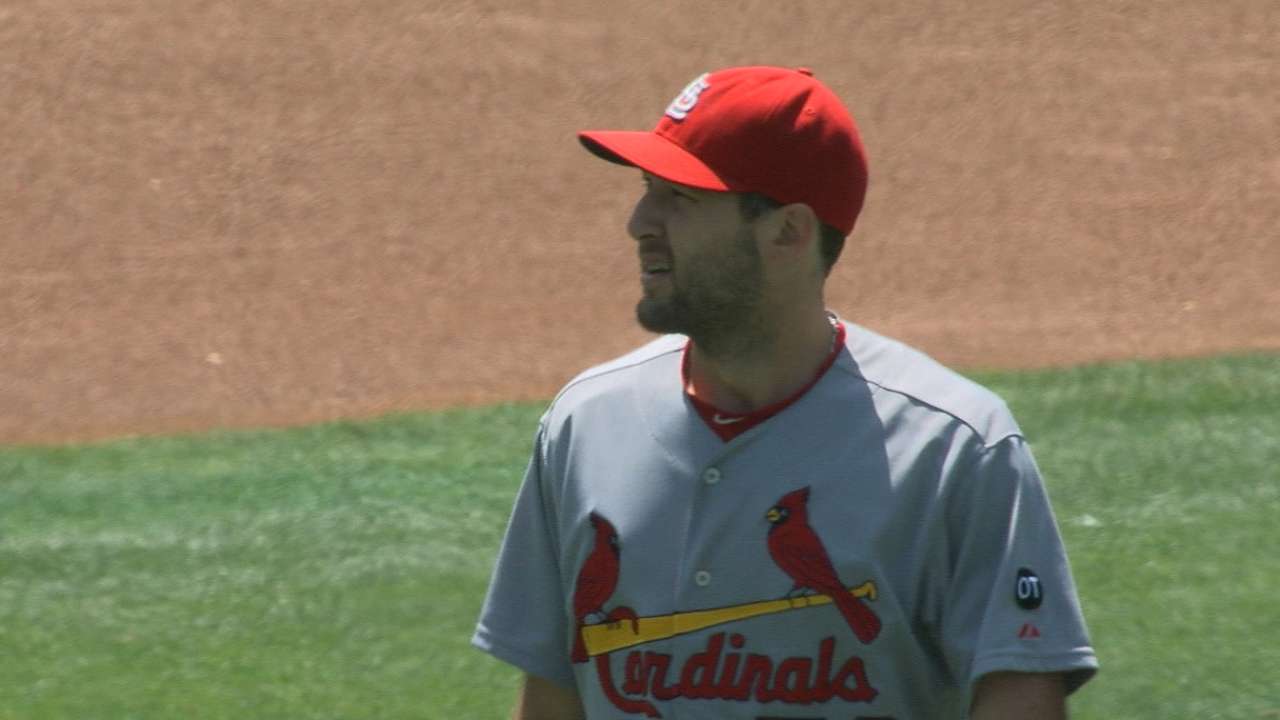 Game breakdown
Why he'll win: He may not have had the same dominant season as his opponent, but Wacha put up 17 wins, including a 10-4 mark on the road. He was able to limit damage in the regular season and has also been backed by his offense, which averaged 5.96 runs per game. He's also got the experience in the postseason that should keep him from being affected by the crowd. Since 2013, Wacha has made six postseason appearances.
Pitcher beware: September was Wahca's toughest of the season, statistically. He struggled with his command, walking 18 batters while allowing seven home runs -- both higher than any other month over the regular season. The Cubs have had his number this year, too, which doesn't make the it any easier to bust out of his slump.
Bottom line: Wacha can keep a game close against one of the Majors' best pitchers and let his offense do the rest.
Greg Garno is an associate reporter for MLB.com. This story was not subject to the approval of Major League Baseball or its clubs.