Matz named Mets' Game 4 starter vs. Dodgers
deGrom would pitch Game 5 in Los Angeles, if necessary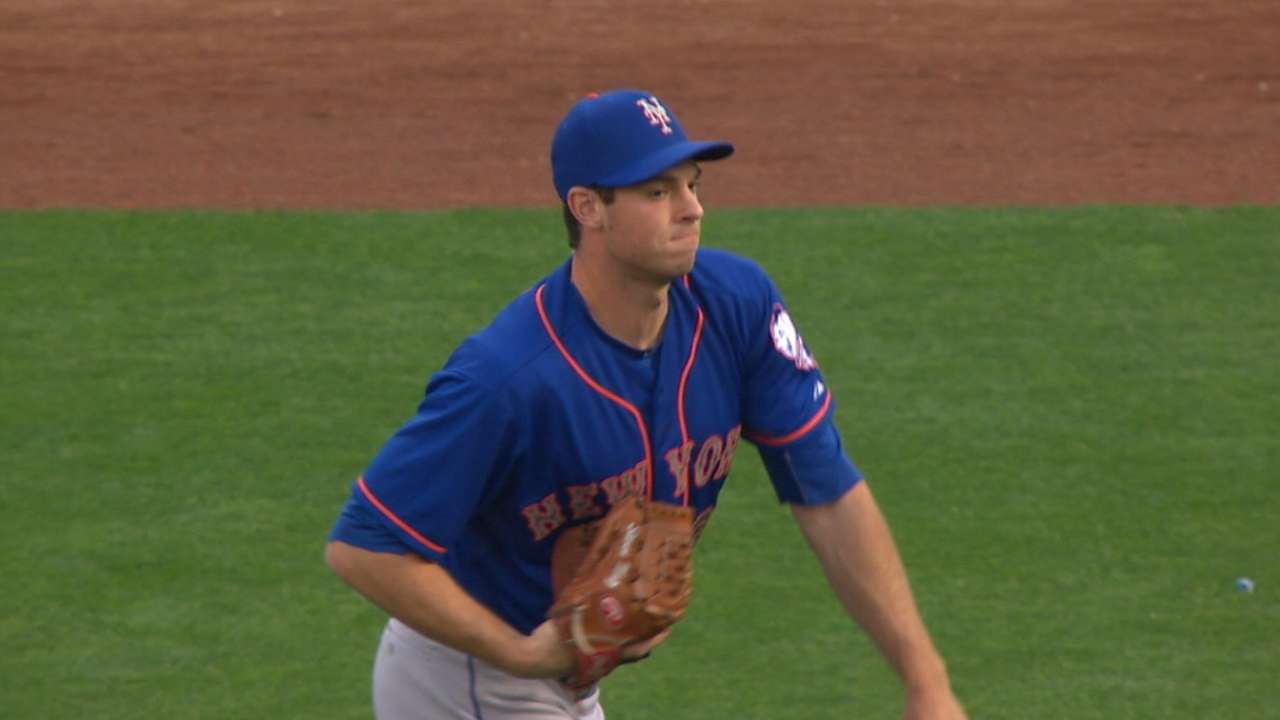 NEW YORK -- Free from the discomfort of his second back injury of the season, Steven Matz is scheduled to start Game 4 of the National League Division Series on Tuesday at 8 p.m. ET on TBS.
Mets manager Terry Collins announced the decision Sunday, along with his plan to start Jacob deGrom in Game 5, if the series necessitates one. That would line up deGrom to pitch an elimination game on five days' rest, an important detail considering he threw 121 pitches in New York's 3-1 victory in Game 1.
• Shop for Mets postseason gear
Matz, on the other hand, threw in a simulated game at the Mets' complex in St. Lucie, Fla., on Thursday to test the strength of a nagging upper back injury. The rookie Matz, who missed two months with a torn lat muscle on the left side of his back earlier this season, had been plagued by spasms on the right side of his back of late. The injury -- which Mets officials say Matz aggravated while sleeping -- scratched the lefty twice during the final week of the regular season.
"I'm 100 percent," Matz told reporters in Florida earlier in the week.
Matz threw a bullpen session on the Citi Field mound Sunday.
As far as game action goes, Matz hasn't pitched since going 5 2/3 innings against Cincinnati on Sept. 24. Though long a serious cog in the conversation surrounding the Mets, the Long Island native made just six starts during his rookie season. When on the mound, he often dazzled, going 4-0 with a 2.27 ERA. New York's No. 1 prospect made club history during his June 28 debut, allowing two earned runs over 7 2/3 innings and driving in four runs at the plate.
Matz made one more start before missing two months with the torn lat, then four after returning. He hurt his lat during a July 5 start at Los Angeles, when he shut out the Dodgers over six innings.
Joe Trezza is an associate reporter for MLB.com. This story was not subject to the approval of Major League Baseball or its clubs.