Yost sees no disadvantage in closed roof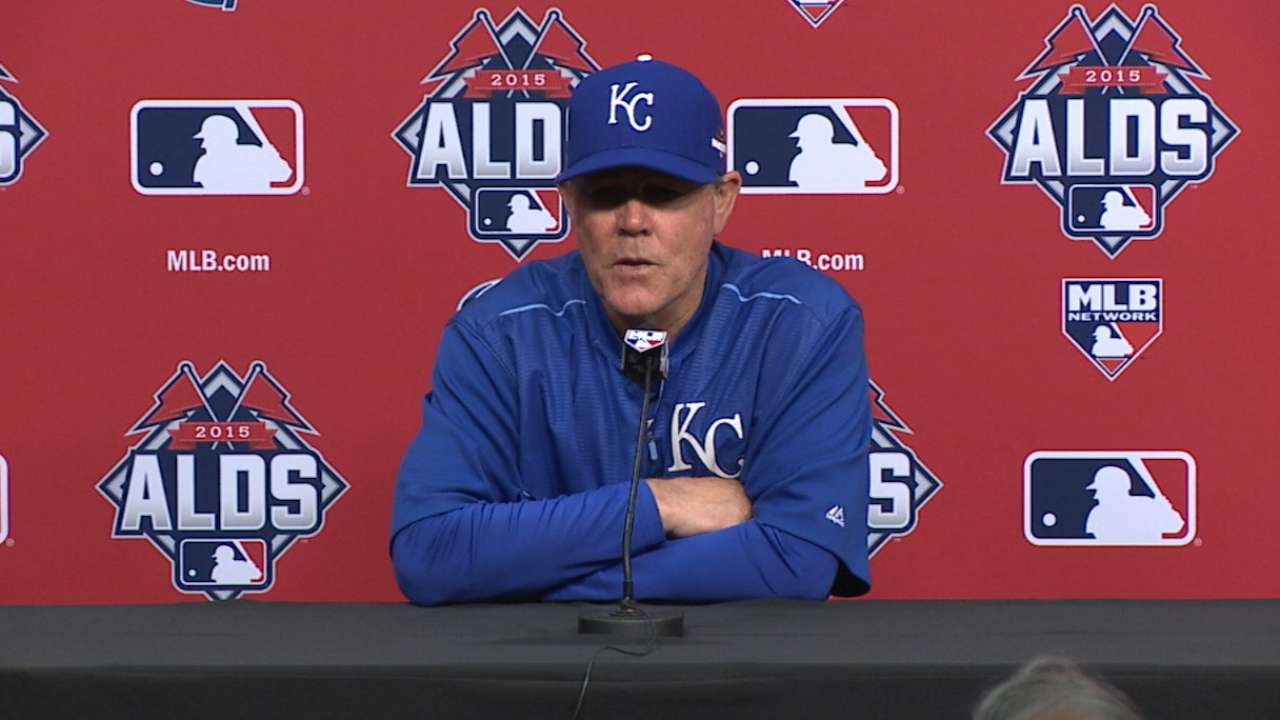 HOUSTON -- The roof at Minute Maid Park was closed for Sunday's Game 3 of the Royals-Astros American League Division Series, a 4-2 Astros win, as temperatures outside soared toward 90 degrees.
To Royals manager Ned Yost, it didn't matter.
• Shop for Royals postseason gear
"Both teams play in it, it's fair for both teams," Yost said prior to the game. "I don't see what an advantage it has for one team or the other to have the roof open or the roof closed.
"I think somebody said last time they opened the roof because the opposing team complained that it was too loud. ... I like loud, so that doesn't bother me, and I don't see any advantage or disadvantage for either team to have the roof opened or the roof closed."
Royals don't need rest to be energized: Yost made a point to get his players plenty of rest in September, but now he's not so sure it's really helping all that much.
"I don't see any difference in the energy or the style of play compared to last year, when we had to grind it out to the last couple days of the season," he said. "The playoffs are so different. You saw the atmosphere in Kansas City. It's like the players and the coaches, we're like iPhones that you plug in. And the crowd energizes you, it charges your battery. So no matter what you feel like, once that game starts, you feel great.
"So the adrenaline kicks in, and ... if you got little dings and nicks, they seem to go away. If you're a little bit worn down, that seems to go away. So I don't see any difference in it."
Jeffrey Flanagan is a reporter for MLB.com. Follow him on Twitter at @FlannyMLB. This story was not subject to the approval of Major League Baseball or its clubs.