Correa: Middle infielders should be protected
Astros shortstop, manager concerned about safety after Utley's hard slide injured Tejada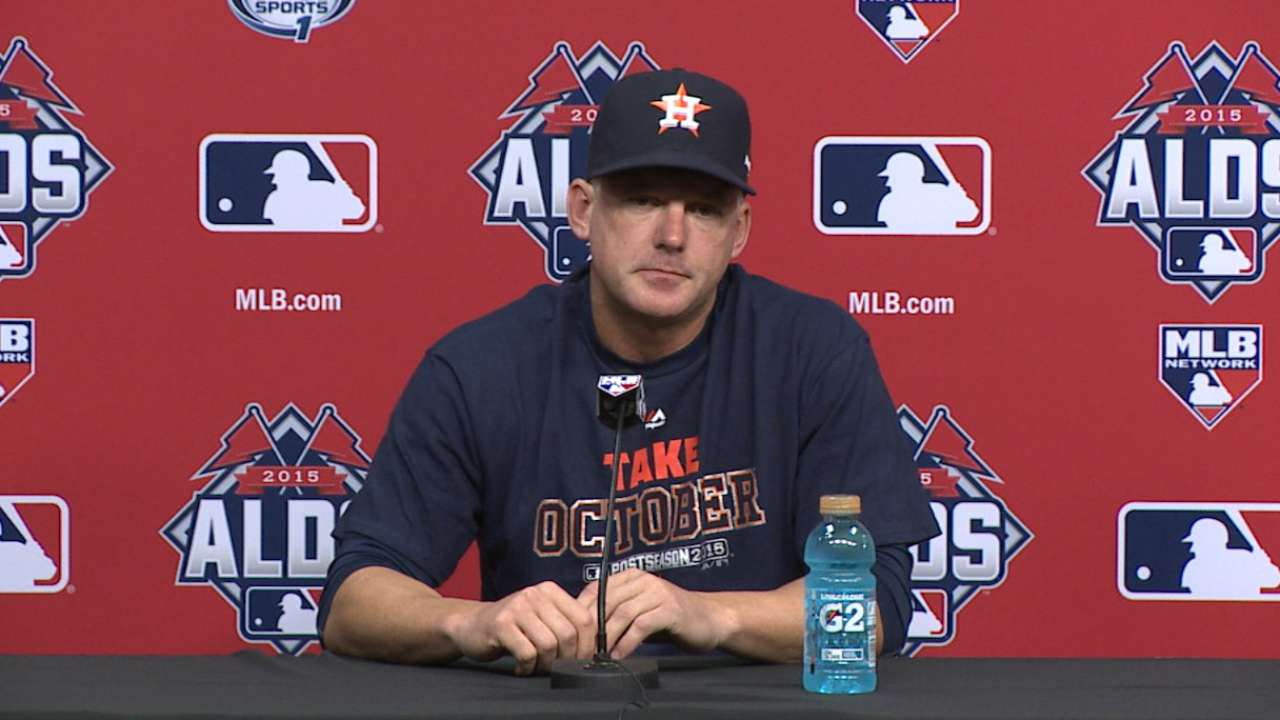 HOUSTON -- In the wake of the fractured right fibula suffered by Mets shortstop Ruben Tejada on Saturday night, the result of a hard slide by Chase Utley of the Dodgers, Astros shortstop Carlos Correa said Sunday that measures should be taken to protect middle infielders.
Utley, trying to break up a force play at second base in Game 2 of the National League Division Series, slid wide of second base and into Tejada, who was flipped head over heels, landing awkwardly and suffering the severe leg injury as the game-tying run came around to score. Utley said he didn't mean to injure Tejada.
• Shop for Astros postseason gear
Measures were recently taken to protect catchers from collisions on plays at home plate, and Correa said prior to the Astros' 4-2 win in Game 3 of the American League Division Series at Minute Maid Park that middle infielders should be next.
"I think they should protect us middle infielders as well," he said. "Hoping for a speedy recovery for Tejada. I broke my femur last year [sliding into third in the Minor Leagues], and I know the procedure. Hopefully he gets back next year and he can keep playing baseball and it doesn't affect his career."
When asked how baserunners should slide into second base on force plays, Correa said: "Slide into the base or slide into their feet; don't slide into the knees. Go low."
In Tuesday's AL Wild Card Game, Yankees shortstop Didi Gregorius slid hard and late into Astros second baseman Jose Altuve, who was knocked to the ground but not injured.
"It's really scary, especially on slow ground balls," Correa said. "The guy's going to be on you, and so you've got to pick one side -- and if he gets you, he's going to get you hard. I've gotten hit hard a couple of times in the big leagues and in the Minor Leagues a couple of times. It's hard to say, but definitely there should be a rule they protect us like they protect the catchers."
Astros manager A.J. Hinch said he worries about the health of his middle infielders on force plays at second with the runner bearing down.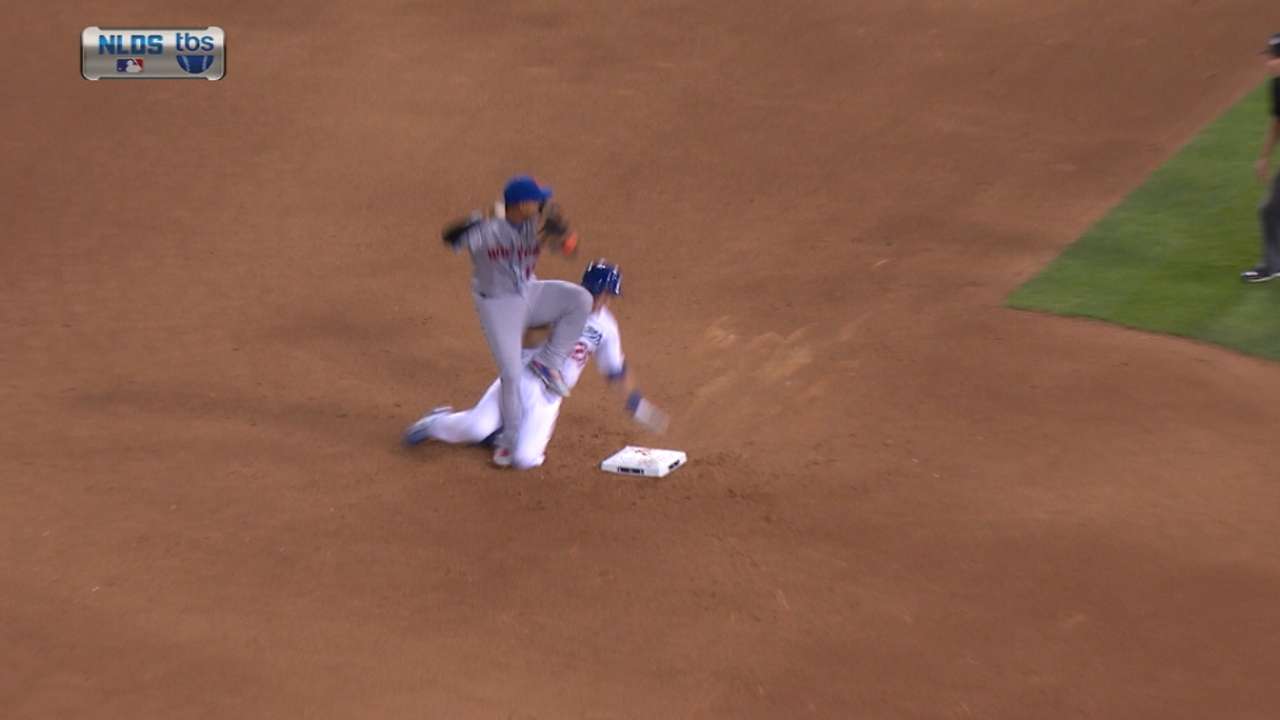 "These guys are all in different positions when they get to the bag, and a lot of times on these double-play balls, we expect them to have enough time and have enough mobility to get out of the way, and sometimes you can't," he said. "With the intensity of these games, the slides get rougher, the emotions get higher, you kind of do anything and everything you can to maximize your outs.
"Anytime somebody gets hurt, it's unfortunate. I believe in really hard, good baseball, but I do want everybody to be able to walk off the field at the end of the play. There are a lot of things in play when guys get a little bit out of position or timing is not always perfect where they can protect themselves."
Brian McTaggart is a reporter for MLB.com and writes an MLBlog, Tag's Lines. Follow @brianmctaggart on Twitter and listen to his podcast. This story was not subject to the approval of Major League Baseball or its clubs.