Utley, Tejada have collided in the past
Similar incident in Sept. 2010 did not result in injury for Mets infielder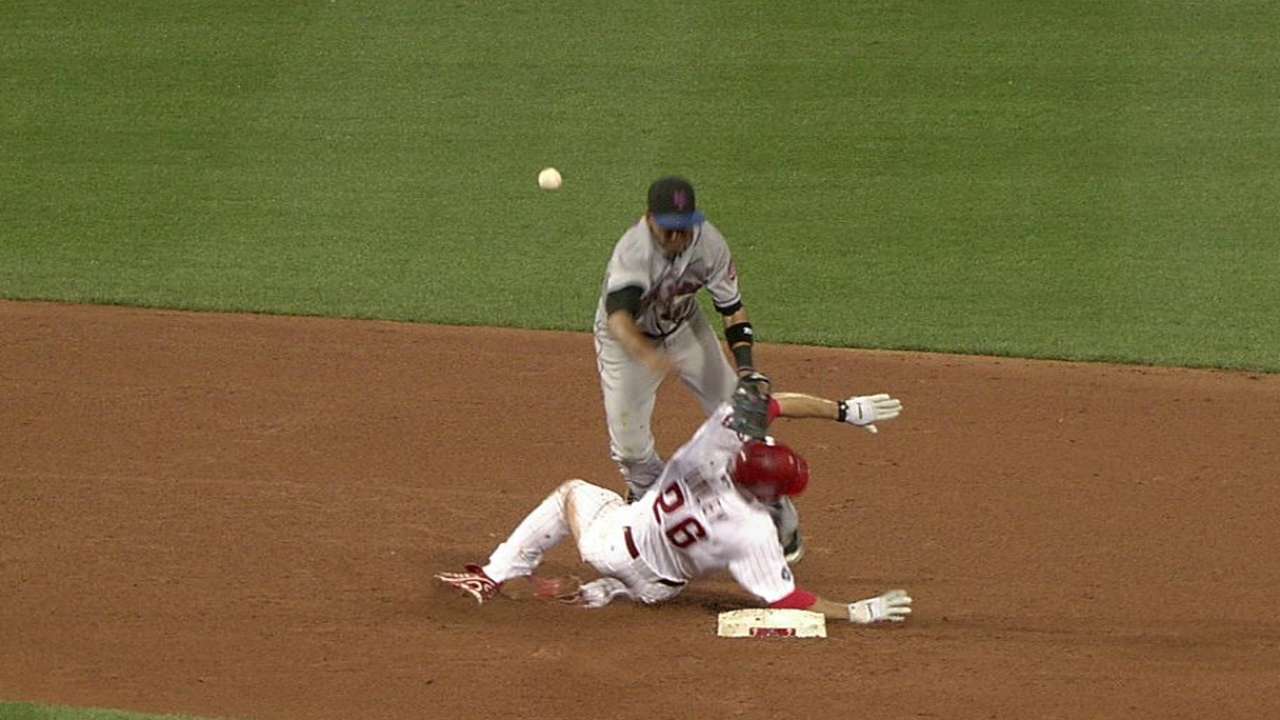 The scenario that unfolded during a 5-2 Dodgers victory in Game 2 of the National League Division Series late Saturday night, when a hard slide by Chase Utley fractured Ruben Tejada's right fibula, brought to mind another eerily similar situation from five years earlier.
In 2010, the Mets took issue with Utley, who was then with the Phillies, for a hard takeout slide into second during the fifth inning of a September game. Tejada was covering the bag that day as well.
That day, Tejada stood planted on the bag and fired the ball toward first base for a double play when Utley, who was out by several feet, dropped to the ground and upended him at the bag at second.
Tejada, then a 20-year old-rookie, escaped that play with no harm. He personally did not take issue with Utley's slide in 2010, and he even noted that Utley asked him if he was OK after it.
• Oct. 10 Joe Torre postgame interview
The rest of the Mets, however, were not so forgiving.
"Chase plays the game hard," Mets captain David Wright said then. "He plays the game passionately. But there's a thin line between going out there and playing the game hard and going out there and trying to get somebody hurt."
That echoed many of the Mets' comments after this latest incident, which will cost Tejada the rest of the postseason. Utley was suspended by Major League Baseball for Games 3 and 4 on Sunday, although he is appealing the suspension.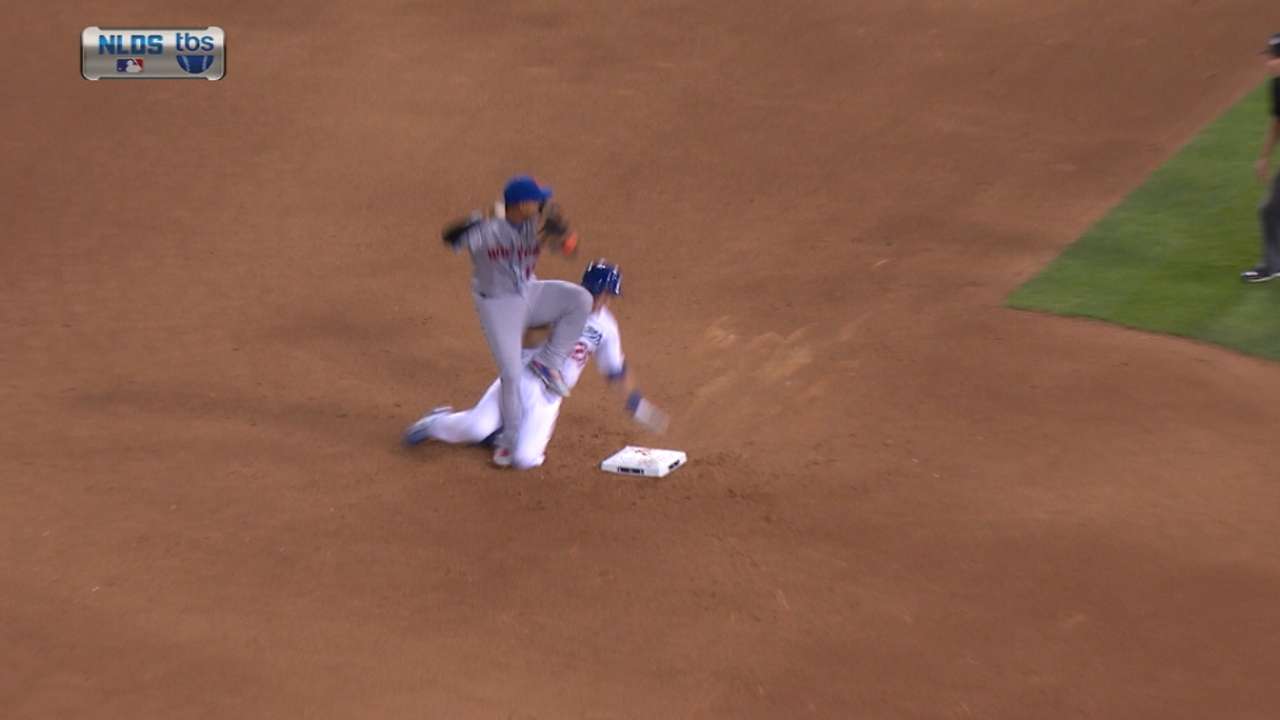 "That's not a slide," Mets outfielder Michael Cuddyer said Friday. "That's a tackle."
Utley declined to discuss the play after the game that night five years ago, but he defended himself Saturday, saying "there was no intent to injure Ruben whatsoever."
"I'm running hard to try to break up the double play," Utley said. "Any time you have an opportunity to try to break up a double play, you should do your best to do that. Again, it was one of those awkward, awkward plays."
Jamal Collier is a reporter for MLB.com. Follow him on Twitter at @jamalcollier. This story was not subject to the approval of Major League Baseball or its clubs.