Utley: 'No intent' to injure Tejada on slide
Dodgers infielder says he had no time to process Mets shortstop's position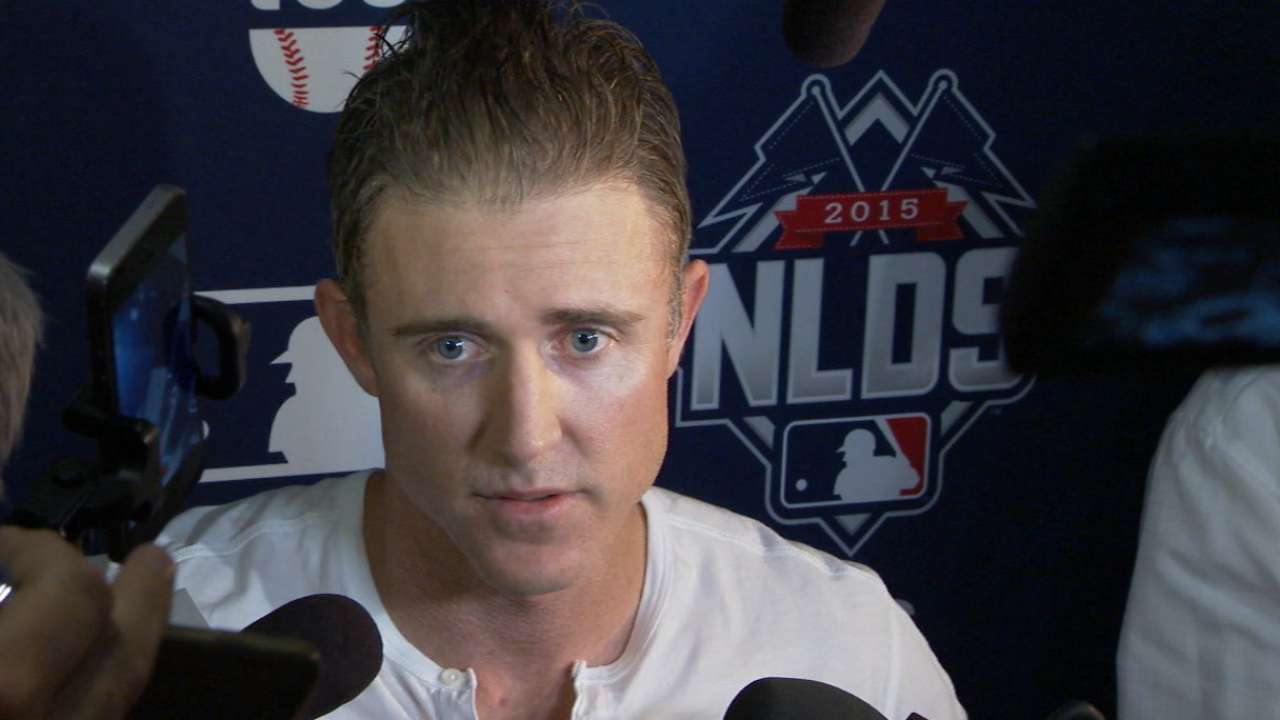 LOS ANGELES -- Chase Utley's hard slide into second base -- which fractured the right leg of Mets shortstop Ruben Tejada and helped propel the Dodgers to a 5-2 victory in Game 2 of the National League Division Series on Saturday -- sparked as much instant debate and outrage as any baseball play in recent memory.
But was the slide dirty? Utley himself insists it wasn't.
"It really depends who you're talking to," Utley said afterward. "But there was no intent to injure Ruben whatsoever."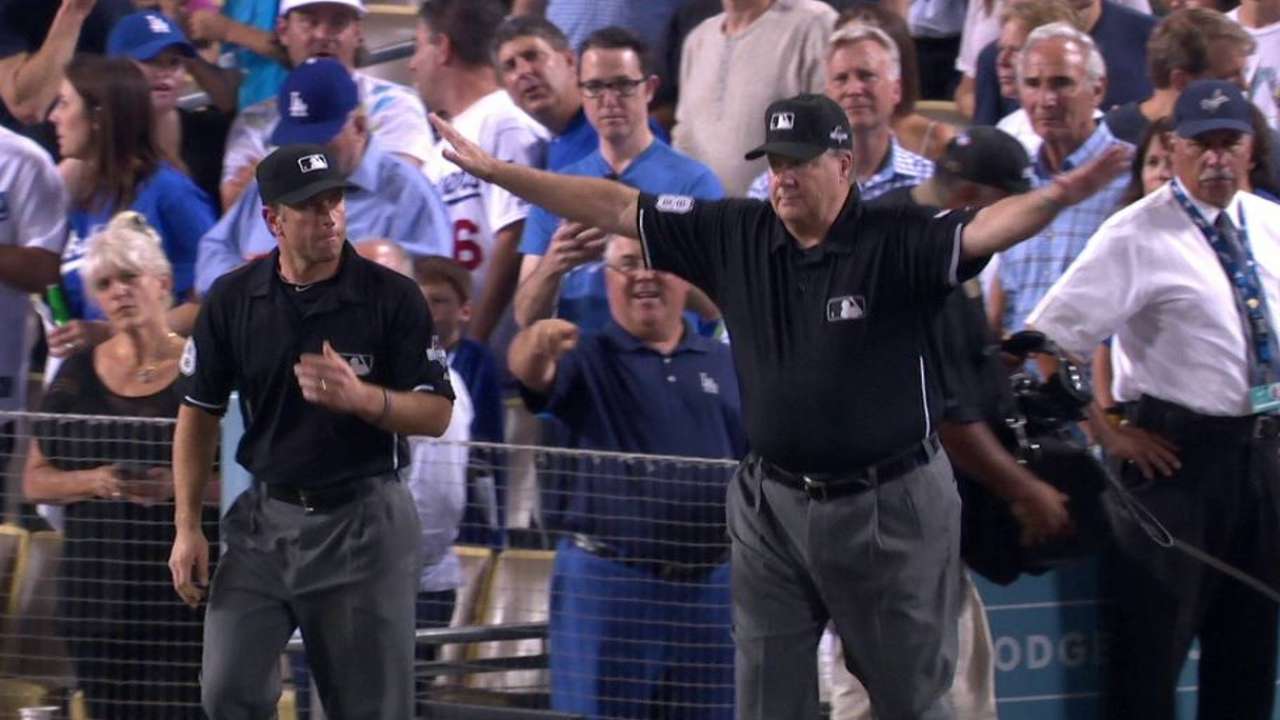 Utley spoke with the media for about five minutes after the game, defending himself by saying he was simply trying to make certain Tejada wouldn't be able to turn two.
• Shop for Dodgers postseason gear
It didn't appear the Mets had much of a chance to complete the double play, as Howie Kendrick didn't hit the ball that sharply (80.7 mph exit velocity, according to Statcast™), and reached a top speed of 19.8 mph on his way to first base. But Tejada attempted to make the turn with Utley bearing down on him, nonetheless. Utley -- who had singled to reach first base before Kendrick's fateful chopper to second -- said he wasn't aware Kendrick was most likely going to be safe at first.
"Any time you have an opportunity to try break up a double play, you should do your best to do that," Utley said. "Again, it was one of those awkward, awkward plays."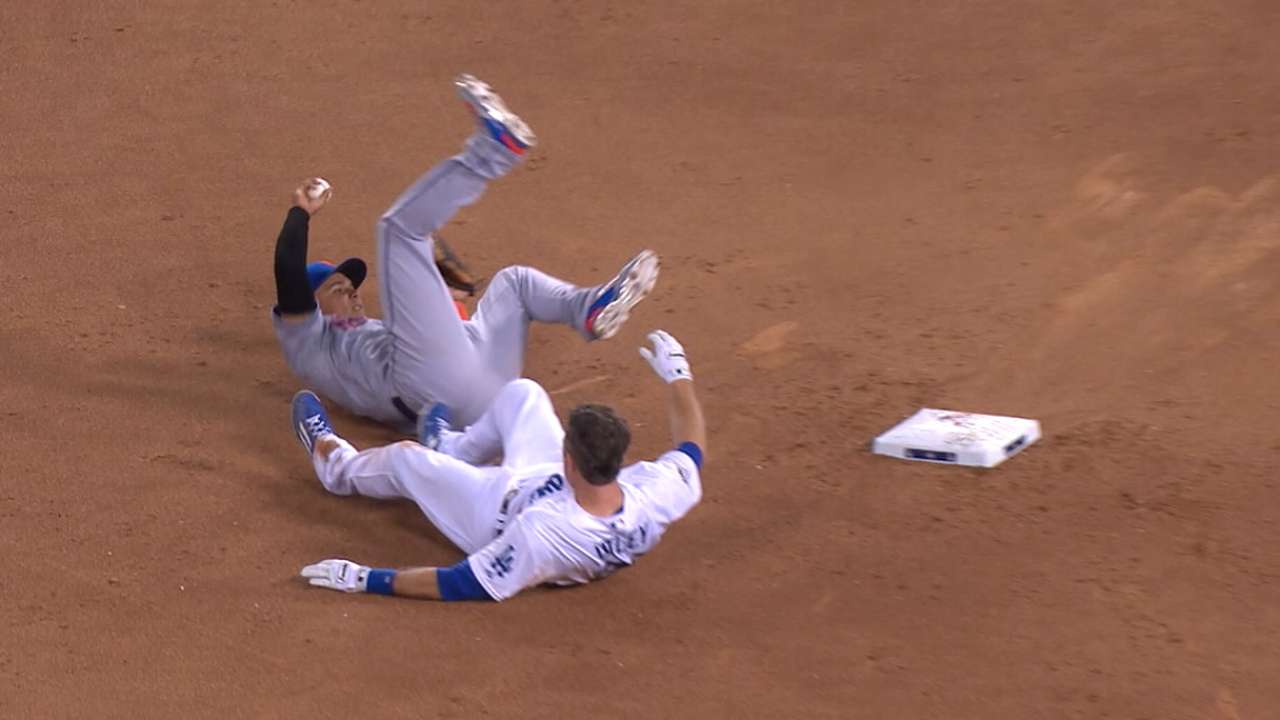 The Dodgers tied the game at 2 on the play, but the controversy ramped up when Utley was awarded second base after a replay review ruled that Tejada had never touched the bag.
It appeared that Utley never touched second base either, and he jogged off the field when umpire Chris Guccione immediately ruled him out. Dodgers manager Don Mattingly noticed Tejada never touched second base and challenged the call, and after the review, Utley was awarded second base, with the umpire crew ruling that Utley did not need to touch the bag because Guccione had made a mistake initially in calling him out.
On the play, Tejada's back was turned when he received the flip from second baseman Daniel Murphy -- leaving him especially vulnerable to a hard slide. But Utley insisted he never had time to process Tejada's position.
"Anybody that's in that situation -- again, my focus is seeing the ball," Utley said. "I didn't realize that his back was turned. Everything obviously happens fast."
Utley said he hadn't reached out to Tejada about the play and that he didn't think the slide was questionable. When asked for his definition of a dirty slide, he responded by saying, "Cleats high, hitting the guy before you hit the ground."
The Dodgers clubhouse sided with Utley, including the skipper.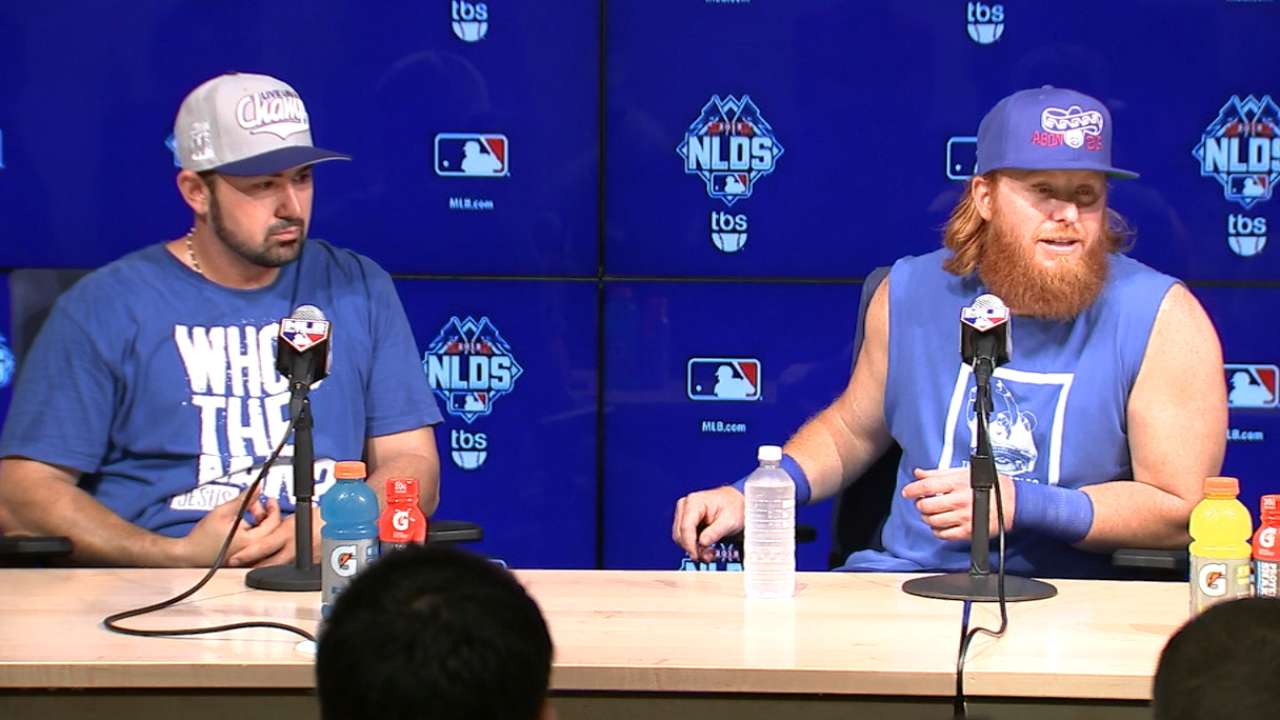 "I felt like Chase was sliding hard, trying to win," manager Don Mattingly said. "I've seen the replay. The one thing I probably know -- a hundred percent sure that I know -- Chase is not trying to hurt anybody. He's just playing the game the way he plays it. He plays it hard."
AJ Cassavell is a reporter for MLB.com. Follow him on Twitter @ajcassavell. This story was not subject to the approval of Major League Baseball or its clubs.