Fateful inning reveals Mets' weakness in 'pen
Colon, Reed unable to hold Syndergaard's lead in NLDS Game 2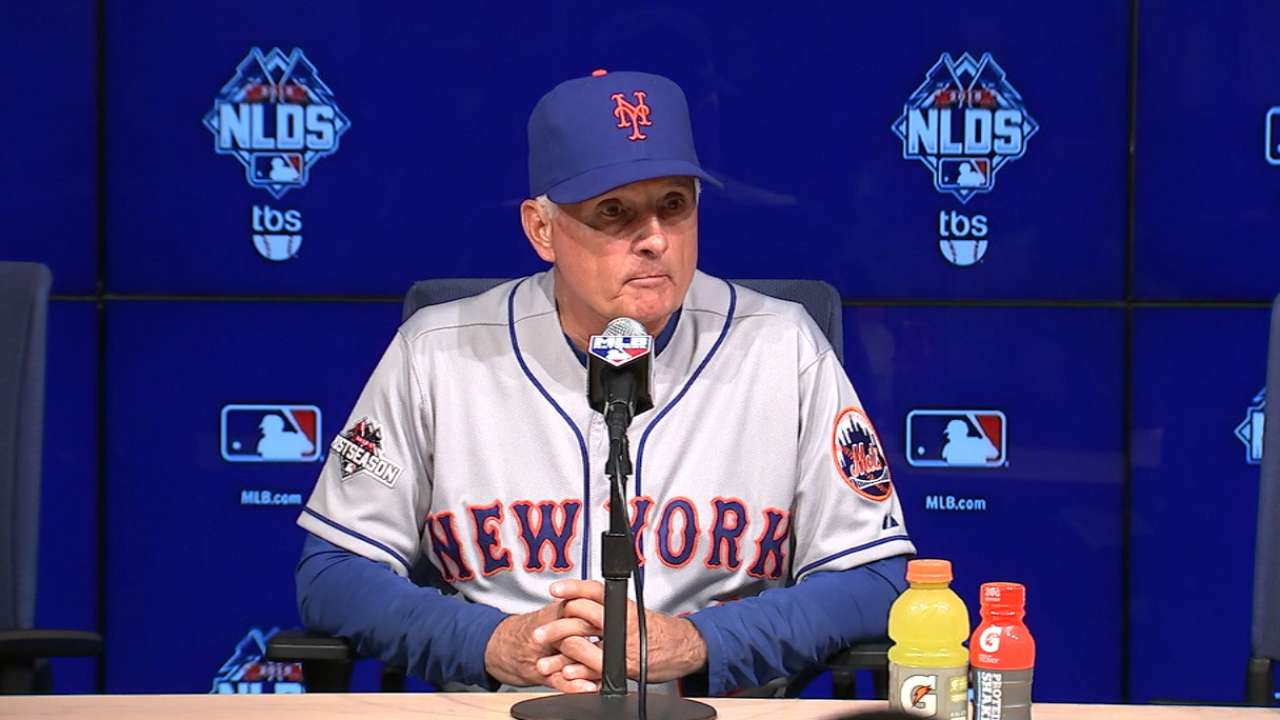 LOS ANGELES -- Along with losing their starting shortstop, Ruben Tejada, during the seventh inning of Saturday night's 5-2 loss to the Dodgers in Game 2 of the National League Division Series at Dodger Stadium, the Mets were reminded of the lack of attractive depth in their bullpen.
Given a chance to preserve Noah Syndergaard's strong start, protect a one-run lead and claim a 2-0 lead in this best-of-five series, Mets manager Terry Collins opted not to use veteran relievers Addison Reed and Tyler Clippard with runners at the corners and one out in the seventh. Instead he signaled for Bartolo Colon, who made two relief appearances during the regular season and just six other previous ones during a career that dates back to 1997.
Colon induced the ground ball he was seeking off Howie Kendrick's bat. But instead of resulting in an inning-ending double play, the grounder led to disaster for the Mets.
Tejada fractured his right fibula when he was taken out by Chase Utley while attempting to turn and throw to first base. A replay review reversed the original out call, when it was determined Tejada did not make contact with the bag and the neighborhood call was not in play because it was determined Daniel Murphy's feed pulled Tejada away from the bag.
• Dramatic turn of events in seventh inning
"We got the ground ball," Collins said. "It was a tough play. Dan had a tough flip and really didn't get it to where he wanted it to, otherwise we're out of the inning. So everything worked out except we didn't make the play."
The Dodgers tied the game on Kendrick's grounder and then completed their decisive four-run seventh inning when Adrian Gonzalez and Justin Turner notched consecutive RBI doubles off Reed, who allowed opponents to produce a .267 on-base percentage as he generated a 50-percent ground-ball rate during the 17 regular-season appearances he made for the Mets.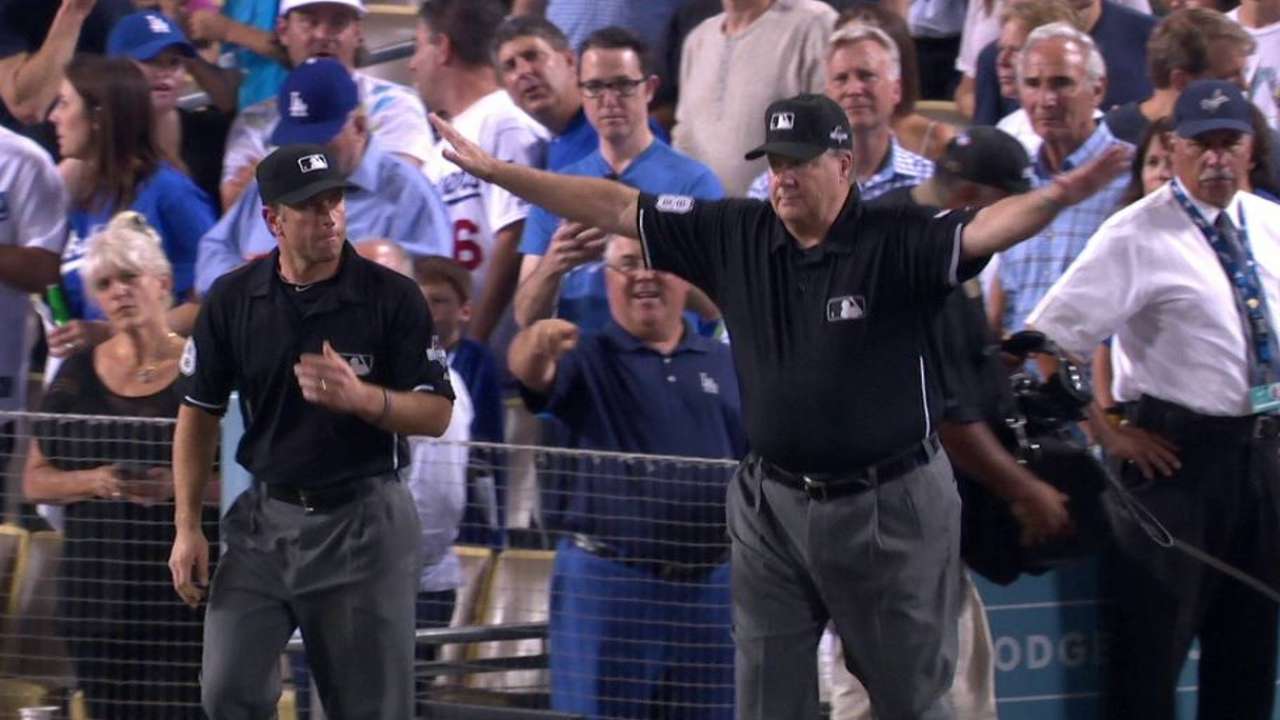 Clippard stood as an even less attractive option in this particular situation, given the fact that he produced a 21.2-percent ground-ball rate during the regular season.
• Shop for Mets postseason gear
Colon's 43.2-percent ground-ball rate wasn't nearly as important as the fact that Kendrick has produced just two hits in 23 career at-bats (including Saturday's matchup) against the veteran right-hander.
"If we go down the road, if we need a ground ball, [Colon] is the guy," Collins said. "No other guys in that bullpen are ground-ball pitchers except for [closer Jeurys] Familia, and in that situation, I said we need a ground ball here, and he got us that ground ball."
Unfortunately, this sequence of events highlighted that the Mets do not possess a ground-ball specialist or a dependable left-handed matchup asset in their bullpen.
When Gonzalez came to the plate with the game tied and two outs in the seventh, Collins rolled the dice with the right-handed Reed, who allowed lefties to produce a .253 batting average and .330 on-base percentage during the regular season.
Mark Bowman is a reporter for MLB.com. This story was not subject to the approval of Major League Baseball or its clubs.