MLB.com Columnist
Lyle Spencer
NLDS heads to Queens filled with emotion
After dramatic Game 2, Dodgers, Mets take series to Citi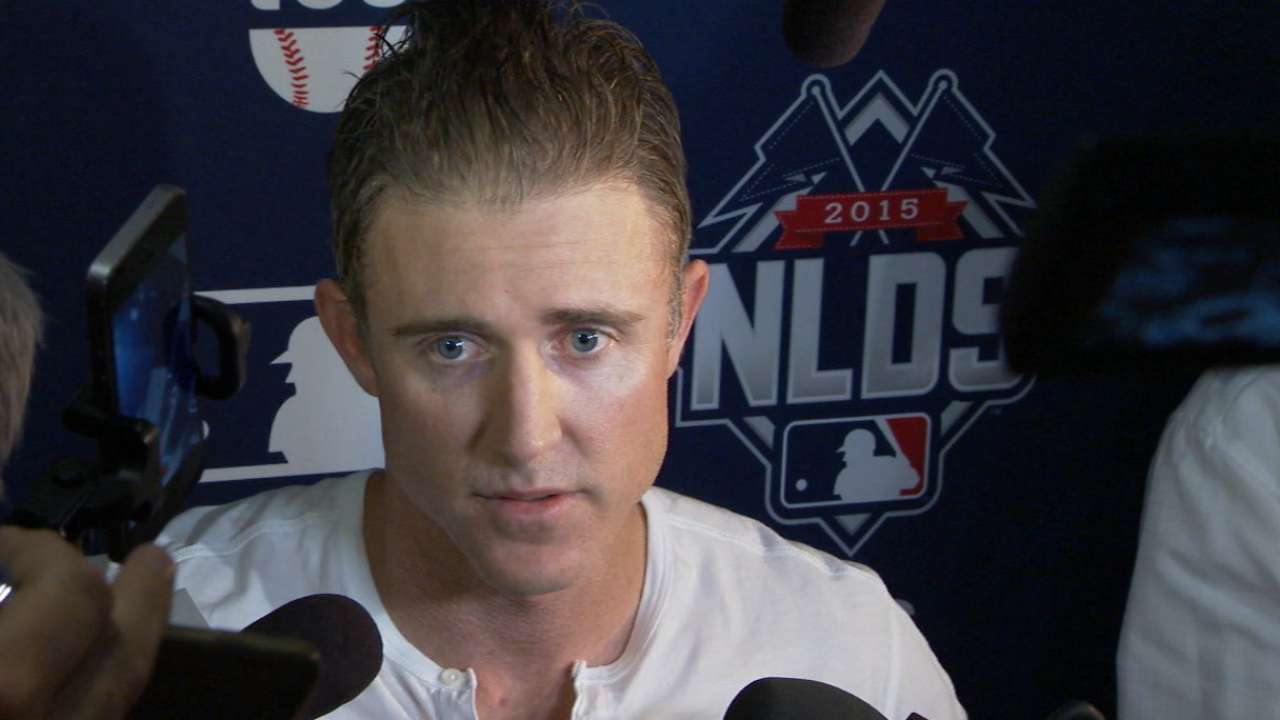 LOS ANGELES -- Two-thirds of the way through Game 2 of the National League Division Series on Saturday night at Dodger Stadium, it looked as if the Mets were in position to take a commanding series lead and set up a trip to the NL Championship Series -- and the Dodgers were headed for another long, painful winter.
With New York nine outs away from putting the Dodgers on the brink of elimination and heading home to finish the job, everything changed on Chase Utley's hard, late slide in the seventh inning. It triggered shortstop Ruben Tejada's fractured right fibula, a sudden eruption of the Dodgers' dormant offense, and a 5-2 Mets loss that sends the show to the East Coast all even.
• Shop for postseason gear: Dodgers | Mets
Game 3 arrives on Monday and will air at 8:30 p.m. ET on TBS.
The only certainty is that Citi Field will be filled with raw emotion.
"We'll control it," Mets manager Terry Collins said as his team packed for the long flight home. "But yeah, they're angry. You lose in a playoff series to that serious of an injury ... yeah, they're not very happy about it.
"You've got to take the emotion and keep your focus. You can't lose control. So, we'll show up. I think our guys will certainly be very, very anxious to get back on the field on Monday."
The Dodgers were down, 2-1, having been overpowered early on by Mets starter Noah Syndergaard's triple-digit fastballs and solo homers by Yoenis Cespedes and Michael Conforto in the second inning off Zack Greinke.
Protecting his slender advantage, Syndergaard issued a one-out, full-count walk in the seventh to Kiké Hernandez, who stole second and moved to third on Utley's pinch-hit single to right-center field.
Bartolo Colon was summoned by Collins to face Howie Kendrick, who had two hits in 22 career at-bats against his former Angels teammate. Colon jumped ahead in the count, 0-2.
"I'm just trying to compete with two strikes, trying to put the ball in play," Kendrick said. "Bart's tough. You know he's going to throw that backdoor sinker."
Kendrick sent a soft line drive through the middle that was backhanded by second baseman Daniel Murphy. His flip to second was high, leaving Tejada exposed, his back to Utley. The veteran dropped the shortstop, who didn't get up.
• Dramatic turn of events: LA gets even after hard slide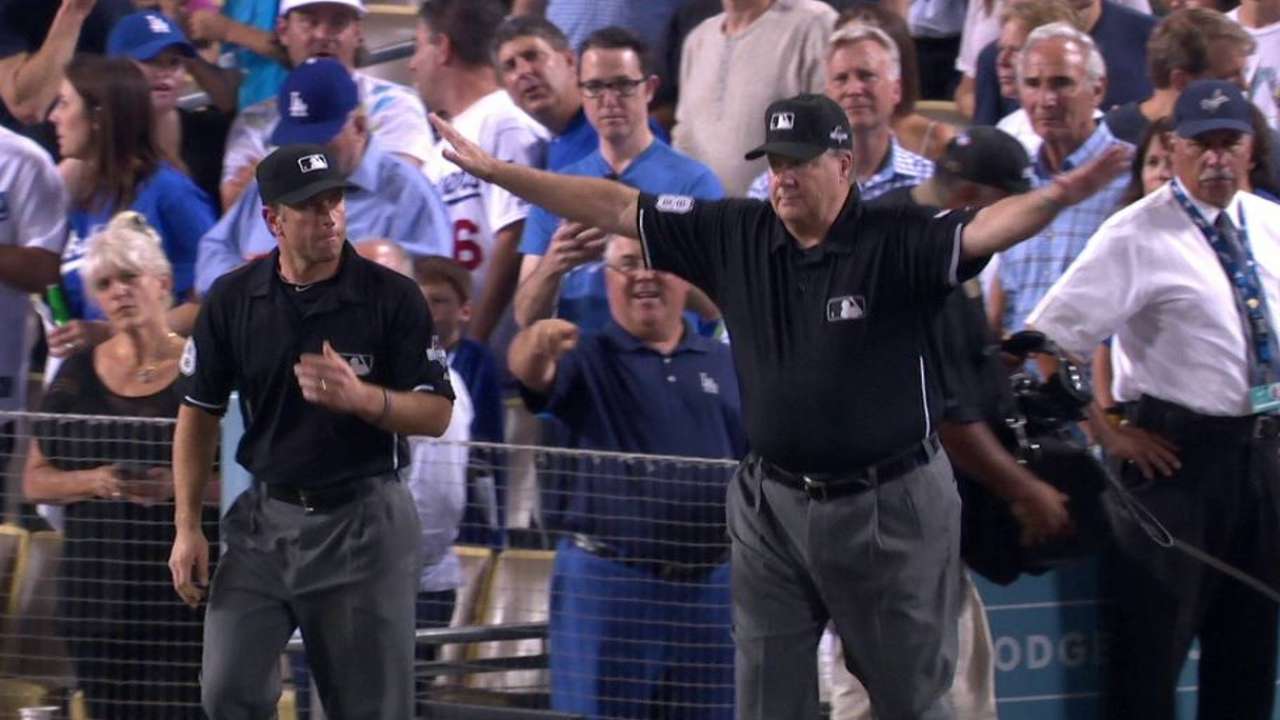 "Broke my shortstop's leg," Collins said when asked about the slide. "That's all I know.
"I'm not going to get into it. It's over. It's done. Not much we can do about it except come out in a couple of days and get after it."
The Dodgers predictably defended Utley, claiming he was just doing what needed to be done. The Mets, turning now to Wilmer Flores at shortstop, clearly felt Utley went beyond the boundaries of fair and reasonable play to injure their shortstop.
The champions of the NL East and West will have at least two games at Citi Field on Monday and Tuesday to resolve their differences.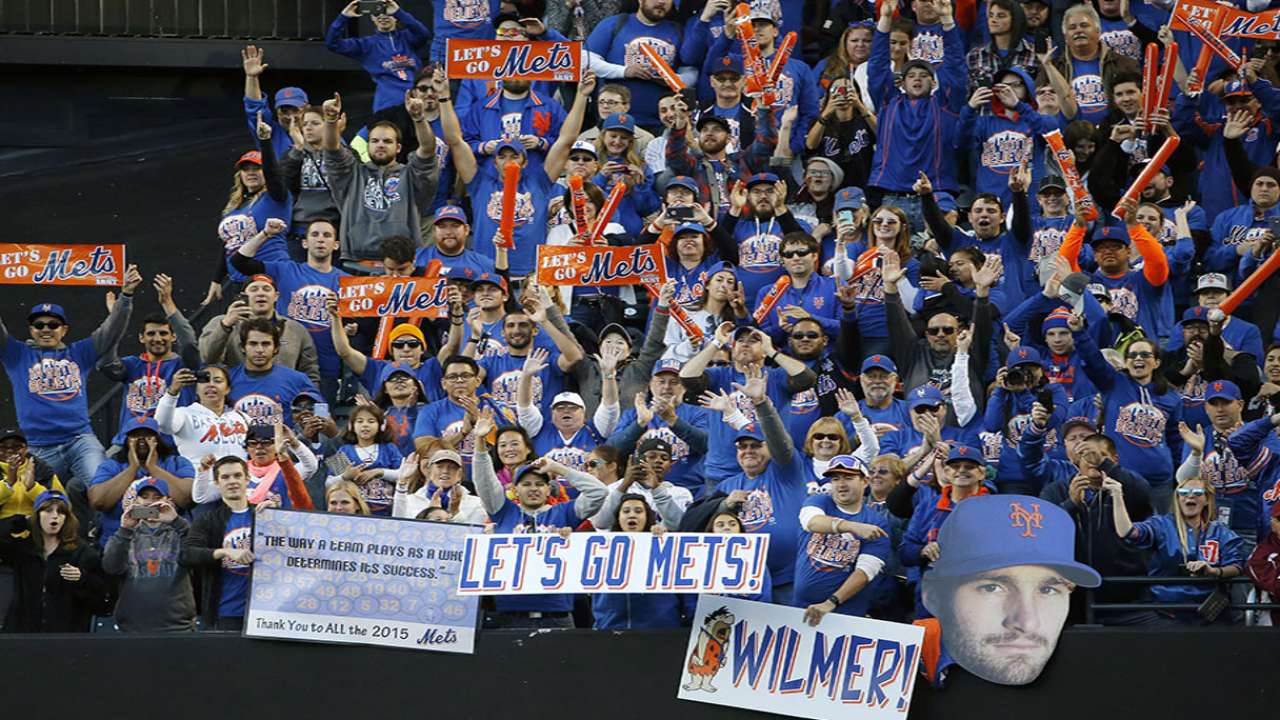 "We needed something to happen for us to be us," said Hernandez, who brought energy and production (two walks, a single and a steal) to the offense while replacing Joc Pederson in center field. "We basically got our mojo back, our confidence back --- and that's all we need."
Having been on the other side of too many hard slides to count, Kendrick, the Dodgers' second baseman, said he "felt bad" for Tejada.
"That's baseball, part of the game," Kendrick said. "[Utley] probably did slide late. It's unfortunate the guy got hurt. He was trying to make a play. At the same time, you're trying to make a play for your team, and Chase did it. I try to get the one out most of the time and get out of the way.
"That play extended the inning, and then with the replay showing that [Tejada] wasn't on the base, that helped us out a little more. It got Adrian [Gonzalez] up to the plate, and he came through big for us right there."
Gonzalez doubled home two runs off Addison Reed, and Justin Turner's double cashed in Gonzalez.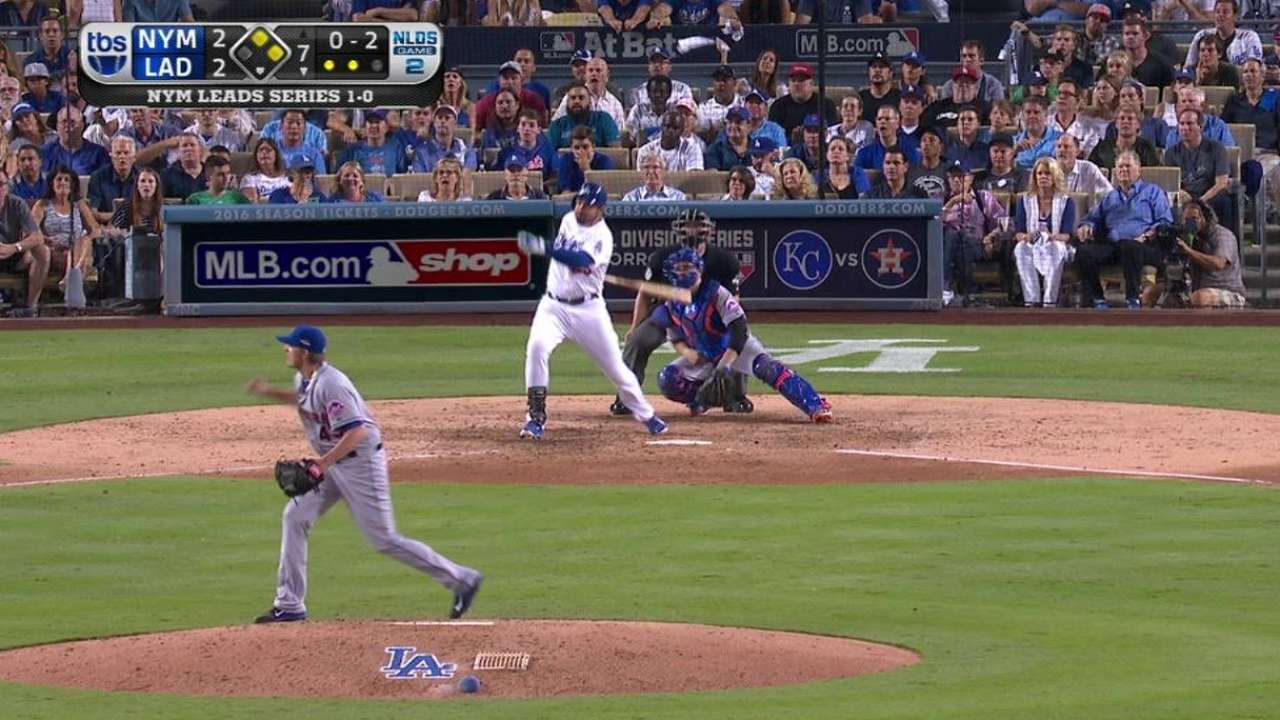 "That's old-school baseball," Kendrick said, "putting the ball in play and keeping rallies going. That's how you win games."
Kendrick anticipates emotion-charged conditions in New York, with Matt Harvey going in Game 3 against Dodgers lefty Brett Anderson.
"I think their guys are going to play baseball," Kendrick said when asked about the prospect of retribution. "I hope nobody gets into those types of things."
It will be advisable to players on both sides to be on high alert -- on the basepaths and in the batter's box.
It is possible Clayton Kershaw, Greinke, Jacob deGrom and Syndergaard could be seen again before it's over.
"We knew what we were facing coming into the series," Kendrick said. "It's always going to be tough to score runs in a series like this with the kind of pitching we've seen on both sides.
"We've just got to go out and play, try to play good baseball and keep those guys off the board."
The wheels that looked ready to fall off on the Dodgers' season are very much back in motion.
Lyle Spencer is a national reporter and columnist for MLB.com. Follow him on Twitter @LyleMSpencer. This story was not subject to the approval of Major League Baseball or its clubs.