Fractured fibula ends Tejada's postseason
Mets will make roster move before Monday's Game 3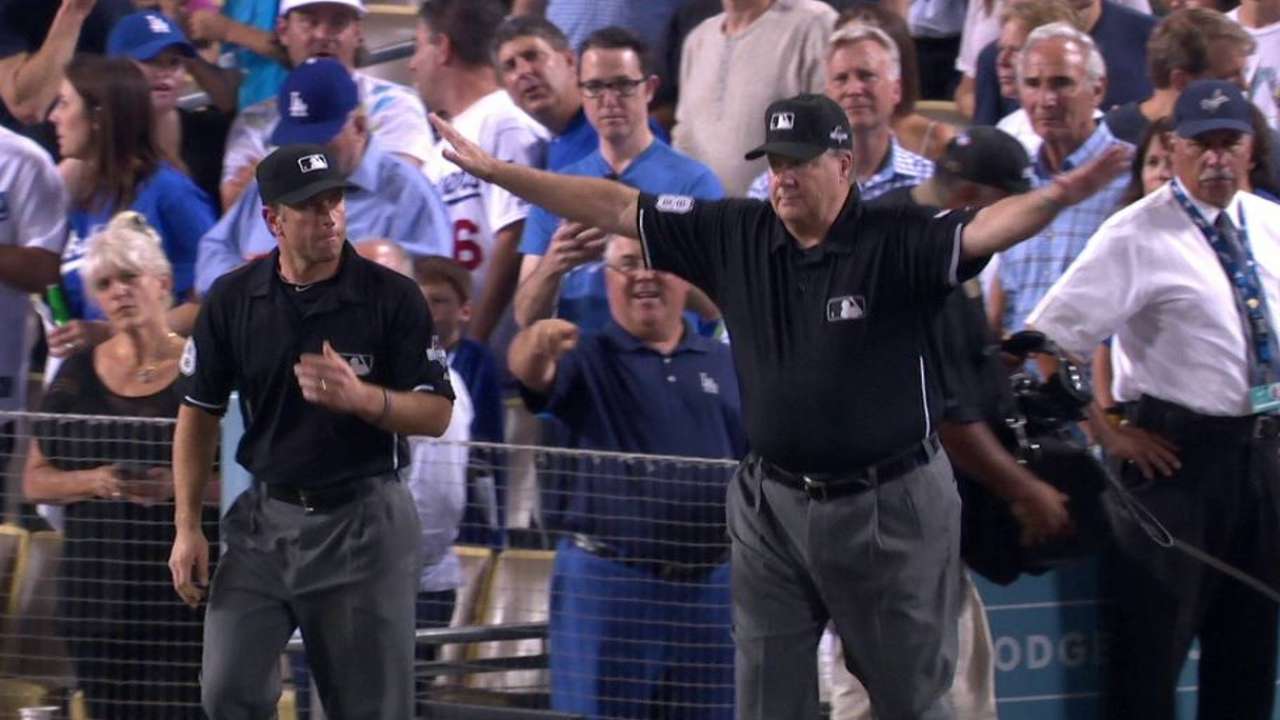 LOS ANGELES -- During the aftermath of the slide that injured Ruben Tejada and rocked their clubhouse in a 5-2 loss to the Dodgers in National League Division Series Game 2 on Saturday, the Mets were left wondering about their shortstop situation for the rest of October.
Tejada, who limped out of Dodger Stadium on crutches, is done for the postseason, leaving Wilmer Flores as the Mets' starter the rest of the way. Beyond that, the Mets suddenly have precious little middle infield depth. They will make a roster move prior to Monday's Game 3, with Eric Campbell perhaps the leading candidate for a callup. But neither he, Flores, Kelly Johnson nor anyone else at manager Terry Collins' disposal can match Tejada's defensive skill set.
• Dramatic turn of events: LA gets even after hard slide
"Entering this series we said defense is going to be important, very important," Collins said. "We thought [Tejada] would be the guy. Now we're going to have to ask Wilmer to step up, relax, play with a little relaxation. I don't think there is any pressure on him -- just play the game the way he knows how. And I think he will."
Flores' history at the position is well-documented. Signed as a shortstop at 16 years old, Flores eventually moved to second and third base in the Minor Leagues, only to return to short last year. He entered this season as the team's starter at shortstop, until Tejada played well enough to wrest the position back entering postseason play.
Now Flores will head back under the microscope beginning with Monday's NLDS Game 3 at Citi Field, which will air at 8:30 p.m. ET on TBS if both the Royals-Astros and Blue Jays-Rangers series are still being played. If one of those series is over, then the Dodgers and Mets will play at 8 p.m. ET on TBS.
• Shop for Mets postseason gear
"I've been ready since we started the postseason," Flores said. "I feel bad for [Tejada]. Every time you get a guy like that down, you feel bad."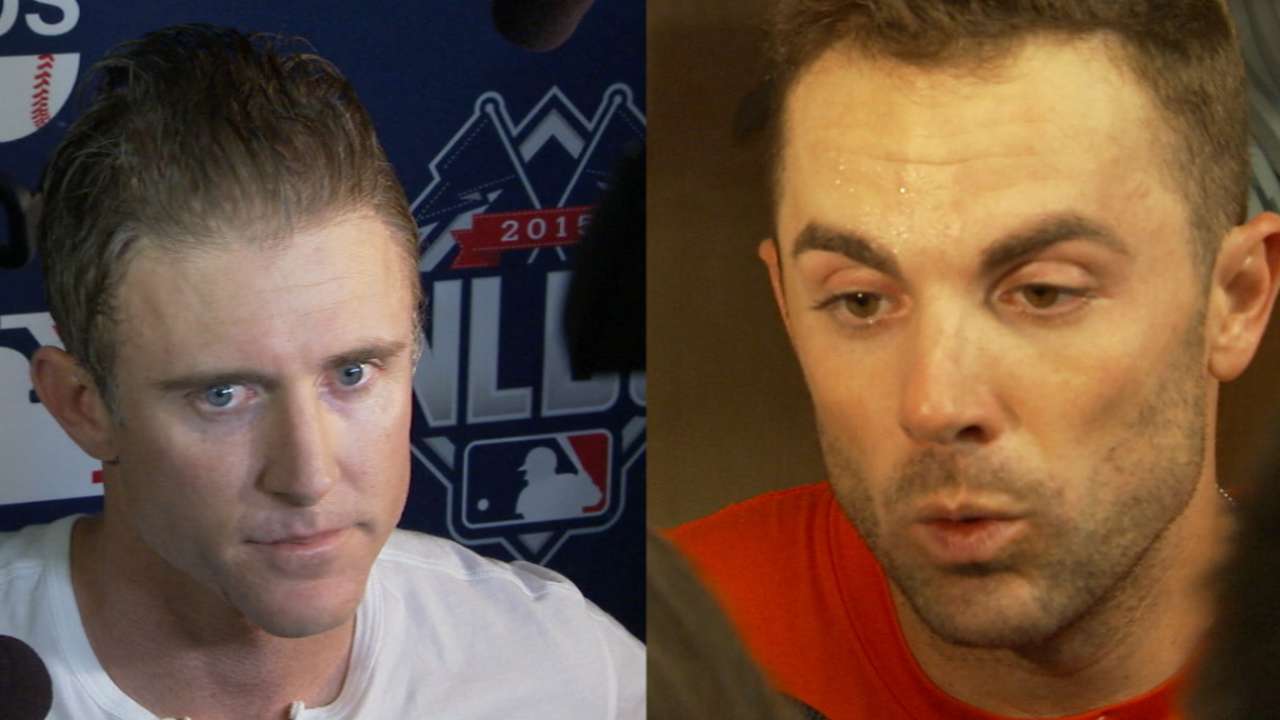 Tejada finished his postseason 0-for-5 with five strikeouts, though he did draw a key walk in the seventh inning of Game 1. Flores made his October debut once Tejada left the game, grounding out in his only at-bat. Flores hit .263 with 16 home runs in the regular season, though that included a .624 OPS over his final 21 games.
"Flo's been playing shortstop and we've got a lot of confidence in him at short," third baseman David Wright said. "You never want to see somebody take over because of an injury, but Flo's logged plenty of innings at short. He's done a great job over there."
Campbell has been working out at the Mets' Spring Training facility in Port St. Lucie, Fla., along with third-string catcher Anthony Recker, outfielder Eric Young Jr. and several pitchers, all in case of emergency. He is one of the Mets' most versatile players, logging innings at six different positions over the last two seasons.
Anthony DiComo is a reporter for MLB.com. Follow him on Twitter @AnthonyDiComo and Facebook, and listen to his podcast. This story was not subject to the approval of Major League Baseball or its clubs.