Maddon loving it is MLB's top GIF of the Day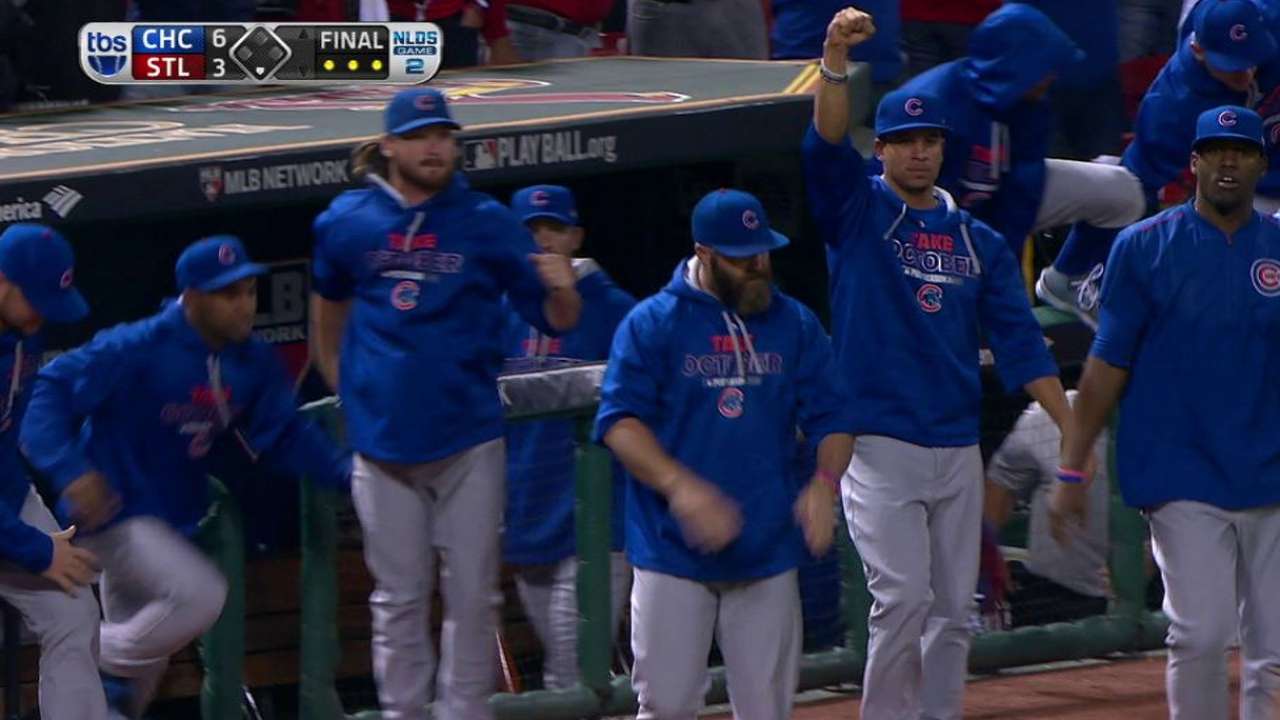 Here are the Top 5 GIFs of the day, courtesy of @MLBGIFs
1. Joe Maddon loves it
You don't need a lip reader to understand Maddon's frame of mind before the last pitch of the Cubs' Game 2 win over the Cardinals to tie their National League Division Series, 1-1.
2. Jorge Soler helmet rub
Soler has some fun after his first-inning double at Busch Stadium.
3. Syndergaard brings the heat
Mets starter Noah Syndergaard reaches 100 mph to strike out Dodgers rookie sensation Corey Seager, one of the flamethrower's nine punchouts on the night.
4. d'Arnaud feels the heat
You have to feel for Mets catcher Travis d'Arnaud here as he winces after a 101-mph fastball from Syndergaard.
5. Face painters
These Dodgers fans wear their heart on their sleeves, or in this case, their faces.
Austin Laymance is a reporter for MLB.com. This story was not subject to the approval of Major League Baseball or its clubs.