Cubs, LA get even in NLDS; ALDS Game 3's today at 4, 8 ET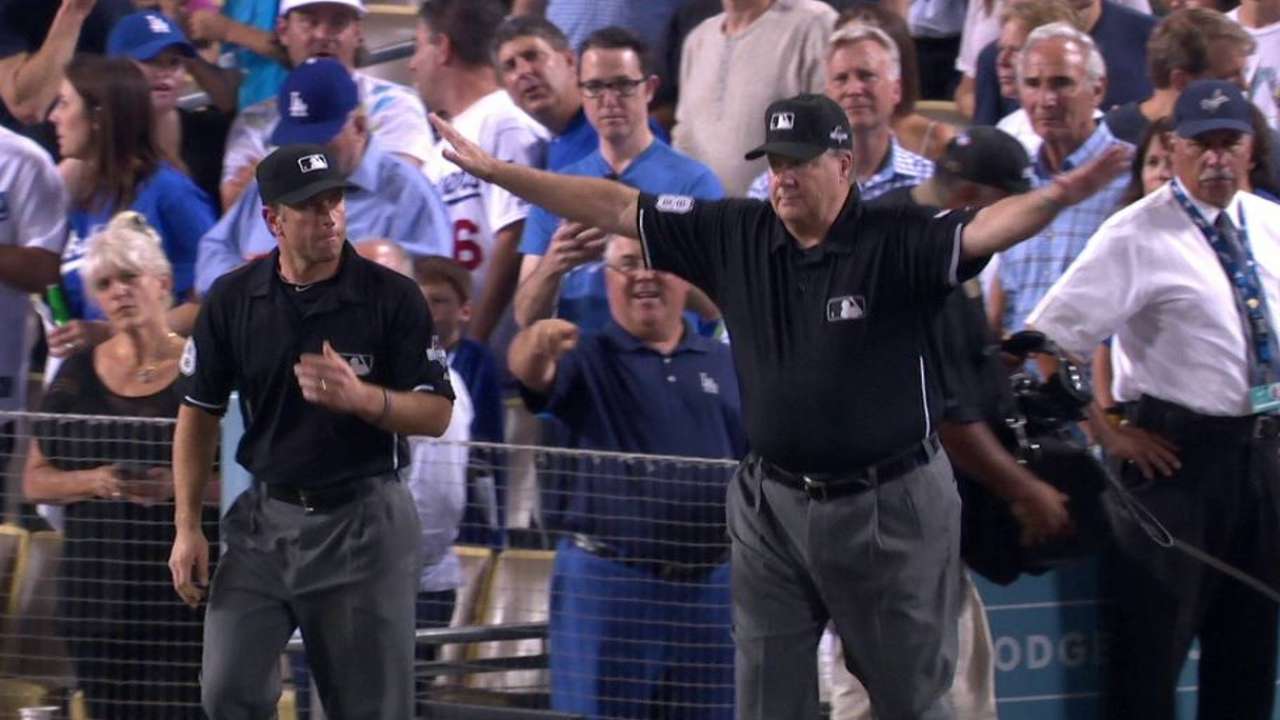 Things are all tied up in both National League Division Series after another intense day of postseason baseball on Saturday, which saw a controversial slide by Chase Utley spark a Dodgers rally and some small ball by the Cubs.
On a play that will be debated across baseball for some time, Utley made a hard slide into second base to break up a potential inning-ending double play and preserve a seventh-inning rally for the Dodgers, who came from behind to beat the Mets, 5-2, at Dodger Stadium. Utley's hard slide resulted in a fractured right fibula for Mets shortstop Ruben Tejada.
• Dramatic turn of events: LA gets even on hard slide
"Well, we've seen a lot of him, obviously, and we've seen him play, very, very hard," Mets manager Terry Collins said of Utley, a former NL East foe with the Phillies. "We know that he plays with great passion and great aggression. So unfortunately somebody got hurt."
In earlier action Saturday afternoon, the Cubs used a pair of suicide squeezes and a Jorge Soler home run in a five-run second inning to roll to 6-3 victory over the Cardinals at Busch Stadium, continuing a trend of success for road teams so far in this postseason. Of the 10 playoff games across the Majors, seven have been won by the visitors.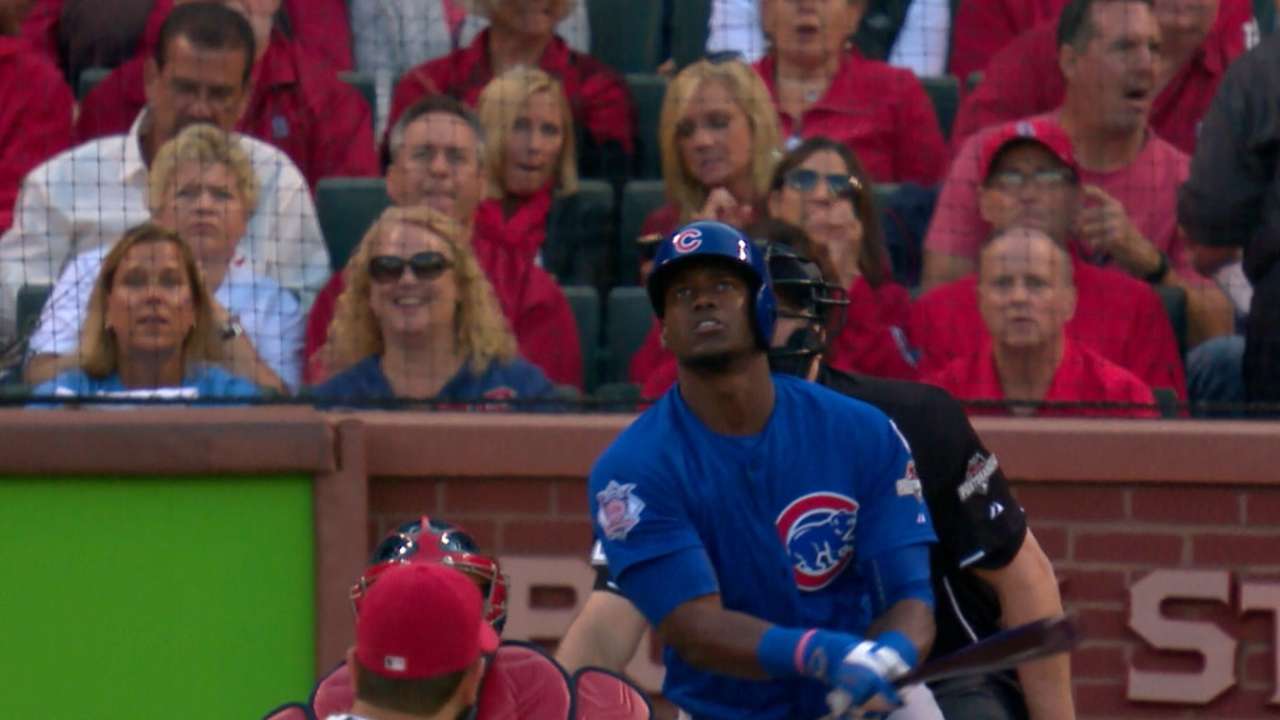 "We knew we had to get a win here," Cubs starter Kyle Hendricks said. "We wanted to go back to Wrigley with the chance to win both of those and put it away."
Saturday's outcomes certainly set up some huge Game 3s in the NL on Monday, but first the American League will take center stage Sunday.
• Shop for MLB postseason gear
So, take a break from football and catch all the drama in what is sure to be another can't-miss day of October baseball. Here's a look at what's on tap:
Royals at Astros, Game 3, 4:00 p.m. ET (MLB Network)
Edinson Volquez (13-9, 3.55 ERA) vs. Dallas Keuchel (20-6, 2.48 ERA)
With the series tied, 1-1, the Astros return to Houston for the first postseason game at Minute Maid Park since the 2005 World Series. Keuchel will start for the Astros and he's been dominant at home, going 15-0 with a 1.46 ERA in 18 starts during the regular season.
A Cy Young candidate, Keuchel is embracing the challenge of facing a talented Royals club that is seeking to advance to the AL Championship Series for the second straight year.
"This is one of the best teams to go up against just because they've had so much success the last couple years," Keuchel said. "So my skill level is going to have to be at an all-time high, and I'm looking forward to the challenge."
Blue Jays at Rangers, Game 3, 8:00 p.m. ET (Fox Sports 1/Sportsnet)
Marco Estrada (13-8, 3.13 ERA) vs. Martin Perez (3-6, 4.46 ERA)
The Rangers took care of business north of the border and now have a chance to sweep the best-of-five series with a win at home. Texas is hoping to have third baseman Adrian Beltre back in the lineup after a lower-back strain held him out in Game 2.
The Blue Jays, meanwhile, are trying to stay alive in the postseason and manager John Gibbons is looking for his club's potent offense to turn things around in Game 3.
"I think we need a big outburst with the bats, score a lot of runs really," Gibbons said. "If you look at our season anyway, you know, we score -- we score and win, we score in bunches. That's kind of our trademark. Their pitching's really shut us down the last two games so we need to do that to win and I think hopefully we can do it one time, you know, catch our breath a little bit and gain a little confidence. Maybe we can hang in this thing."
Austin Laymance is a reporter for MLB.com. This story was not subject to the approval of Major League Baseball or its clubs.