Cespedes, Conforto go deep off Greinke
Rookie outfielder becomes second Mets player to homer in first postseason at-bat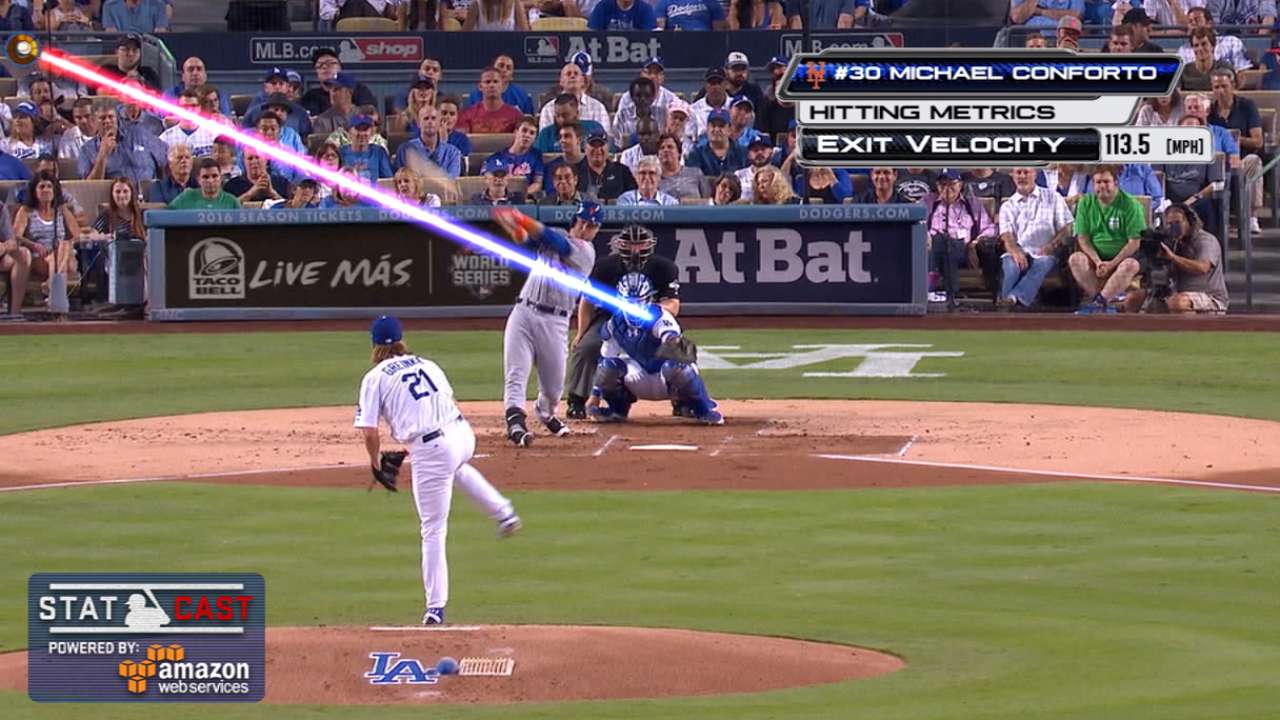 LOS ANGELES -- Though the final outcome wasn't what they had hoped, the Mets' lineup found production against one of the baseball's top pitchers for the second straight game.
One night after beating reigning National League MVP and Cy Young Award winner Clayton Kershaw, the Mets managed a pair of homers against right-hander Zack Greinke in a 5-2 loss to the Dodgers in Game 2 of the National League Division Series.
• Shop for Mets postseason gear
Outfielders Yoenis Cespedes and Michael Conforto took Greinke deep in the second inning, giving the Mets an early 2-0 lead. It was only the third time Greinke allowed multiple home runs in a start all year.
Conforto's hard-hit shot came on his first trip to the plate in the postseason, and per Statcast™, it left his bat with a 114-mph exit velocity. According to the Elias Sports Bureau, the rookie is now only the second player in franchise history to homer in his first career postseason plate appearance. He joins Edgardo Alfonzo, who was the first to do it in the 1999 NLDS against the D-backs.
"I just treated it like it was another at-bat in another big game," Conforto said of his postseason debut. "I've played in big games with this team, and I think that's the way this whole team goes about their business. Nothing changes in this scenario."
Cespedes' long ball -- a line-drive, opposite-field blast that just cleared the right-field wall -- was his second career postseason homer. His first came in 2013 with Oakland in an American League Division Series matchup against the Tigers. Cespedes has now hit safely in 11 of his 12 career postseason games, batting .319 (15-for-47) with five extra-base hits.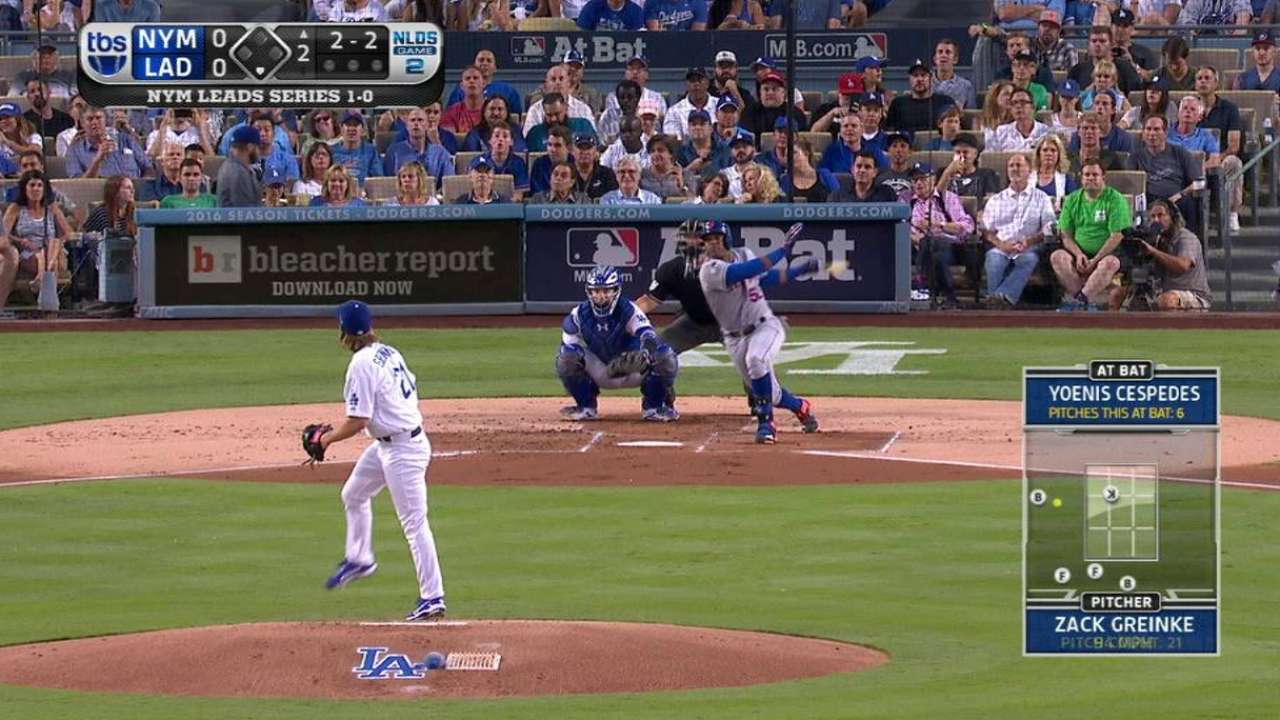 "I thought I was still making pretty good pitches," Greinke said. "[Cespedes] just did a good job of hitting and got a home run out of it. Hit the ball well, and he's dangerous."
The Mets totaled just five hits against Greinke but worked him deep into counts, driving the right-hander's pitch total up to 110 over seven innings.
"I think we put together some good at-bats against him," Conforto said. "But you know, [we] played nine innings, and they ended up getting a couple on us. So we'll see what happens in the next couple days when we go back to New York."
Chad Thornburg is a reporter for MLB.com. This story was not subject to the approval of Major League Baseball or its clubs.