Harvey amped to pitch pivotal Game 3 for Mets
Right-hander won't be restricted as series shifts to NY with tensions flaring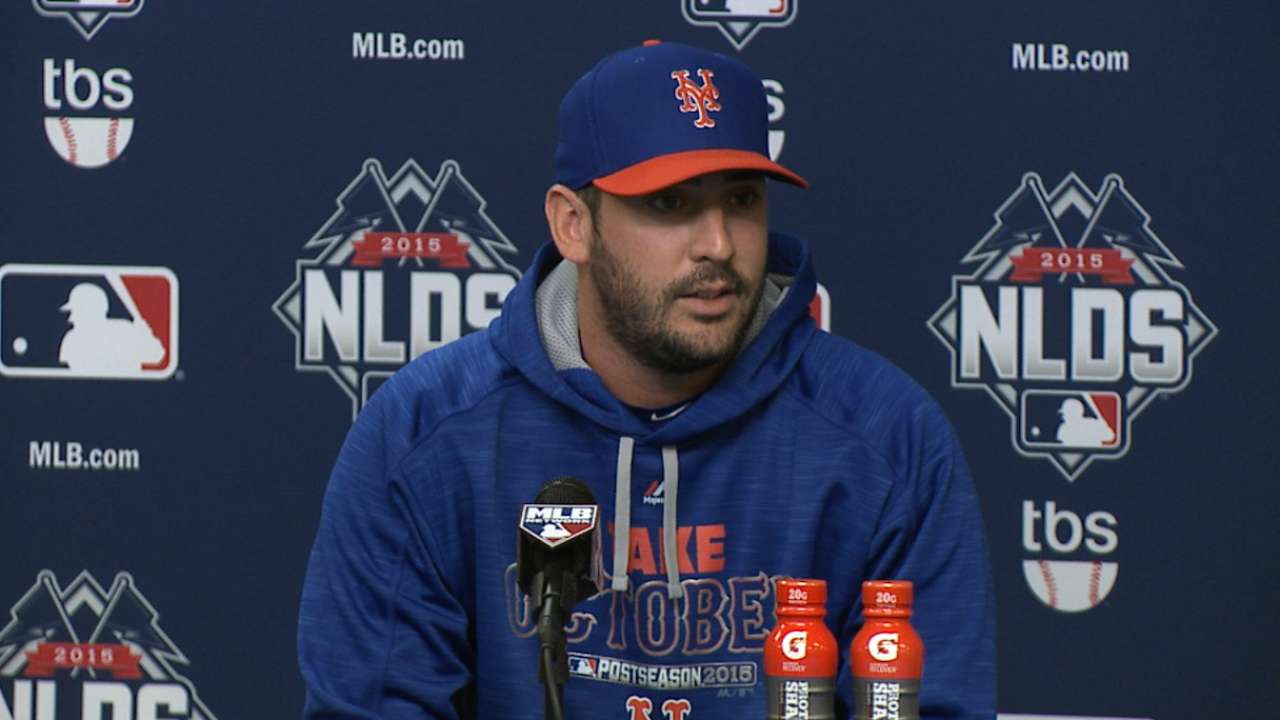 NEW YORK -- There were innings considerations, of course, that led the Mets to pencil Matt Harvey in for Game 3 of the National League Division Series against the Dodgers long before this postseason began. But in explaining his decision at the time, manager Terry Collins also pointed to the importance of any Game 3, regardless of where the series stands.
That it's now a 1-1 series, with tensions flaring from both the Mets and Dodgers, is only appropriate for a pitcher who embodies drama. It is with that backdrop that Harvey will take the mound for NLDS Game 3 on Monday at 8:30 p.m. ET on TBS in the most significant game the Mets have played in nine years.
In the history of LDS that are tied 1-1, the team that wins Game 3 has gone on to win the series 25 of 32 times.
"We're all going to be pretty excited, pretty amped up for tomorrow," Harvey said. "Everything's right where we need it to be and the excitement's going to be there. That's not something to shy away from or hide from, because obviously any human in this situation is going to be excited. We all are."
For the better part of a month, the Mets and Harvey squabbled over innings totals, becoming lost down a path of he-said she-said headlines. And yet all the Mets ever wanted to accomplish was this: a healthy pitcher standing atop a postseason mound, fully unleashed in October. If Harvey performs well, few Mets fans will care that he skipped two starts down the stretch or showed up late to a workout, or even that he won't pitch twice in the NLDS -- barring a potential Game 5 relief appearance, an opportunity he said he "would love." Even the notion of retribution for Chase Utley's hard slide into Ruben Tejada in Saturday's Game 2 loss will be secondary.
If Harvey delivers, so much of the static surrounding him will melt away.
"That's what his job is and that's what he needs to do," Mets manager Terry Collins said. "The one thing we all know about our society -- people have short memories when you're out there having success. You see it everywhere, especially in sports. It's one of the great things in sports: You can make a mistake and then go out and perform, and people forget all about the mistake. I think that's why it will be good to have him out there."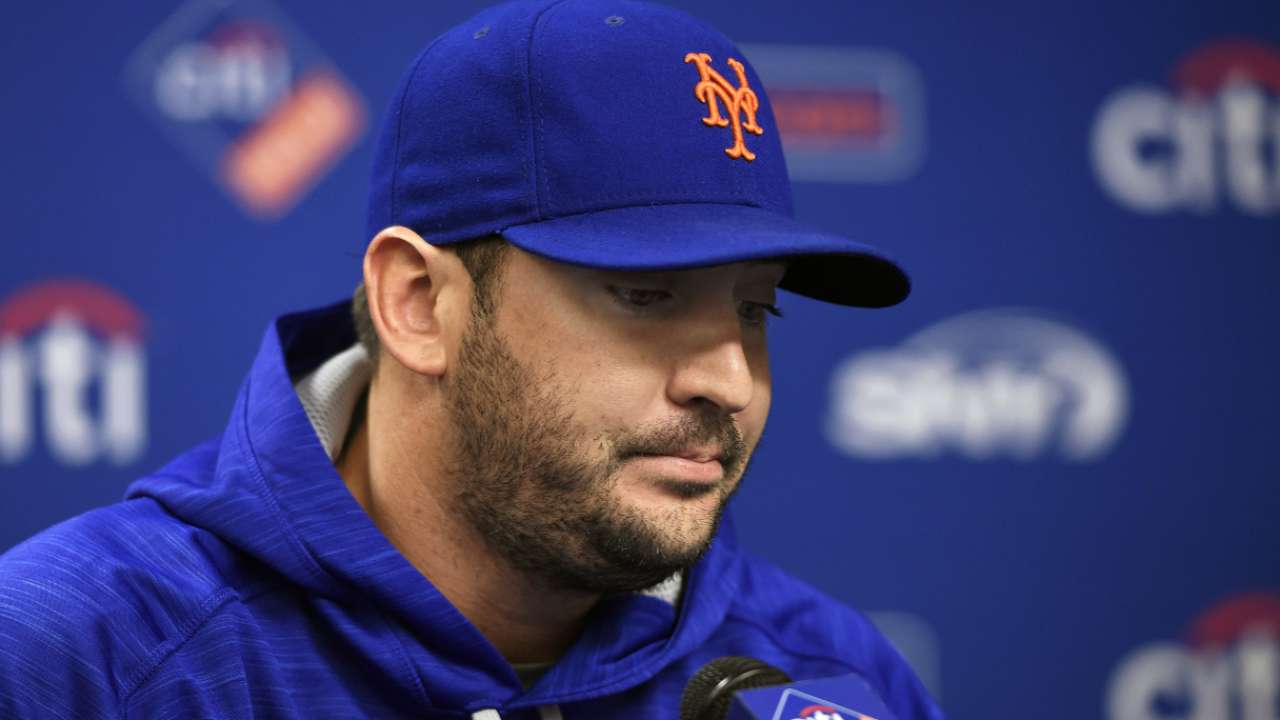 Certainly, the Mets are eager to cease talking about Harvey the sideshow, and resume talking about Harvey the pitcher. Aside from one four-start stretch from late May to early June, Harvey was routinely excellent during the regular season, posting a 2.03 ERA in his other 25 starts. He struck out just shy of a batter per inning and walked less than one-fifth that many, doing a better impersonation of his 2013 season than most thought possible in his first year back from Tommy John surgery.
Against the Dodgers, Harvey has historically been uneven, going 1-2 with a 4.50 ERA in four career starts. But many of those who have done the greatest damage off him are either part-time players -- such as Utley, who is appealing a two-game suspension handed down by MLB for the slide -- or no longer with the team.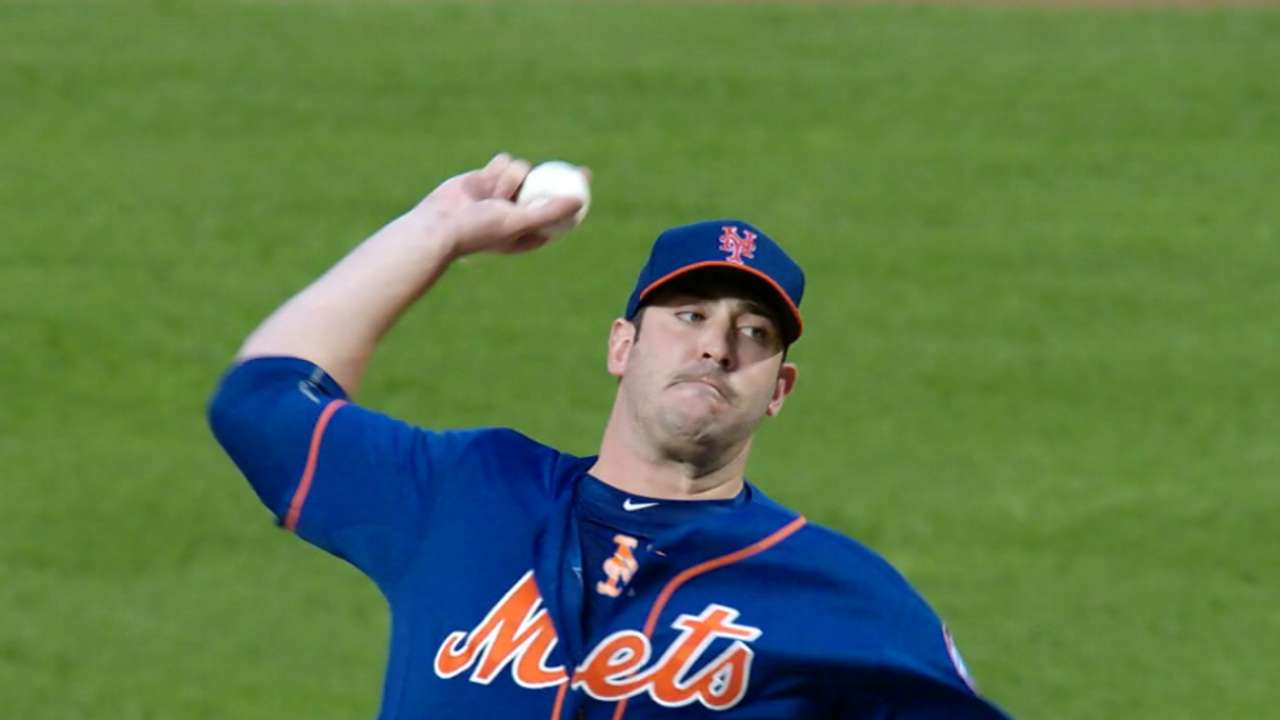 For the Mets, all that history matters about as much at this point as Harvey's contentious September. With a well-rested Harvey on the mound in Game 3, ready to pitch deep into the game, they like their chances.
"Right now, we need Matt Harvey to step up and pitch the kind of game we know he's capable of pitching," Collins said. "When we made this decision to pitch him [Monday], which we did a long time ago, we felt this was the pivotal game of this series. And it's turned out to be that. We're at our park. We need him to step up and pitch a good ballgame, and that's all I hope he does."
Anthony DiComo is a reporter for MLB.com. Follow him on Twitter @AnthonyDiComo and Facebook, and listen to his podcast. This story was not subject to the approval of Major League Baseball or its clubs.