Tale of the tape: Anderson vs. Harvey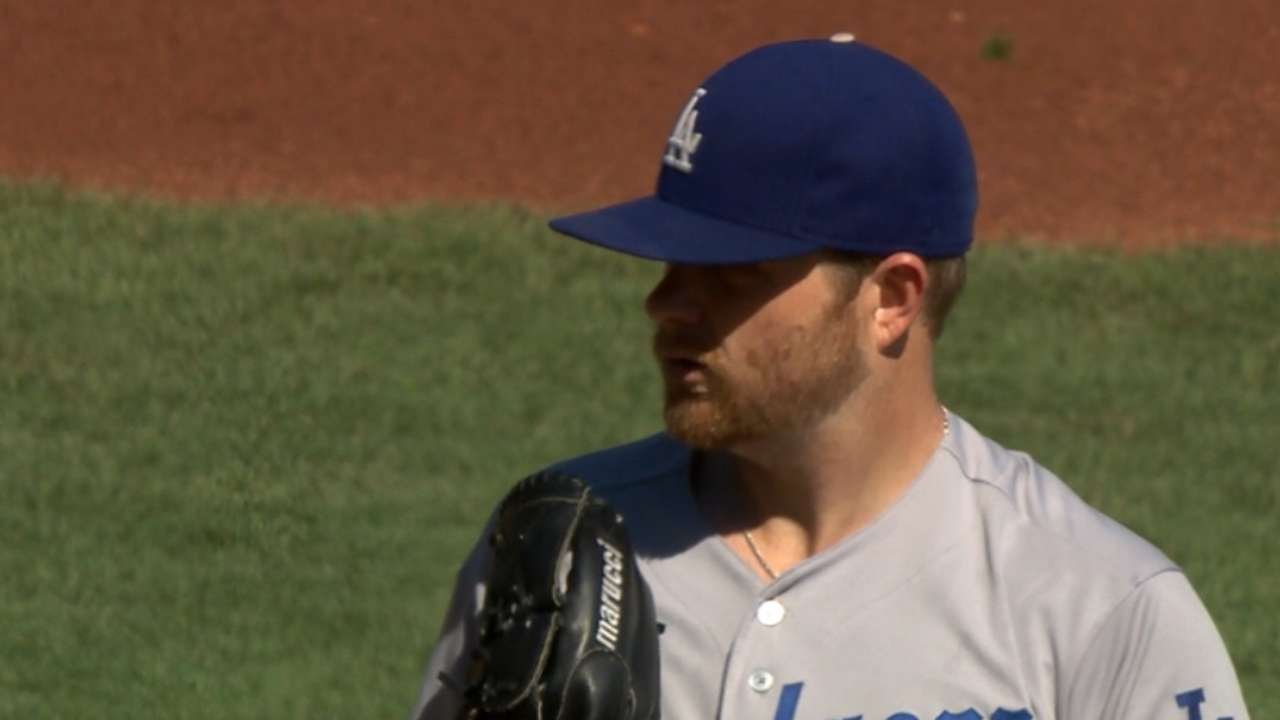 The NLDS between the Mets and Dodgers continues on Monday when southpaw Brett Anderson squares off against Matt Harvey at Citi Field for Game 3 at 8:30 p.m. ET on TBS.
Brett Anderson, Dodgers
Against the opponent
Career: This is Anderson's first career starts against the Mets.
Loves to face: Michael Cuddyer, .083 (1-for-12), 5 K's
Hates to face: Curtis Granderson .417 (5-for-12), HR, 4 RBIs
Game breakdown
Why he'll win: Anderson knows Granderson from the American League, and was Yoenis Cespedes' teammate for three seasons in Oakland. Experience with and against those two could help him extinguish the top and heart of the Mets' lineup.
Pitcher beware: Handling his largest workload in six years, Anderson limped to the finish line, posting a 4.74 ERA over his final 11 starts. And while he didn't allow many homers to lefties (one in 204 at bats), they did hit .284 off him. New York's lineup could feature as many as four, most of which succeeded against All-Star lefty Clayton Kershaw in Game 1.
Bottom line: Anderson represents a steep drop-off within the Dodgers' rotation. Los Angeles' best-case scenario does not involve him pitching an elimination game.
Matt Harvey, Mets
Against the Opponent
2015: 2 GS, 1-1, 3.75 ERA
Career: 4 GS, 1-2, 4.50 ERA
Loves to face: Yasmani Grandal, .200 (1-for-5), 3 K's.
Hates to face: Chase Utley, .333 (6-for-18), 2B, HR; Jimmy Rollins, .263 (5-for-19), 2 2B, 2 HR, 4 RBIs; Yasiel Puig, .600 (3-for-5).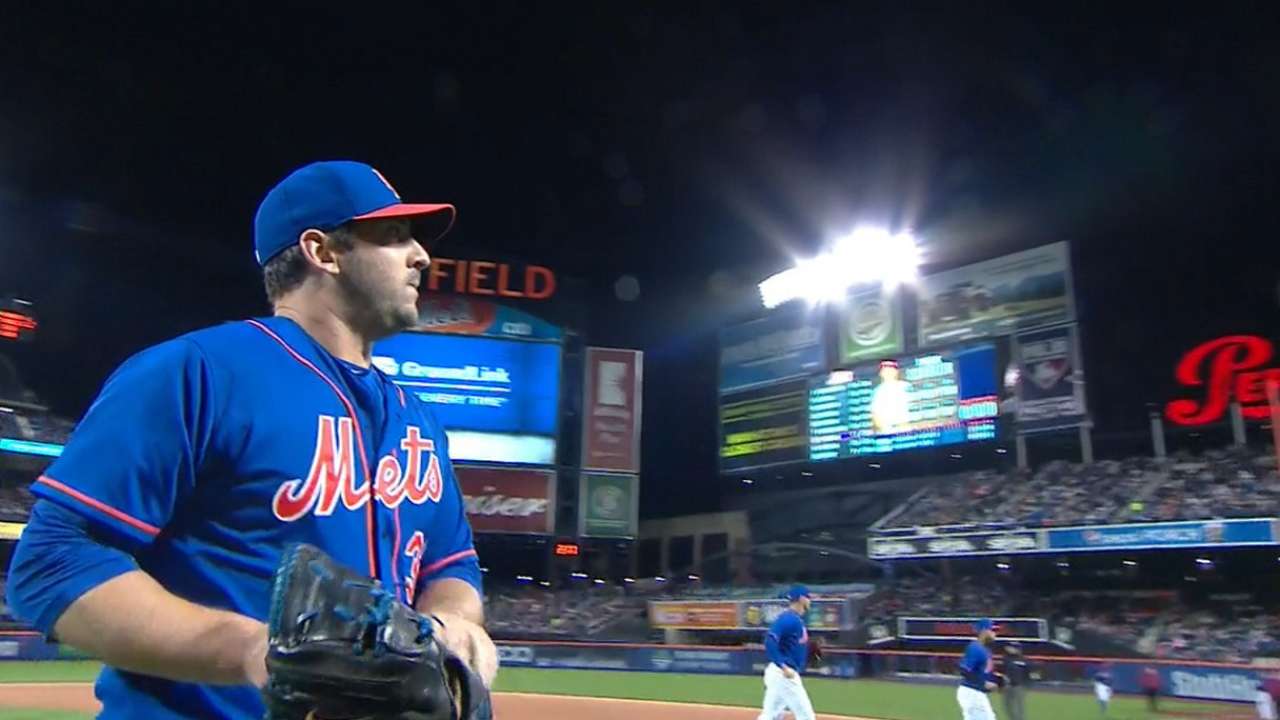 Game breakdown
Why he'll win: Harvey posted a 2.19 ERA in the second half, allowing just four home runs in 12 starts. He walked 11 and struck out 79, including 11 in his final postseason tuneup. Amid the public squabble regarding his arm and innings limit, perceived or imagined, Harvey looked as sharp as ever on the mound.
Pitcher beware: Los Angeles' starting lineup has a combined .296 average lifetime off Harvey. And after two games against consistent heat, the Dodgers should have little difficulty timing Harvey's upper-90s fastball. Then the Dark Knight could crumble under the bright lights of Citi Field, denting his superhero status.
Bottom line: Harvey needs one of the dominant performances he's made a habit of promising, particularly after the uproar after he missed a mandatory workout. The Mets were careful with his surgically repaired right arm all season. If he wins, they'll consider their effort to "save bullets" worth all the drama that came with it.
Joe Trezza is an associate reporter for MLB.com. This story was not subject to the approval of Major League Baseball or its clubs.