Kershaw could return for Game 4 start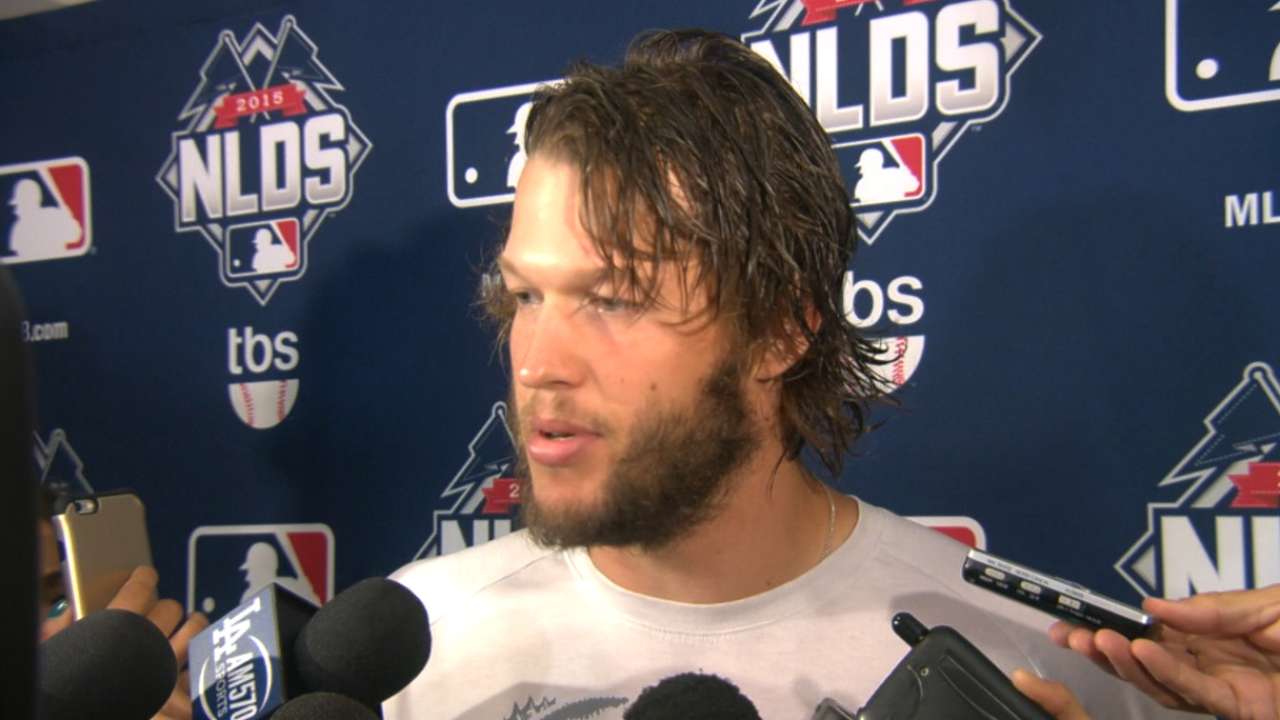 While the Mets' Game 1 starter Jacob deGrom is unlikely to pitch again until a potential Game 5, it's possible his Los Angeles counterpart Clayton Kershaw could be back on the mound sooner in the National League Division Series.
Should the series advance to four games, manager Don Mattingly said Saturday that the Dodgers have considered starting their ace on three days' rest Tuesday at Citi Field. And although they've yet to commit to Kershaw for Game 4, Mattingly didn't rule it out.
"We've thought about it. We thought about it before the series," Mattingly said. "We'll make that decision when we get there. That's where we're at."
Starting on short rest in the playoffs is nothing new for Kershaw. He's done it in each of the Dodgers' last two NLDS appearances.
Against the Braves in 2013, Kershaw went seven innings for a Game 1 win, then turned around and pitched six frames four days later in Game 4, allowing two unearned runs in a no-decision.
He did it again last year against the Cardinals. After getting knocked around for eight runs in the opener, Kershaw was back out for Game 4, which he lost, surrendering three runs in six innings.
Chad Thornburg is a reporter for MLB.com. This story was not subject to the approval of Major League Baseball or its clubs.