Royals sticking to offensive plan at Minute Maid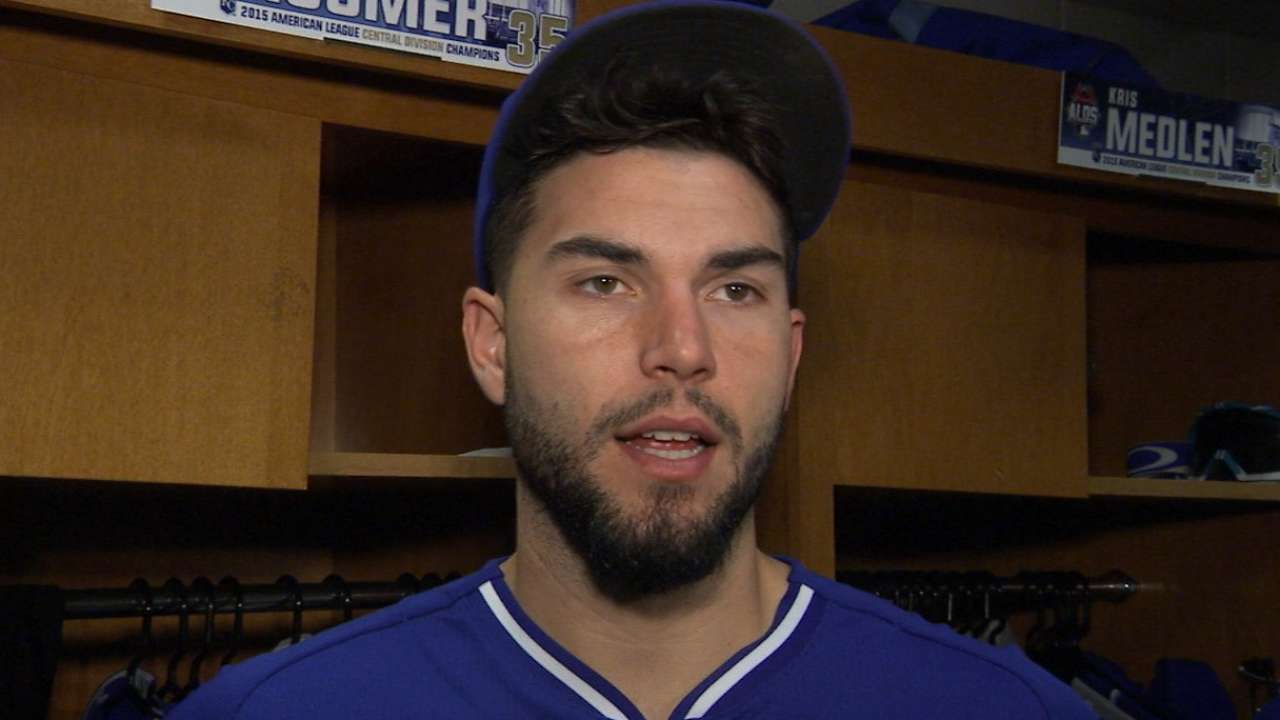 HOUSTON -- After playing in spacious Kauffman Stadium for the first two games of the American League Division Series, the Royals will be playing in a more hitter-friendly environment at Minute Maid Park when the best-of-five series resumes with Game 3 today at 4 p.m. ET on MLB Network.
There were 198 homers hit at Houston's ballpark this year, ranking as the fifth-most in the Majors, while there were 130 hit in Kansas City, which ranked as tied for the fifth-fewest. But the Astros will be sending out AL Cy Young Award candidate Dallas Keuchel for Game 3, and he allowed just four homers in 129 1/3 innings at home this season.
"We're just going to try to stay with our same approach," Royals third baseman Mike Moustakas said. "But this is a nice place to hit, though. It has the short left field. It's a good ballpark to hit in. But we just have to stick with our approach and try not to do too much."
• Shop for Royals postseason gear
Moustakas, an All-Star in 2015 along with Keuchel, said he didn't talk much with him during the All-Star Game, but Moustakas has nothing but respect for the lefty. Keuchel went 15-0 with a 1.46 ERA in 18 starts at Minute Maid Park, which will have the roof closed today.
"He's a great pitcher," Moustakas said. "He's the probable Cy Young Award winner. He commands all of his stuff. He's phenomenal. So it's going to be a battle for us and we have to find out a way to beat him."
Stopping Colby
So far, Astros outfielder Colby Rasmus has been a one-man wrecking crew. In two games, Rasmus is 3-for-6 with two solo homers, an RBI double and a stolen base.
What will Royals pitchers do to contain him in Game 3?
"I don't know because he's just not missing pitches," Royals manager Ned Yost said. "He is recognizing changeups early and fastballs early, and then spitting on bad pitches. With a guy like that, you better execute your pitches or you'll get burned. We have to execute."
Keuchel fond of Ned
Yost, who was the AL manager for the All-Star Game, selected Keuchel to start the Midsummer Classic, and Keuchel remembers the moment well.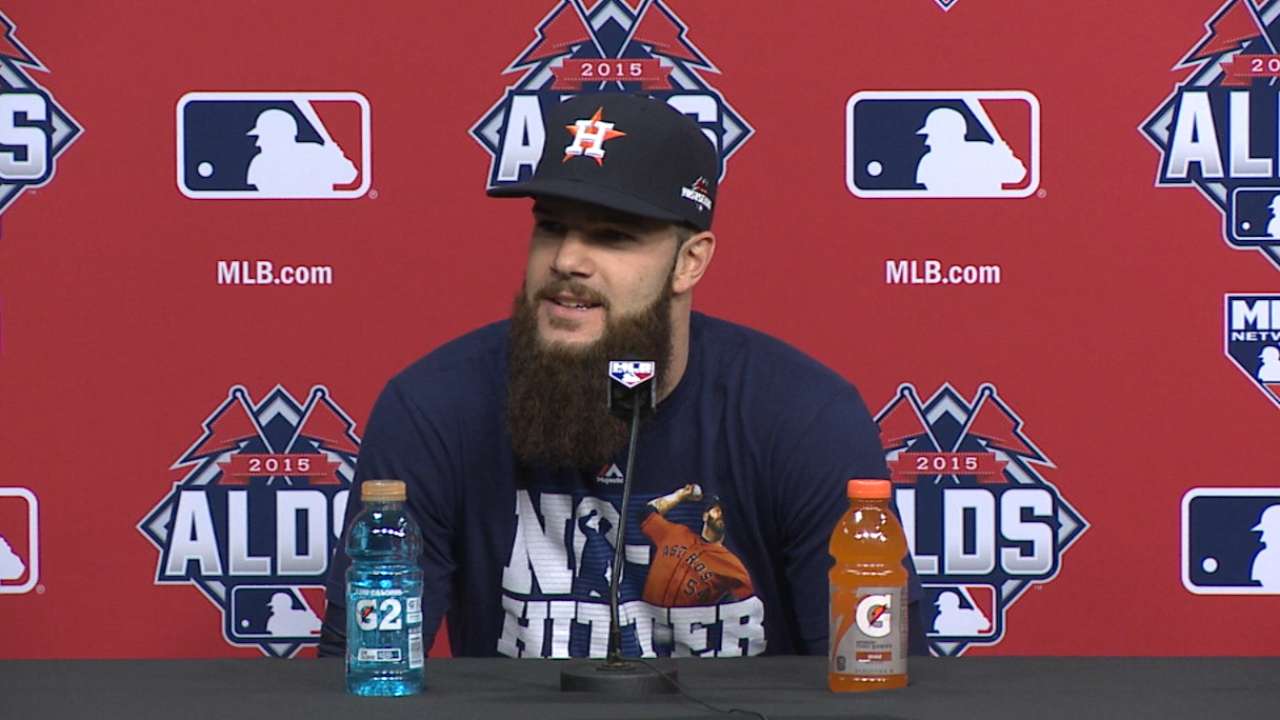 "He sent me a hand-written note, which I thought was pretty cool," Keuchel said. "He's genuine and has passion for the game."
Cain and The Hill
Royals center fielder Lorenzo Cain almost hurt himself earlier this season trying to play a ball off the hill in center at Minute Maid Park.
If Cain were designing a ballpark, he wouldn't put a hill there.
"It wouldn't even cross my mind," he said. "But it's something you have to really be aware of when you play here."
Hitting 98
Royals reliever Ryan Madson hit 98 mph on the radar gun on Friday, something that pleased him.
"I think I got there a couple times earlier this year," he said. "The night we clinched, I got there a couple of times. And earlier in year against the Angels. I think I got in some trouble and tried to throw even harder."
Jeffrey Flanagan is a reporter for MLB.com. Follow him on Twitter at @FlannyMLB. Rhett Bollinger is a reporter for MLB.com. Read his blog, Bollinger Beat, follow him on Twitter @RhettBollinger and listen to his podcast. This story was not subject to the approval of Major League Baseball or its clubs.