Royals to stay aggressive against Keuchel?
KC will be looking to capitalize on mistakes vs. ace lefty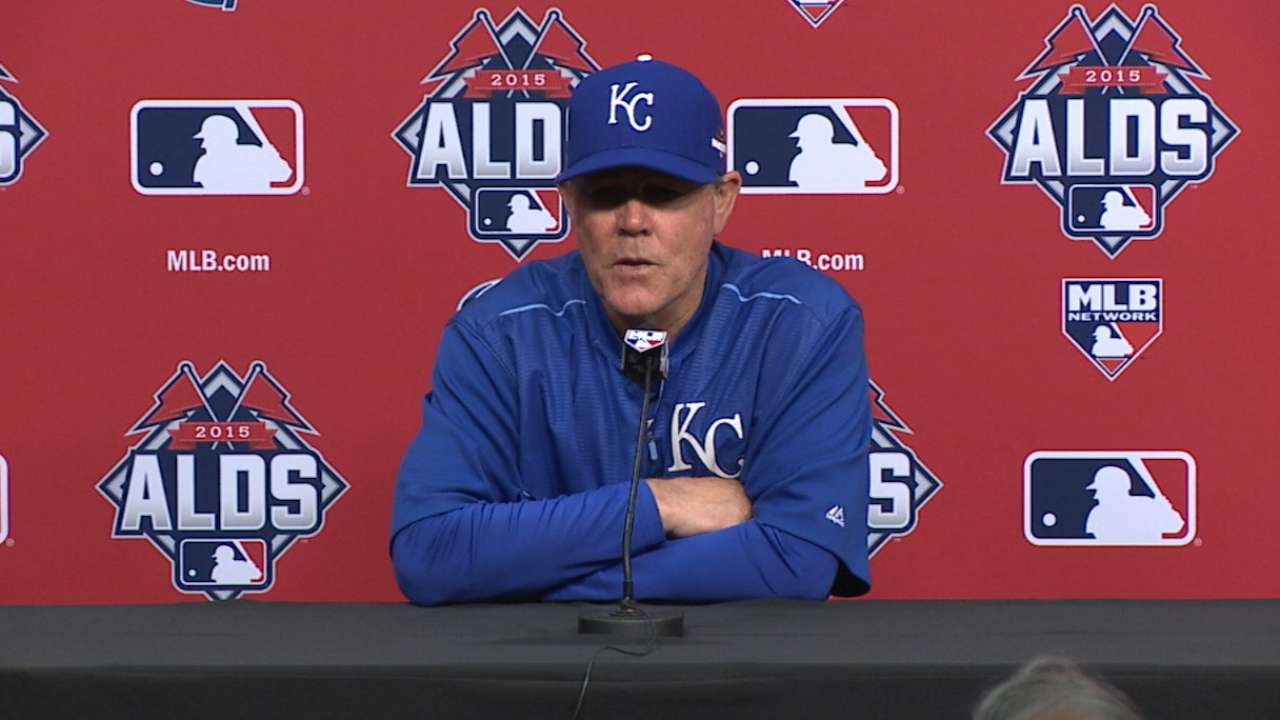 HOUSTON -- Trying to beat Astros left-hander Dallas Keuchel is tough enough no matter where you face him.
But at Minute Maid Park, Keuchel has been flat out dominant this season -- 15-0 with a 1.46 ERA.
The Royals know that all too well. Keuchel silenced them here on June 30 with eight shutout innings in a 4-0 win. He struck out seven, didn't walk a batter, and gave up seven harmless hits.
• Shop for Royals postseason gear
But the Royals are one of the few teams that also kicked Keuchel around a little this season. The Royals battered him for 10 hits and five runs in 6 2/3 innings on July 26 at Kauffman Stadium.
Keuchel remembers both games well, and noted on Saturday that he thought the Royals were far more aggressive early in the count in Kansas City.
Will the Royals use that approach again today when the teams square off in Game 3 of the deadlocked best-of-five American League Division Series at 4 p.m. ET on MLB Network?
The Royals aren't saying. But they will concede one thing: It all comes down to taking advantage of the few mistakes Keuchel might make in a game.
"But you just can't try to do too much," Royals manager Ned Yost said. "He has excellent command. Very rarely does he elevate his pitches and when he does it's for a reason. Nice cutter, nice changeup, nice slider.
"It's just one of those games where you're just going to have to take advantage of those times he does miss a spot, which is very seldom, and try to make something of it."
First baseman Eric Hosmer echoed those sentiments.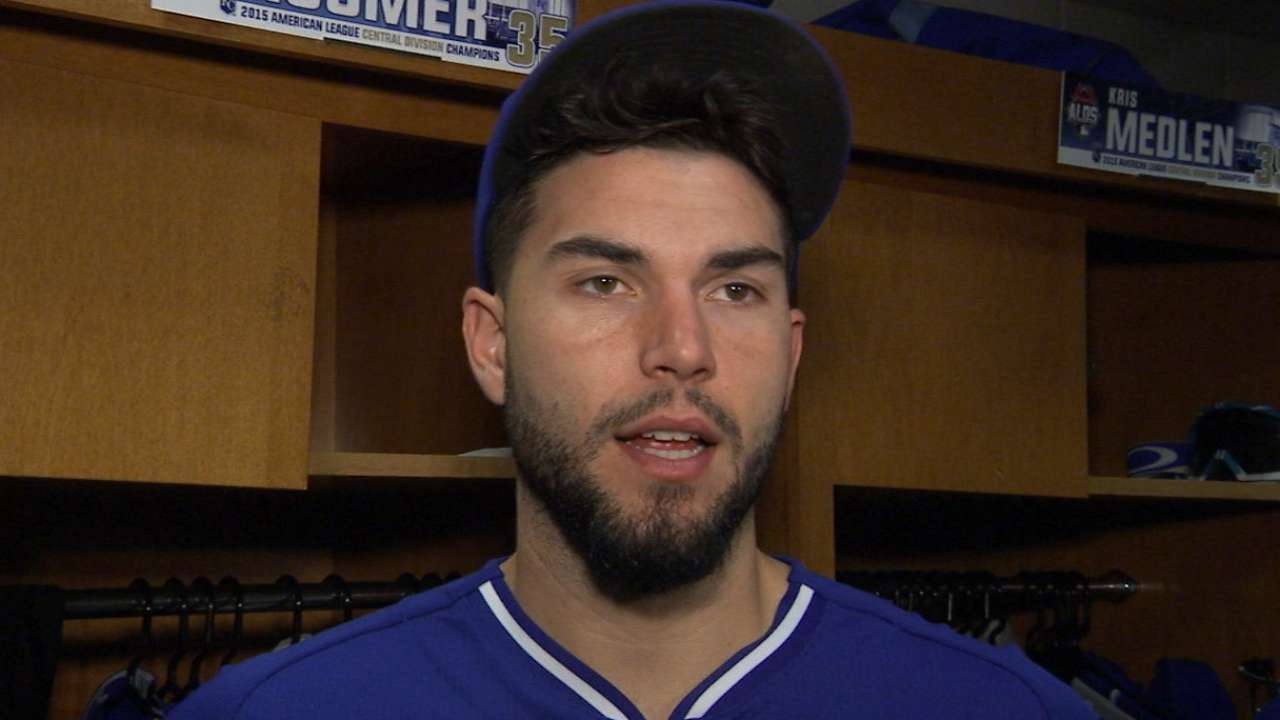 "When you go up against good pitchers like that," Hosmer said, "you do your best to look for mistakes. He's not going to miss much and when he does, you have to take advantage. If you don't it's going to be a long day."
Royals hitters have tremendous respect for Keuchel.
"His pitches have such great movement," third baseman Mike Moustakas said. "And he commands all of them. He's just got great stuff.
"He's a guy who isn't going to give in ever. He gets ahead in the count and makes you chase. But if he gets behind, he just doesn't give you one down the middle. So you got to fight with each pitch."
Not that the Royals are intimidated by Keuchel.
"I think we're up for the challenge," Moustakas said.
And asked if the Royals really care sometimes who is on the mound for the other team, Hosmer laughed and said, "Probably not. We tend to hit really good pitchers well. But it's still going to be a big challenge for us."
As for Keuchel's dominance at Minute Maid Park -- a hitter's park -- the Royals just shrugged their shoulders.
"He's just good," Yost said. "He just pitches good here and sometimes there's no reason for it."
Jeffrey Flanagan is a reporter for MLB.com. Follow him on Twitter at @FlannyMLB. This story was not subject to the approval of Major League Baseball or its clubs.