Deck stacked: Ace Arrieta to start at Wrigley
With NLDS tied, 1-1, dominant righty looks to continue historic surge and give Cubs upper hand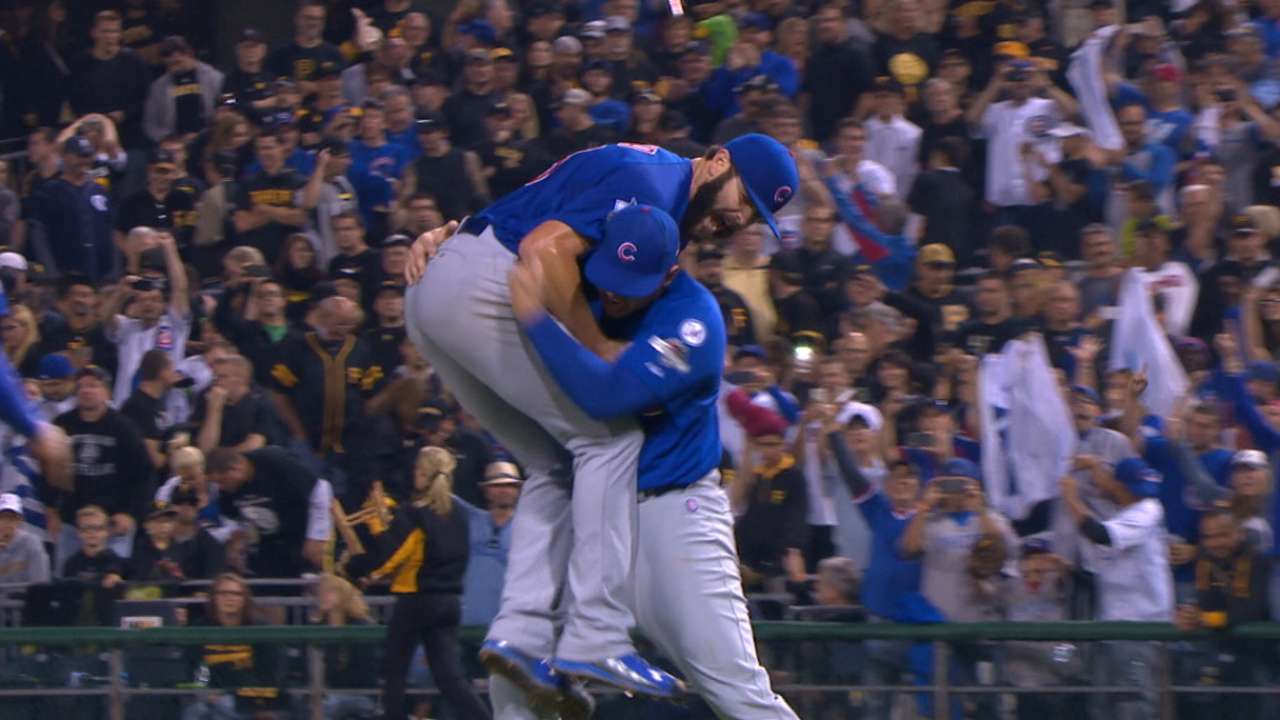 ST. LOUIS -- Jake Arrieta reprised the role of Madison Bumgarner on Wednesday night, almost single-handedly willing the Cubs to a National League Wild Card Game win in Pittsburgh the way Bumgarner did for the Giants a year ago.
What followed for Bumgarner was an unprecedented run through October and a legendary push to the World Series. Arrieta's first encore will come on Monday at Wrigley Field, where he will start Game 3 of the NL Division Series against the Cardinals -- with the series tied, 1-1, after the Cubs won Game 2, 6-3, on Saturday.
The game will be played at 6 p.m. ET on TBS if both the Royals-Astros and Jays-Rangers series are still being played. If one of those series is over, then the Cardinals and Cubs will play at 4:30.
"We've still got to get two more, so we'll go home and take care of business," Cubs right-hander and Game 2 starter Kyle Hendricks said. "We've got Jake on the mound, the best pitcher on the planet, so we definitely like our odds."
Arrieta made a historic run through the second half of the season, going 12-1 with a 0.75 ERA in 15 starts. Then came the first postseason start of his career, an 11-strikeout, five-hit shutout in front of a raucous road crowd.
Now, he's preparing to take the mound for the first postseason game at Wrigley Field since Oct. 2, 2008 -- something he helped make possible by leading the Cubs to a 4-0 win over the Pirates at PNC Park.
• Shop for Cubs postseason gear
"I'm really pleased they're going to be able to go home and have our fans watch a playoff game at Wrigley Field," Cubs manager Joe Maddon said. "That was one of my first thoughts after we beat Pittsburgh."
Arrieta's start comes at a critical juncture for the Cubs. Following a split of the first two games, the winner of Division Series Game 3 has won 25 of 32 series in the Wild Card era.
With the series heading back to the North Side, Arrieta can dramatically swing the momentum in the Cubs' favor.
"Getting Jake pitching the next game is kind of a good thought for us, obviously," Maddon said. "He's been pitching -- how can I even say? You've all been watching. He's been spectacular."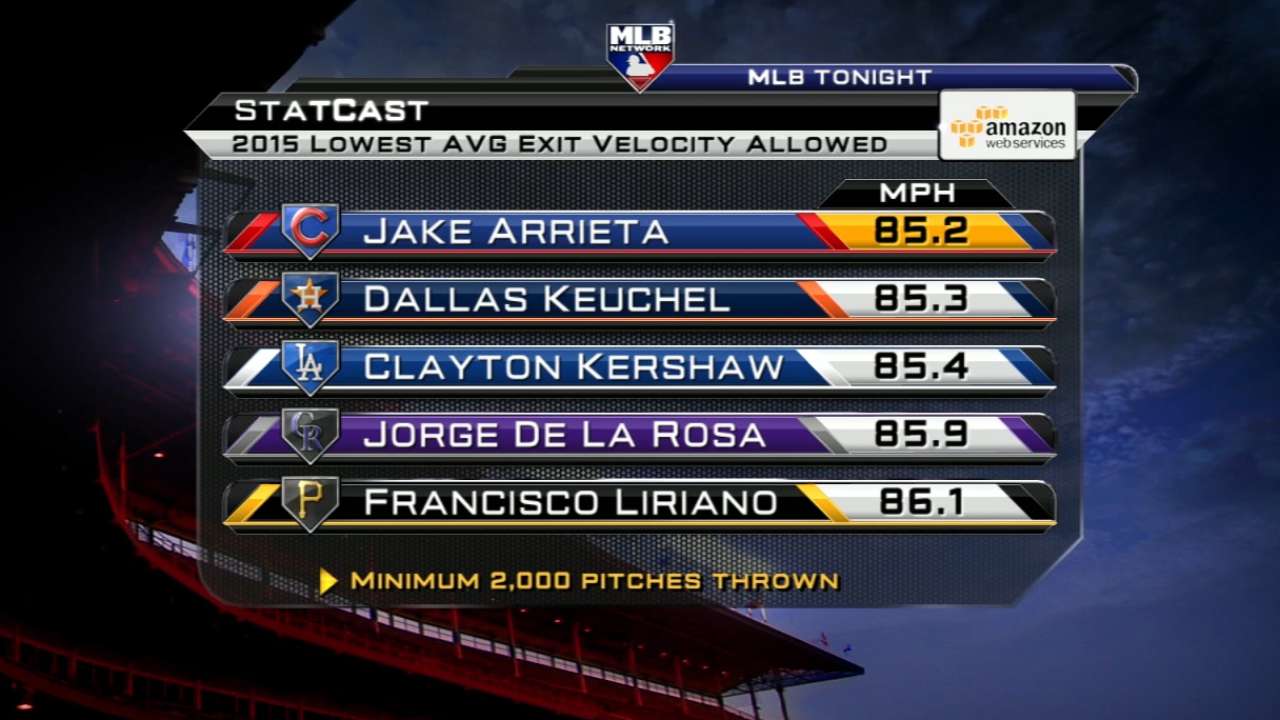 There's no one the Cubs would rather have on the mound for such an important moment. Consider this: As untouchable as Bumgarner was in seven unforgettable appearances last October, Arrieta has been even more dominant over his last 21 starts.
Bumgarner, 2014 postseason: seven games, 4-1 record, one save, 1.03 ERA, 45 strikeouts in 52 2/3 innings.
Arrieta, June 21-Oct. 7: 21 games, 17-1 record, 0.81 ERA, 158 strikeouts in 156 innings.
Even the Cardinals couldn't stand in the way of Arrieta's march toward a potential NL Cy Young Award. He went 2-1 with a 2.42 ERA in four starts against St. Louis this season.
The Cards haven't seen Arrieta in person since July 7, but his unhittable arsenal of pitches -- particularly his cutter -- and his development into a legitimate ace left a strong impression on the Cubs' division rival and NLDS opponent.
"You should be able to get outs with that great stuff," Cardinals veteran right-hander Adam Wainwright said. "He's a tremendous pitcher, though."
Adam Berry is a reporter for MLB.com. Follow him on Twitter at @adamdberry. This story was not subject to the approval of Major League Baseball or its clubs.