MLB.com Columnist
Richard Justice
Blue Jays have attitude, grit to come back in ALDS
Club has proven resilient when it counts down stretch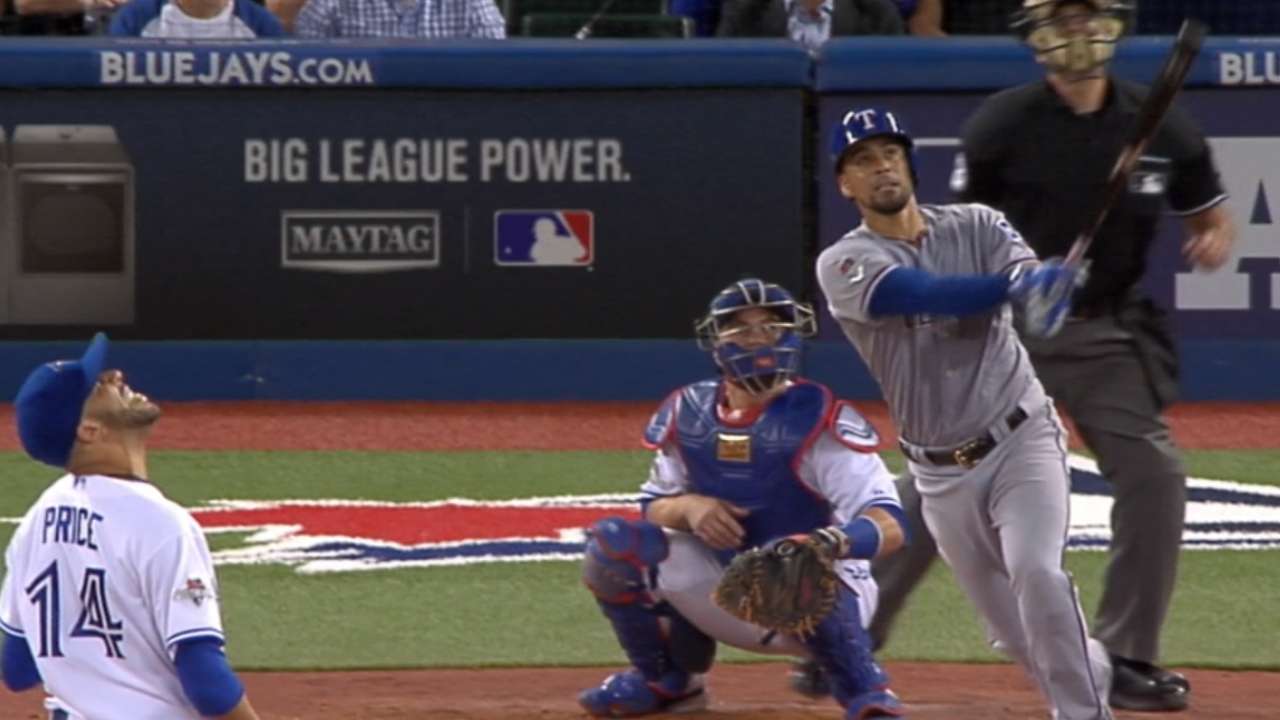 ARLINGTON -- The Blue Jays had the best record in baseball after July 29, at 43-18. They scored the most runs in the Majors and hit the most home runs. Their rotation had the American League's best ERA at 3.48.
Oh, and the Blue Jays went 18-10 on the road down the stretch as they made up 14 games in the standings -- from eight games out of first place in the AL East to winning by six games.
If that eight-game deficit on July 28 taught the Blue Jays anything, it's that nothing is guaranteed. When they were in fourth place, virtually no one outside their clubhouse gave them a chance of passing three teams and running away with their first division championship in 22 years.
When a team won the way the Blue Jays did over a two-month stretch, it's a reflection of not just talent, but also attitude. They began the season with high hopes, and even when they seemed to be going nowhere, they were going to completely play out the string and see where it got them.
• Shop Blue Jays postseason gear
That's the thing they'll take into Game 3 of an American League Division Series at 8 p.m. ET Sunday at Globe Life Park (FS1/Sportsnet). They trail the best-of-five series two games to none, so they've run out of wiggle room.
History says they're in trouble. Of the previous 29 teams that lost the first two games at home in a best-of-five series, only two of them rallied to win: the 2001 Yankees and '12 Giants.
History also says the Blue Jays have played well down the stretch. They've had winning streaks of 11, six and five games. Throw in a couple of three-game winning streaks, which is all the Blue Jays need at this point.
All that said, they couldn't care less. They've competed against tough odds all season. They intended to keep competing. They're saying all the right things, but their recent history says they will put their actions and their effort behind those words.
"I don't think any of us are ready to go home yet," Blue Jays first baseman Chris Colabello said. "It's still the same series: We have to win three games."
Blue Jays shortstop Troy Tulowitzki added, "Since I've been around, there have been teams I've seen make a run. This will be ours, down, 2-0, and come back and win the series."
The Blue Jays, who scored 127 more runs than any other team in baseball in 2015, batted .171 in Games 1 and 2. In their final 32 at-bats of Friday's 14-inning, 6-4 loss, they got just two singles.
Plenty of those problems are a tribute to the bullpen that Rangers general manager Jon Daniels overhauled at the Trade Deadline. Texas relievers have allowed the Blue Jays one earned run -- and just four hits -- in 11 innings.
"You can't look back at one moment," Colabello said. "It's a collective thing. You have to make your own breaks. The task is to win three games, not two. We still have a chance."
Blue Jays Game 3 starter Marco Estrada was 7-4 with a solid 3.29 ERA on the road this season. One of those road starts was Aug. 27 against the Rangers, when he allowed one earned run in six innings but lost a 4-1 game.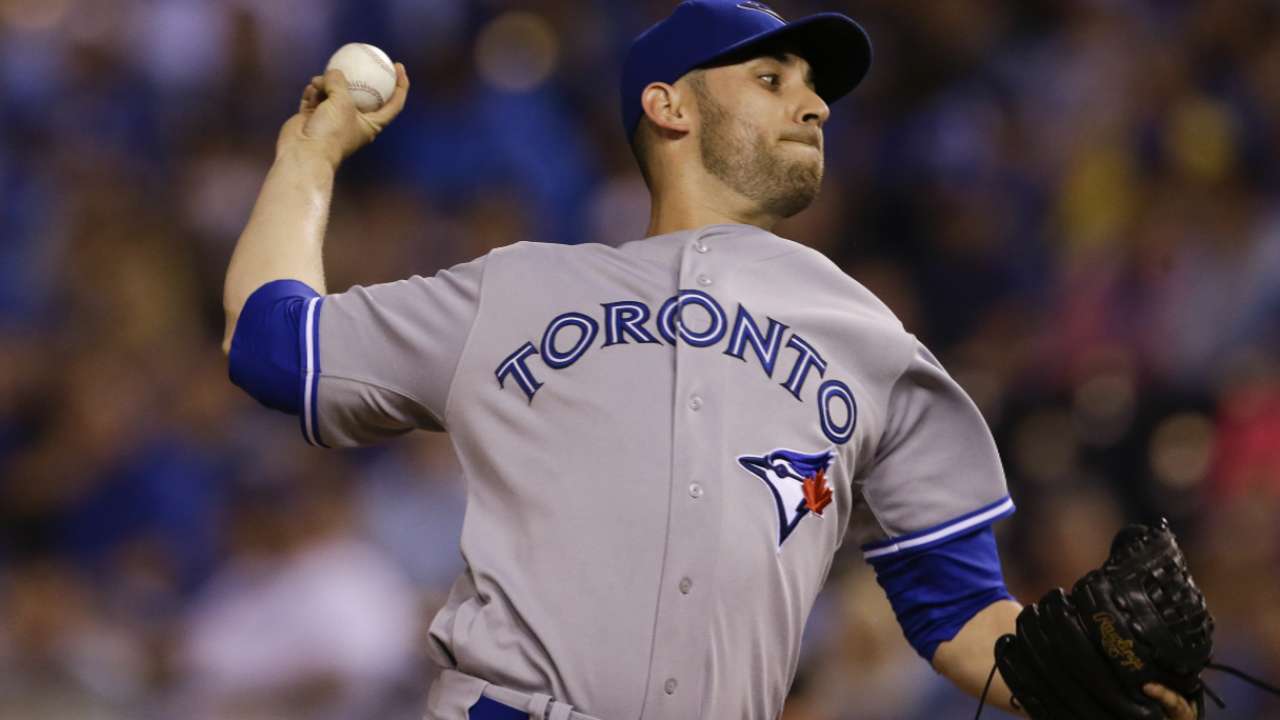 The Blue Jays have to win twice in Arlington to force a deciding Game 5 back home on Wednesday. At the moment, that's the last thing on their mind. They believe that one win -- after two months of winning more than anyone -- would get them back on track.
"I've seen this team the last two months. I'm still pretty confident," Blue Jays reliever LaTroy Hawkins said. "We've got to win. Got to win. Win or go home. Isn't that what the slogan for October is? Win or go home?"
Richard Justice is a columnist for MLB.com. Read his blog, Justice4U. This story was not subject to the approval of Major League Baseball or its clubs.