Dodgers, Mets open series with grand pregame
Fireworks, 4-year-old's first pitch highlight NLDS festivities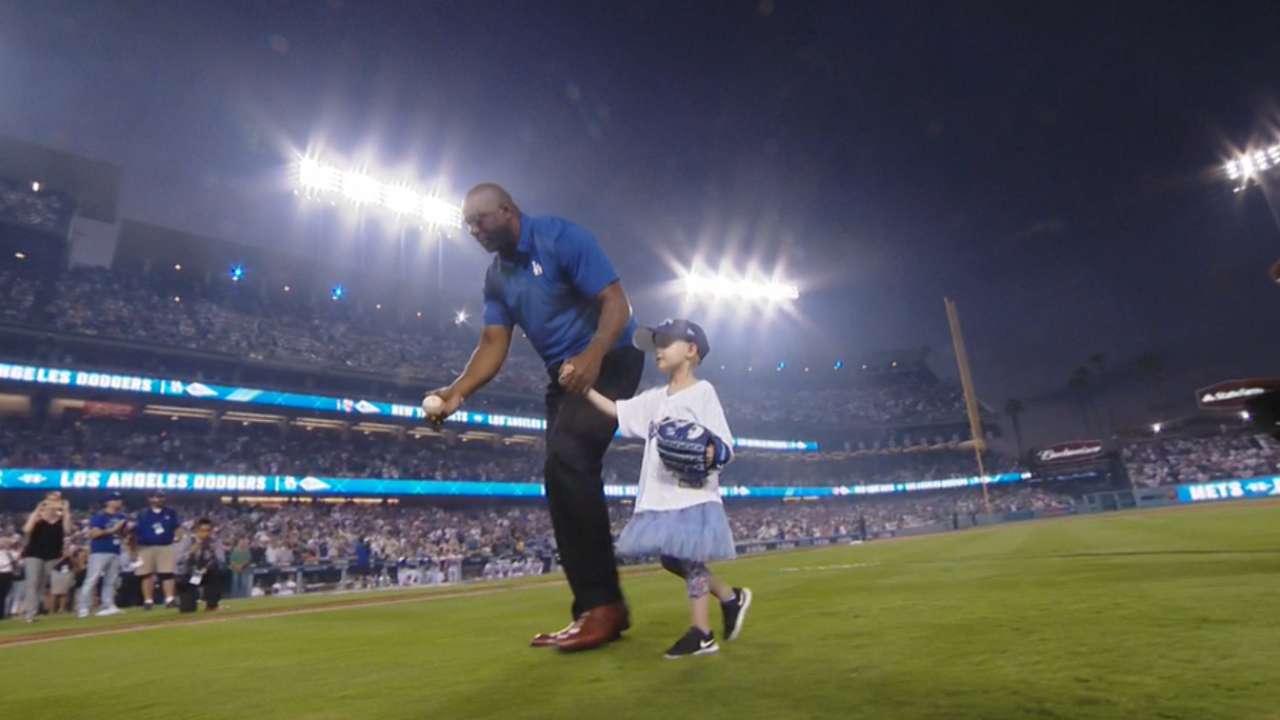 LOS ANGELES -- The 2015 National League Division Series between the Dodgers and Mets kicked off Friday with multiple rounds of pregame fireworks at Dodger Stadium, the national anthem performed by Grammy-winning group All-4-One and a ceremonial first pitch thrown out by 4-year-old cancer survivor Ella Mason Annear -- who was escorted to the field by Magic Johnson.
Before the first pitch of the Mets' 3-1 win over the Dodgers, players lined up along the two foul lines, and the rosters, coaches and staffs were announced. The Game 1 starting lineups came last, as the players jogged out of their dugouts.
About an hour earlier, the Dodger Stadium video boards played an oral history of the 1988 National League Championship Series between the two teams, in which the Dodgers memorably upset the favored Mets in seven games en route to winning the World Series.
Game 1 of this year's NLDS falls exactly 17 years after one of the pivotal moments in the '88 NLCS -- Dodgers catcher Mike Scioscia's game-tying, two-run homer off Mets ace Dwight Gooden in the ninth inning of Game 4.
David Adler is an associate reporter for MLB.com. Follow him on Twitter @_dadler. This story was not subject to the approval of Major League Baseball or its clubs.