Oct. 9 John Lackey postgame interview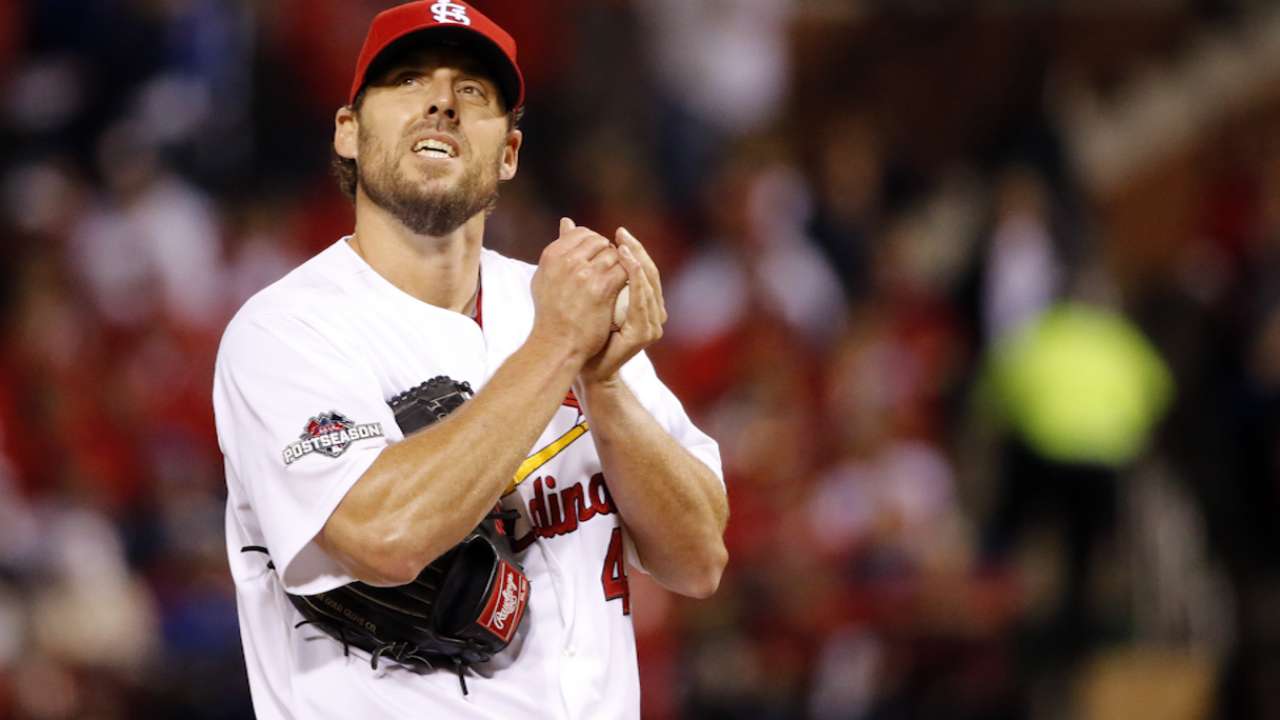 Q. John, you've been out there in October more than just about any pitcher in the game. What do these games this time of year mean to you? What about them makes them special and what about them do you think brings out the best in you?
JOHN LACKEY: What makes them special? Playoffs, man, this is what you play for. I've been playing awhile, and this is pretty much the only reason I'm still going.

I'm trying to win rings and trying to be part of something special as a team.

Q. John, how much does your past success in October, how much can that translate over into a situation like tonight?
JOHN LACKEY: As far as like performance, during the game, I don't think it has a whole lot to do with it; you still gotta prepare, still gotta do it again, but as far as, like, the pregame stuff and the stuff around the game, I knew what to expect there, and those kind of distractions probably don't affect me like somebody that's new this time of year.

Q. John, I think you threw the highest percentage of fastballs tonight that you had in any start all year. Was there some reason for that?
JOHN LACKEY: Because it worked, mostly. (Chuckles.) Honestly, yeah, I mean we had a plan going in for sure. They're an aggressive team, and I knew they would be swinging. I don't have a whole lot of tricks for them. We're in the same division, and I've been doing this a long time, so you just gotta try to locate and try to execute.

Q. John, you've had some very good postseason starts in the past. Was that as dominant a postseason outing as you can remember in your career?
JOHN LACKEY: Tonight was special for sure, yeah, I felt pretty good tonight. Honestly, the atmosphere was outstanding tonight; the crowd was really into it. I knew I was going to have to pitch well because Lester threw the ball outstanding. He was really tough on our guys and did his thing as well, so it was tough, but just a really, really fun game. It was a great atmosphere and fun to be a part of.

Q. John, 86 pitches tonight, were you still real fresh when you left, and do you feel like you could have gone on indefinitely?
JOHN LACKEY: I don't know -- indefinitely, no --

Q. For the game.
JOHN LACKEY: (Chuckles.) Yeah. We got those guys down there -- we got some quality arms 8, 9-inning kind of guys, and we had a left-hander coming up, and that's what the manager wanted to do right there, so I was -- didn't really say much about it. We just gotta win the game at this point in the season. It's not about who gets it or how it gets done, just win the game.

Q. You've watched so many young kids come up and contribute to your team's success this year. Did it seem kind of fitting that Pham and Piscotty were among those?
JOHN LACKEY: That was fun. The place was going nuts. Those guys can hit. It's kind of been our whole season. We've had to have contributions from young guys because we have had some of our veteran guys hurt, and for them to get involved in this first game like that, it was fun to see and fun to see the -- as you get older as a player, it's fun to see younger guys experiencing things for the first time. That was a lot of fun.

Q. John, seems like the Cardinals, I mean in this position a lot, and good place to go if you want to get rings. Any feeling going up against a team in the Cubs that was here for the first time of we need to kind of stake -- show 'em that we're still the team on top?
JOHN LACKEY: Not really, because I knew who was pitching for them. It wasn't his first day. He was ready to go. I knew it was going to be a challenge, and they're just -- really, I don't -- I mean they're young, but they're talented. Talent can take you a lot of places; I don't care how old you are.