3 keys to KC taking ALDS lead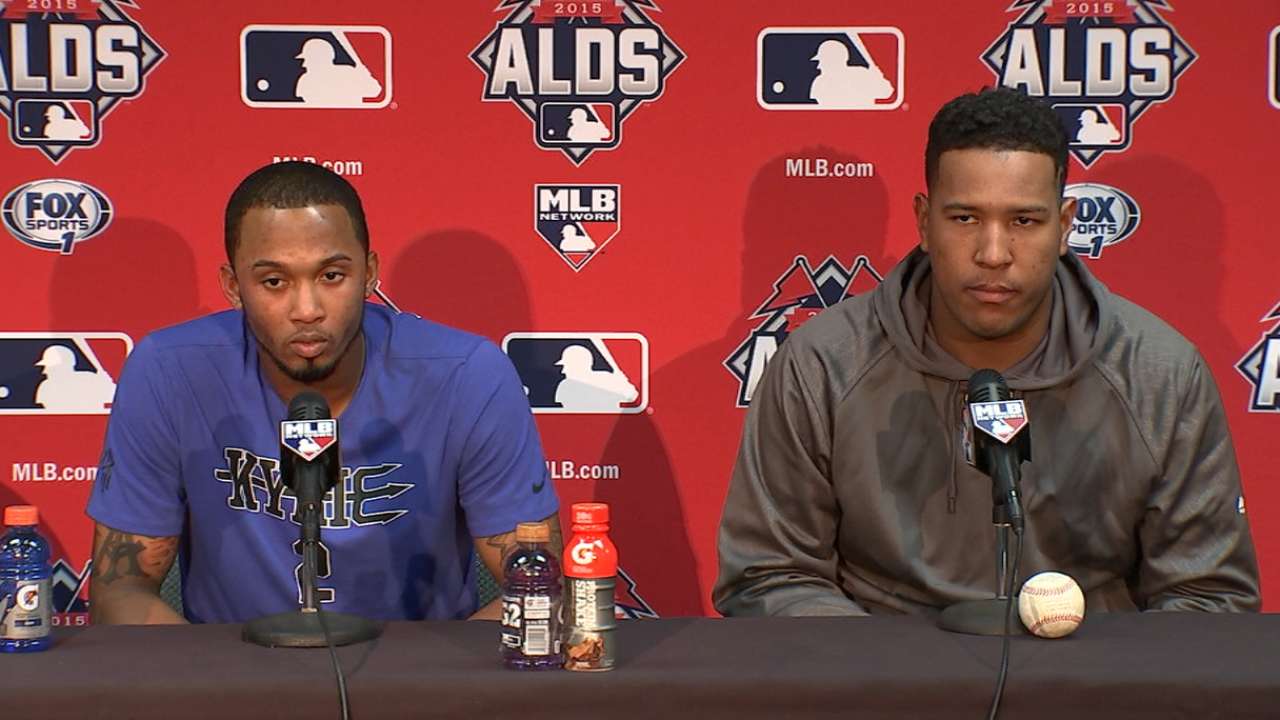 KANSAS CITY -- The Royals scratched and clawed and fought their way back to a 5-4 win on Friday to even the American League Division Series with the Astros at 1-1 going into today's Game 3, at 4 p.m. ET on MLB Network at Minute Maid Park.
So now, what has to happen for Kansas City to grab a 2-1 series lead?
• Shop for Royals postseason gear
Here are three keys to the Royals taking that next step.
1. Maintain solid hitting approach
Manager Ned Yost said before Friday's game that he didn't think it was necessary for his batters to change their approach at the plate, even though they struggled in Thursday's series-opening loss. But on Friday, the Royals seemed to make a concerted effort to hit the opposite way -- nine of their 11 hits were to the opposite field. Kansas City also seemed to be more selective against Houston left-hander Scott Kazmir, and it seemed to work -- it chased him in the sixth. The Royals certainly will have to be that selective and opposite-way conscious against Astros Game 3 starter Dallas Keuchel, who is 15-0 at Minute Maid Park.
Yost pointed to the two biggest hits on Friday -- Alcides Escobar's triple and Ben Zobrist's game-winning RBI single.
"To come back with Esky's big triple, the opposite way, and then Ben Zobrist driving the ball the opposite way for the game winner," Yost said, "that was key."
2. Stay the course to change course
Right-hander Edinson Volquez, today's starter, has pitched twice before in the postseason -- once for the Reds and once for the Pirates. Neither start was successful; he has a 12.15 postseason ERA. But Volquez had a terrific regular season, leading Kansas City in innings (200 1/3) and quality starts (19), going 13-9 with a 3.55 ERA. He needs to transport his regular-season success to the postseason.
3. Stay calm
The Royals appeared a little tight and off their game in the series opener, and they looked the same in Game 2 until they tied the score at 4. That's when they seemed to relax and gain confidence. It sounds simple, but it will be interesting to see if they come out in that relaxed and confident state today.
Jeffrey Flanagan is a reporter for MLB.com. Follow him on Twitter at @FlannyMLB. This story was not subject to the approval of Major League Baseball or its clubs.