Benches clear, but reason remains unclear
Blue Jays' Donaldson exchanges words with Texas reliever Kela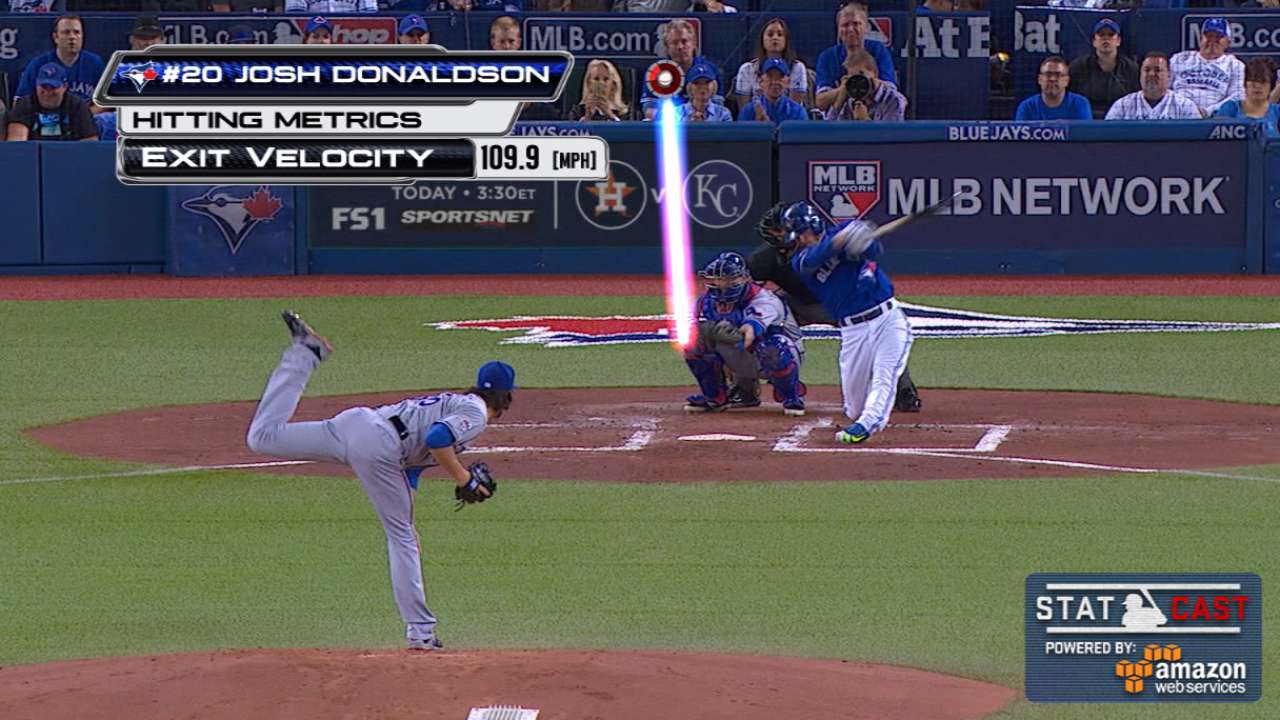 TORONTO -- Tensions were running high when the Blue Jays and Rangers got into a benches-clearing altercation in Game 2 of the American League Division Series, but even after the final outcome was decided, the exact nature of the dispute remained unclear.
The incident happened seconds after Josh Donaldson barely missed a walk-off home run in the bottom of the 13th inning of an eventual 6-4 Rangers win. His shot down the left-field line went foul, and Toronto did not score again.
• Shop for Blue Jays postseason gear
Donaldson watched the ball twist foul from the batter's box and then he looked at Rangers right-hander Keone Kela, who had taken a couple of steps toward the plate. The two exchanged words and, as the intensity picked up, the dugouts emptied.
• Shop for Rangers postseason gear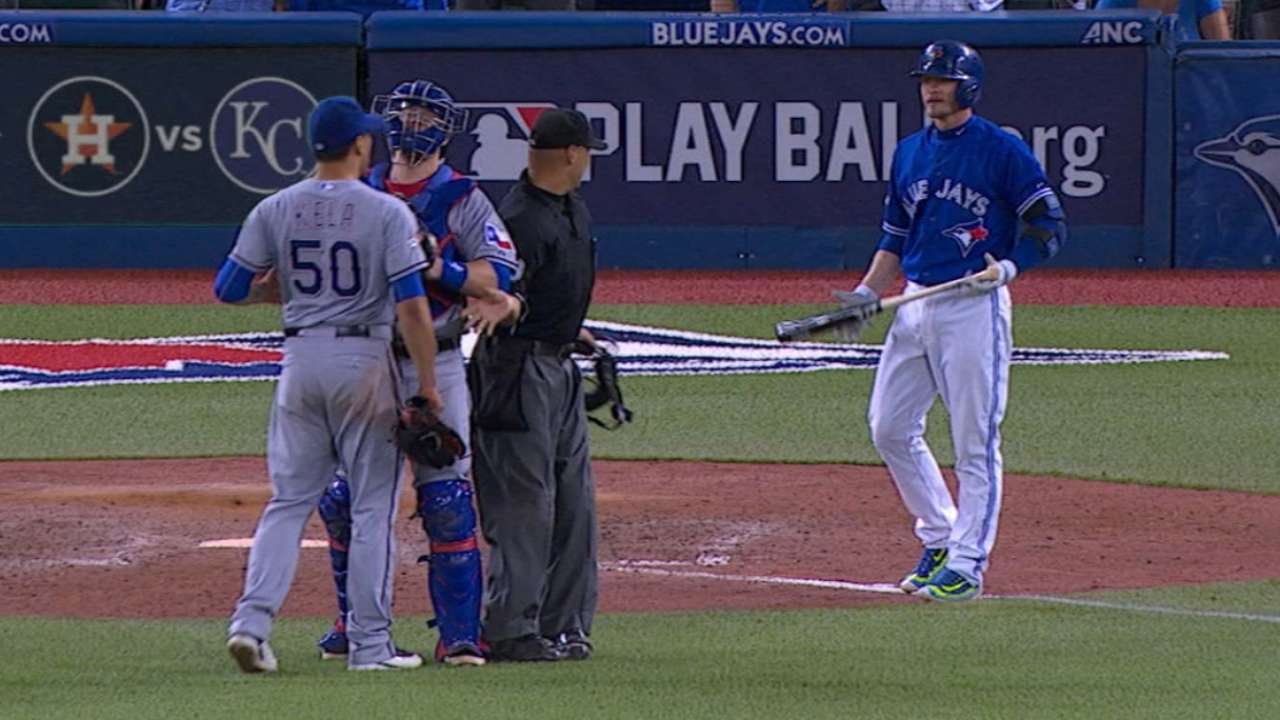 "We made eye contact and exchanged a few words," Donaldson said after the game. "He didn't back down and I didn't back down."
There was speculation after the game that Donaldson was upset because Kela, who didn't speak to the media, attempted to make a quick pitch before he was ready in the box. Toronto's star third baseman sidestepped that question in his postgame scrum and instead said it "was a couple of things, but I'll leave it at that."
The on-field altercation didn't last very long, but more words were exchanged when Donaldson was running off the field following his at-bat. Jose Bautista also got into it with Kela with some choice words after he drew a two-out walk later in the inning.
Rangers first baseman Mike Napoli appeared to be playing peacemaker during the entire situation. He had a lengthy conversation with Bautista at first base and there were not any more incidents in the game and no one was ejected.
"It's the heat of the battle," Napoli said. "Both sides trying to win a game."
Bautista wasn't involved in the initial dispute, but he didn't hesitate to insert himself into the conversation Donaldson was having with Kela. Bautista stepped between the two and shouted at the mound seconds before the dugouts cleared.
"After he's coming after Josh, I'm not going to let Josh stand out there with nine other guys on the other team, defenseless," Bautista said. "You can ask him what he did. I think he's a grown man. He can man up."
Gregor Chisholm is a reporter for MLB.com. Read his blog, North of the Border, follow him on Twitter @gregorMLB and Facebook, and listen to his podcast. This story was not subject to the approval of Major League Baseball or its clubs.