Cecil tears left calf in loss to Rangers
Loup set to step into left-handed setup role for Blue Jays
TORONTO -- The Blue Jays will have to continue on their playoff journey without the services of Brett Cecil.
The lefty reliever suffered a "significant tear" of his left calf muscle in a rundown during Friday's 6-4 loss to the Rangers in Game 2 of the American League Division Series, according to manager John Gibbons.
"So, that's not very good," Gibbons said.
The injury occurred at the end of the eighth inning when Cecil picked off Mike Napoli. He had Napoli hung up in a rundown between first and second. The two got tangled up as Cecil made the tag and needed to be helped off the field.
Losing Cecil is a big blow to the Blue Jays' bullpen. The 29-year-old has flourished in a setup role this season, providing middle- and late-inning stability that will be hard to replace going forward. He hasn't allowed an earned run over 39 appearances (including two in the postseason), dating back to June 21.
For now, it looks like Cecil's role will fall to Aaron Loup, the team's only other lefty reliever. Loup pitched two-thirds of an inning in Game 2. After struggling through most of the season, Loup was optioned to Triple-A Buffalo in early August to get more work. He returned to the team when the rosters expanded in September, and has since proven to be an effective lefty specialist, throwing 6 2/3 scoreless innings across 13 appearances, including Friday.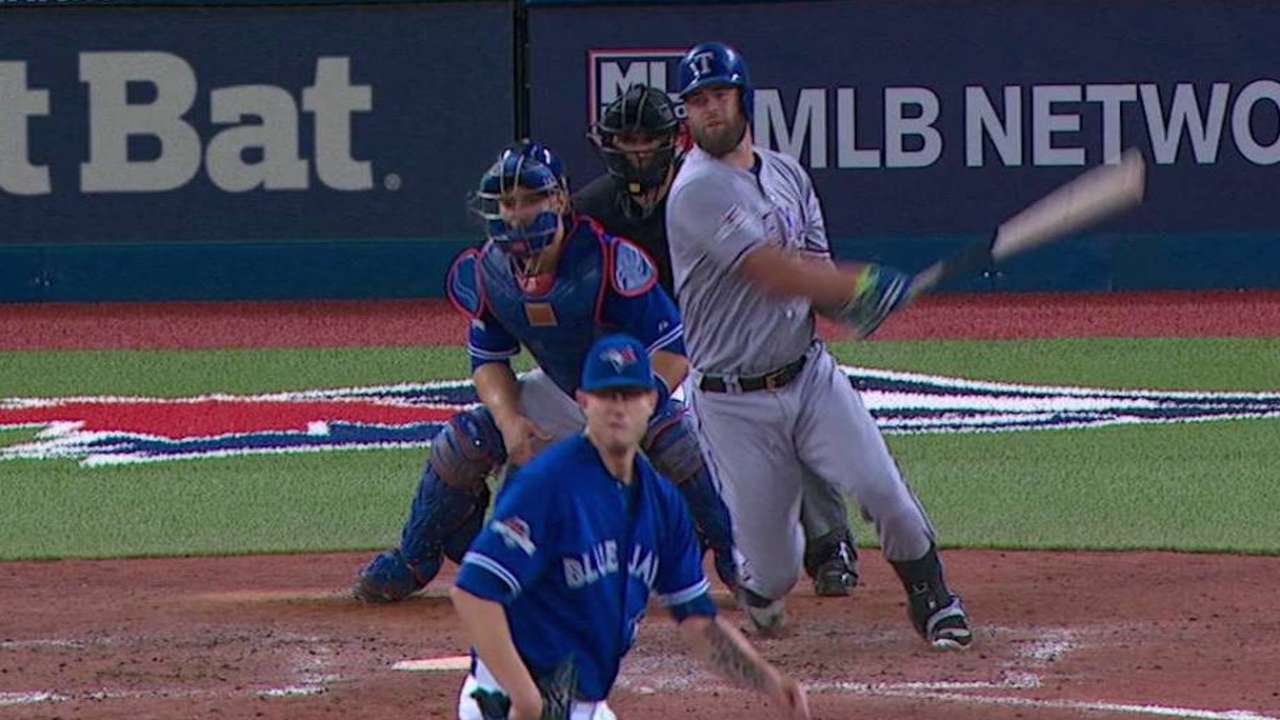 "We've got our back against the wall anyway, but they can run so many good left-handed hitters out there, otherwise you're naked if he doesn't come through for us," said Gibbons. "[Loup] deserves a shot. He's been a big reliever around here for a couple years, this year was kind of an up-and-down year, he kind of got lost in the shuffle, but perfect opportunity to kind of bounce back."
The Blue Jays replaced Cecil on their roster Saturday with rookie Ryan Tepera. The move made Cecil unavailable for a potential appearance in the AL Championship Series, though if he were to heal quickly and the Blue Jays were to go that far, he could theoretically be added to the roster for the World Series.
Jamie Ross is an associate reporter for MLB.com. This story was not subject to the approval of Major League Baseball or its clubs.