Young talent has Yanks inspired about future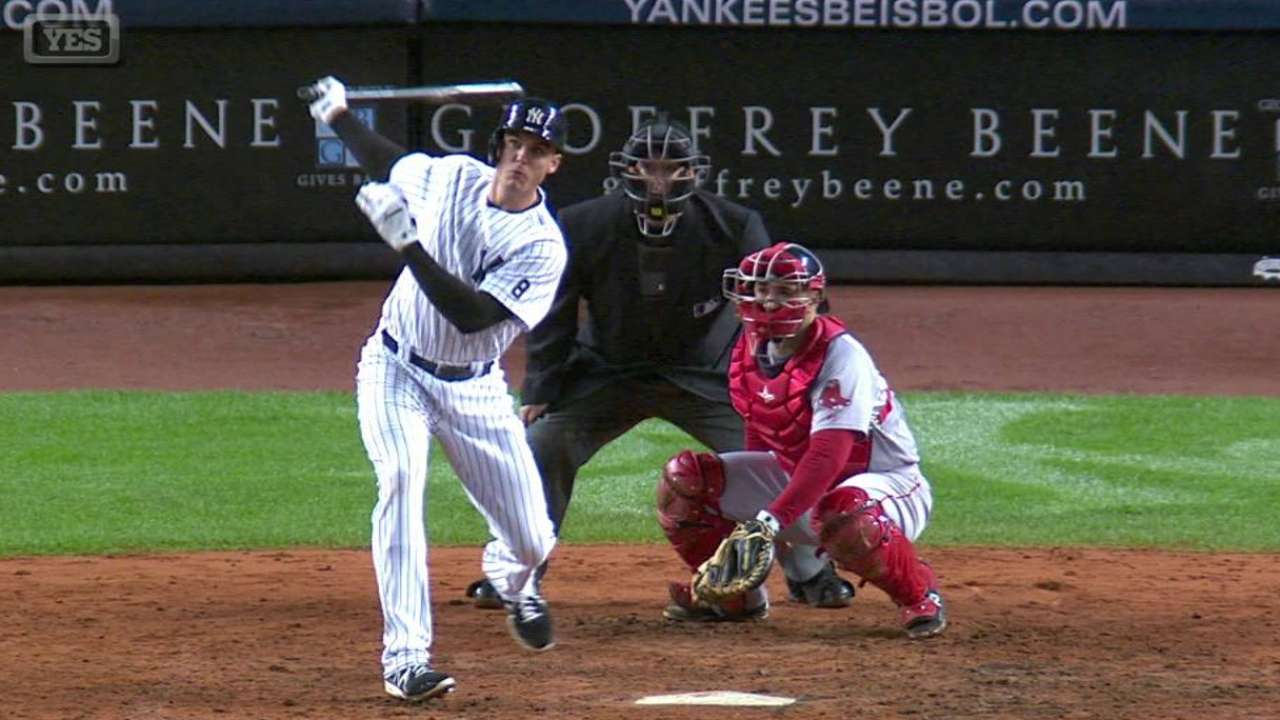 NEW YORK -- Yankee Stadium was mostly quiet on Friday, three days after the Yanks' season came to an abrupt close, as Joe Girardi addressed the media in his final news conference of the year. It was time to close the book on 2015. Thoughts of '16 have already taken over.
"I think the one thing as a club, the one thing you have to make sure that you have is depth," Girardi said.
And as the Yankees head into their offseason with many things on the table to discuss, that is perhaps the one thing they won't need to worry about. With a Major League-high 18 players making their big league debut in 2015 for the Yanks, Girardi has developed a sense of confidence in his youth and in the strength of the club's farm system.
The 18 players debuting in one season is the most in franchise history since 1912, when the Highlanders debuted 21. Girardi is confident that 2016 will be another strong year for upcoming prospects.
"We had a lot of young guys that came up and contributed. Guys that started in Double-A. Luis Severino. Greg Bird. Mason Williams," Girardi said. "And I think there's more kids coming that are going to continue to help and really make an impact here."
One of the names that Girardi brought up was Aaron Judge, deemed the Yankees' No. 1 prospect and MLB's No. 17 overall by MLBPipeline.com. Judge is a 23-year-old outfielder who was invited to Spring Training this year before beginning the season in Double-A Trenton. By June, he was promoted to Triple-A Scranton/Wilkes-Barre, where he hit .224 with eight homers and 28 RBIs.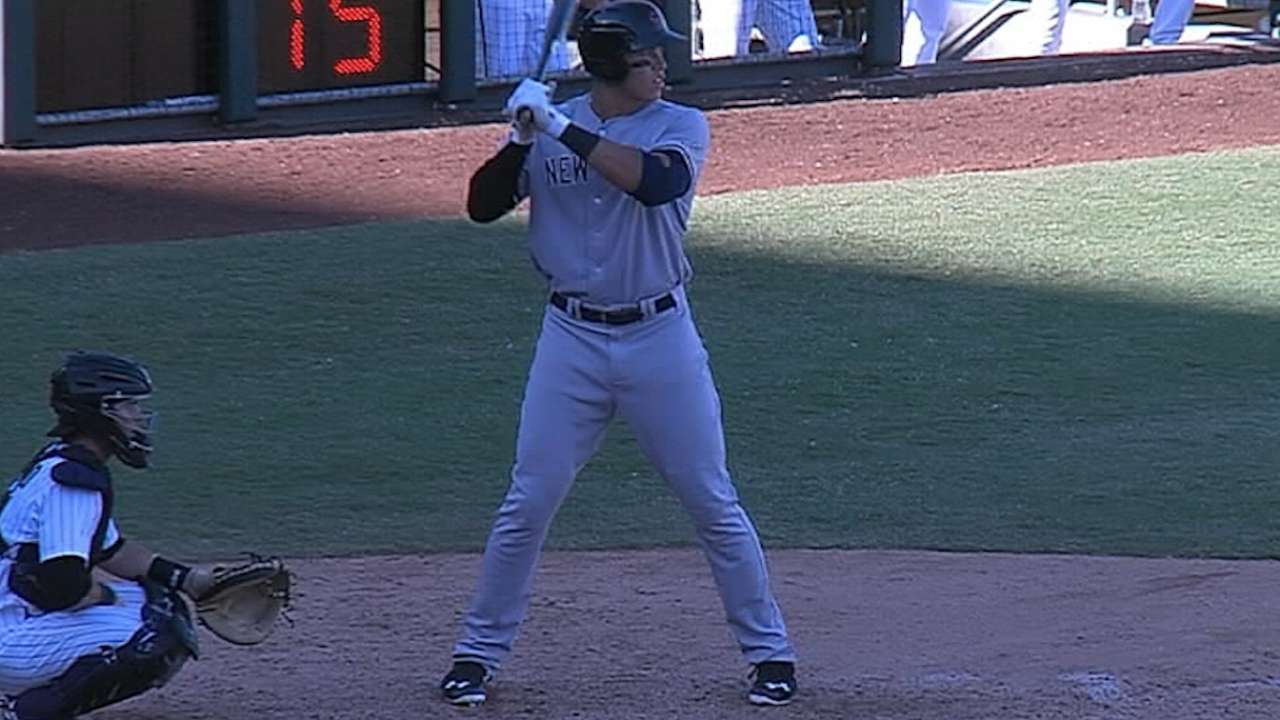 Girardi also mentioned Brady Lail's name. The 22-year-old logged 106 1/3 innings in Double-A Trenton with a 2.45 ERA, before he was promoted to Scranton/Wilkes-Barre in August.
"I look at other players, some of the players who finished in Triple-A -- Aaron Judge, we think is going to make a big impact," Girardi said. "We feel that Gary Sanchez is going to make a big impact after the year that he had and the improvements that he made."
Girardi's confidence is merited. In Severino, Bird and Rob Refsnyder, the club saw a great deal of production from its former Nos. 1, 4 and 6 prospects.
Severino entered the rotation at a pivotal time for the Yankees, who immediately threw him into the mix during a tight battle with the Blue Jays for the AL East title. Refsnyder improved defensively and showed the Yanks that he could be a reliable right-handed bat against lefty pitchers. Four days after Bird made his debut, Mark Teixeira fouled a ball off of his right leg, causing an injury that would end his season, making Bird the everyday first baseman.
"I don't think anyone would have anticipated that Greg Bird would have the impact that he had. I don't." Girardi said. "In the little sample that they had, I'm not so sure that anyone would have thought that Mason Williams or Slade Heathcott would have an impact."
And so Girardi will soon turn his attention toward what's next to come for the Yankees. On Friday, the manager saw a sign that said Spring Training was 122 days away -- a stat he joked he wasn't quite ready for.
But the future of his youth could be bright, and that gives him comfort.
"To me, when there's talent, there's an opportunity that they're going to have an impact for you," Girardi said. "I think there's a number of kids. Sometimes when you have young players that are extremely talented, they get there before you think they're going to get there. And I think that's what happened with them this year."
Grace Raynor is an associate reporter for MLB.com. This story was not subject to the approval of Major League Baseball or its clubs.