Royals have no plans to adjust approach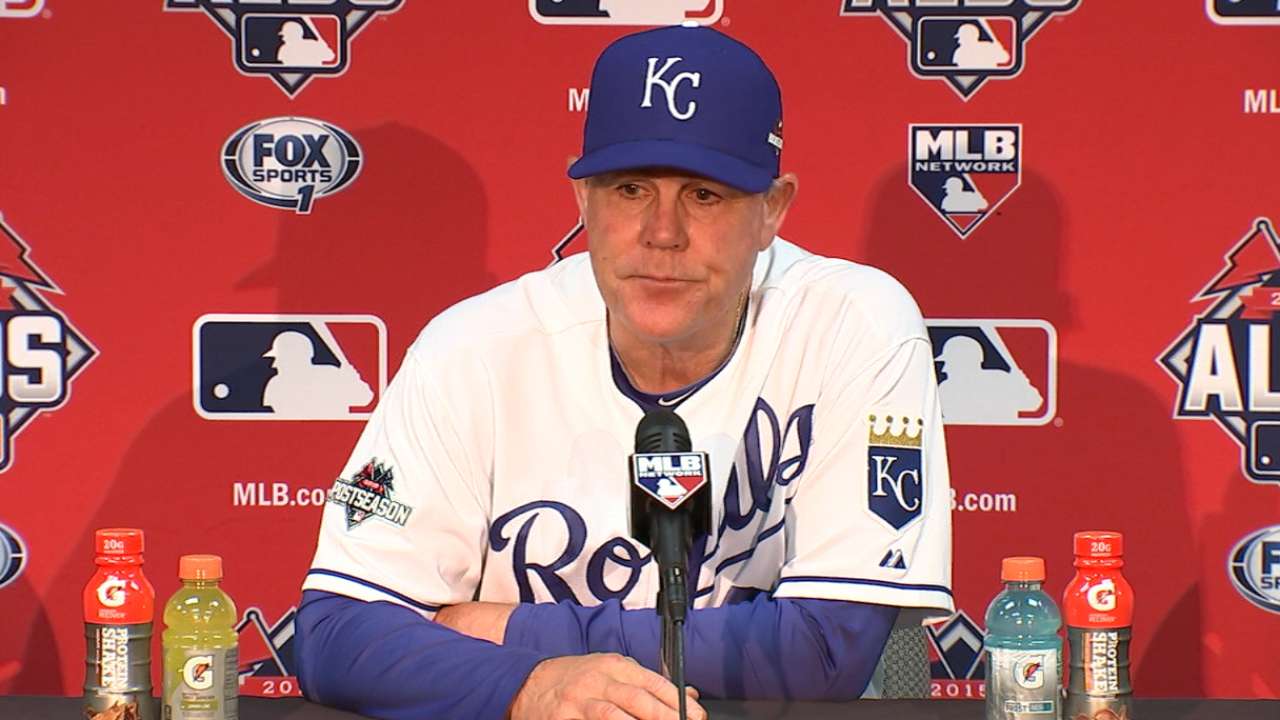 KANSAS CITY -- Despite the success that the shift-happy Astros have had against the Royals in the regular season (four wins in six games) and in Thursday's Game 1 win, manager Ned Yost won't alter his lineup, and his team won't adjust its approach at the plate.
"No, you can't change it," Yost said. "I mean, you can. ... [Mike Moustakas] has done a good job this year of adjusting his style, you know? But more than anything else in these games, you can't try to do more than you're capable of doing, all right? You can't go up there trying to hit homers.
• Shop for Royals postseason gear
"You look at [Jose] Altuve last night in the second inning. They got a runner on second base and [Yordano] Ventura throws him a really good fastball up out over the plate, and boom, he just hits a line drive to right field.
"That's what you need to do. You need to understand what the situation is: What do I need to do to try to make this thing work? And go up and not try to do too much in these situations and just get runners on and get runners in."
Bringing some club to the clubhouse: Many teams have begun augmenting their postgame celebrations with fog or smoke machines, and disco lights. The Royals began adhering to the tradition in 2013, when James Shields introduced it.
"We've got the smoke machine going, music's blaring, and everybody's dancing up and down and throwing water on each other," Yost said. "It's kind of fun. Shields brought that in a couple years ago, and ... I don't know if it came from [Joe] Maddon, when he was [with the Rays]. I know the Cubs are doing the same thing now.
"But it's fun to celebrate. It's hard to win at the this level, it really is. So when you can accomplish that, it's fun to celebrate it for a little while. And our celebrations don't go on long. They last probably five minutes, seven minutes. It's not like disco dancing for a half-hour in there after the game."
Jeffrey Flanagan is a reporter for MLB.com. Follow him on Twitter at @FlannyMLB. This story was not subject to the approval of Major League Baseball or its clubs.