Tulo dazzles with spinning play up the middle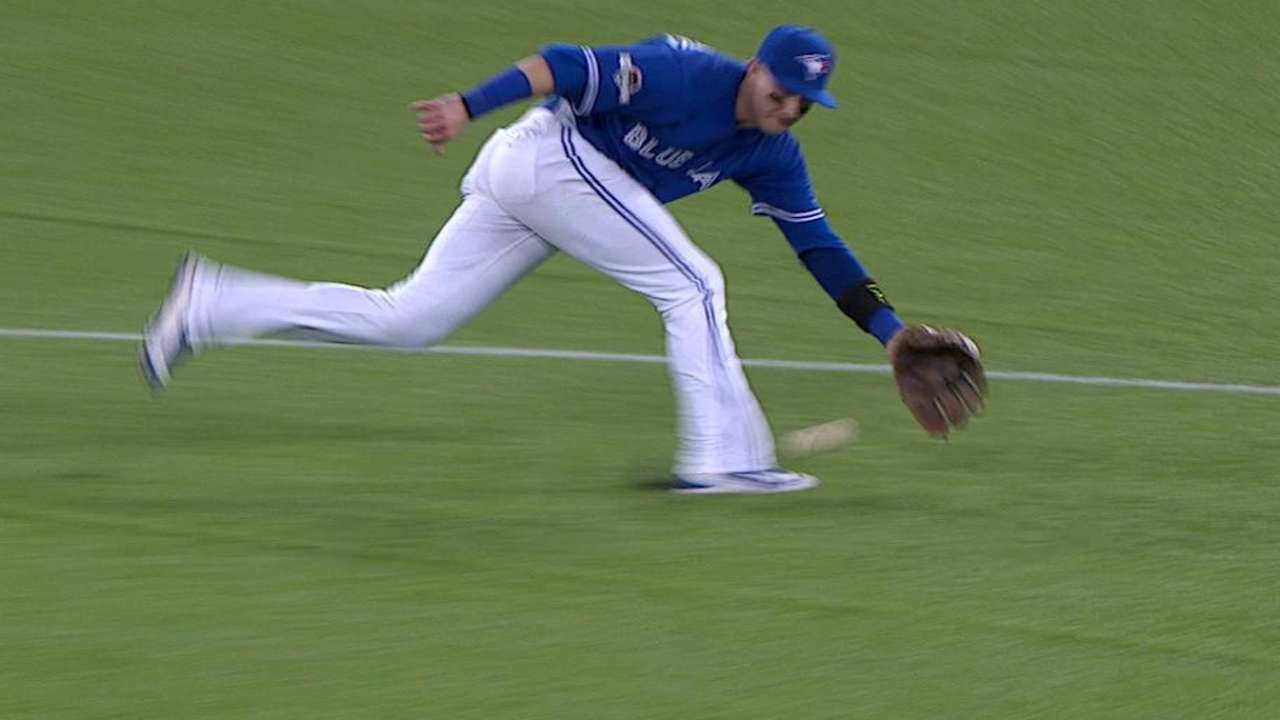 TORONTO -- Troy Tulowitzki demonstrated why he was among the Blue Jays' prized acquisitions at the Trade Deadline during Friday's 6-4 loss at Rogers Centre.
The All-Star shortstop showed off his range in the fifth inning of Game 2 of the American League Division Series against the Rangers, robbing Delino DeShields off a base hit with an impressive grab up the middle and an even better turn-and-throw to first base.
With two outs and nobody on in a 3-3 game, Blue Jays starter Marcus Stroman was an out away from his third straight perfect inning when DeShields sent what appeared to be a sure single up the middle.
But, ranging to his left, Tulowitzki made the improbable play and fired a strike to Chris Colabello at first base to end the inning and extend Stroman's streak of retired batters to 12.
Jamie Ross is an associate reporter for MLB.com. This story was not subject to the approval of Major League Baseball or its clubs.