Beltre unsure if he will play in Game 3
Third baseman tries to join Game 2 win, but back injury prevents return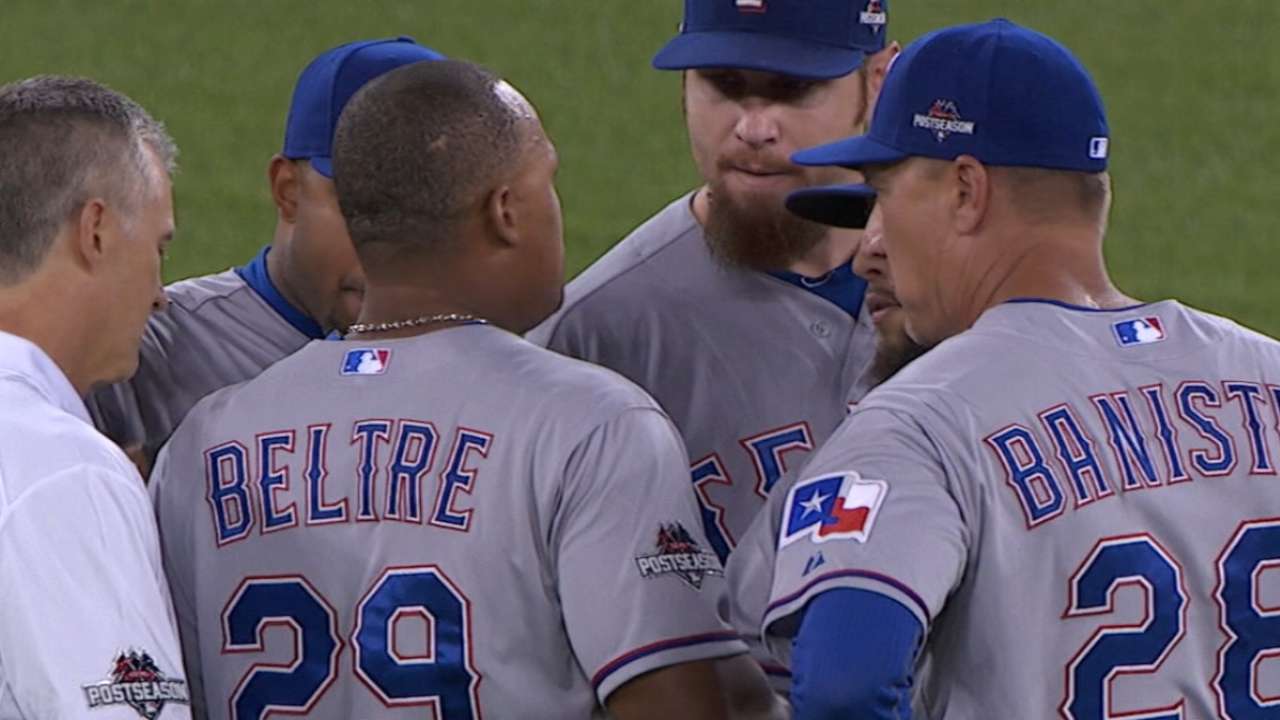 TORONTO -- Rangers injured third baseman Adrian Beltre tried to get into the game on Friday even though he didn't start because of a strained lower back.
"I grabbed a bat and went to the tee to get loose," Beltre said after the Rangers' 6-4 victory in 14 innings over the Blue Jays. The win gave Texas a 2-0 lead in the best-of-five American League Division Series.
Manager Jeff Banister stayed hopeful as Beltre made the attempt.
"You know what, he was moving around, had a bat in his hand and he was itching," Banister said. "I do know that. Look, I never put anything past Beltre, what he's capable of doing."
In the end, Beltre didn't play. He strained his back trying to break up a double play in Game 1 on Thursday and had to leave after three innings. He had an anti-inflammatory injection Thursday and the Rangers are waiting to see if it will help.
Banister never seriously considered using him on Friday and Beltre is not sure he'll be ready for Game 3 on Sunday either.
"I don't know," Beltre said. "I can't answer that question. I'd be lying to say yes or to say no. Today, it was almost like yesterday. It got a little bit better as the game went on, but I can't say I'm going to play on Sunday."
He did a good job as a coach on Friday, helping Hanser Alberto get through the afternoon, especially on defense.
"I'm trying to help him a little bit," Beltre said. "Third base is not his position. He told me he was going to be looking at me in the dugout to tell him how to play. I just tried to help him out."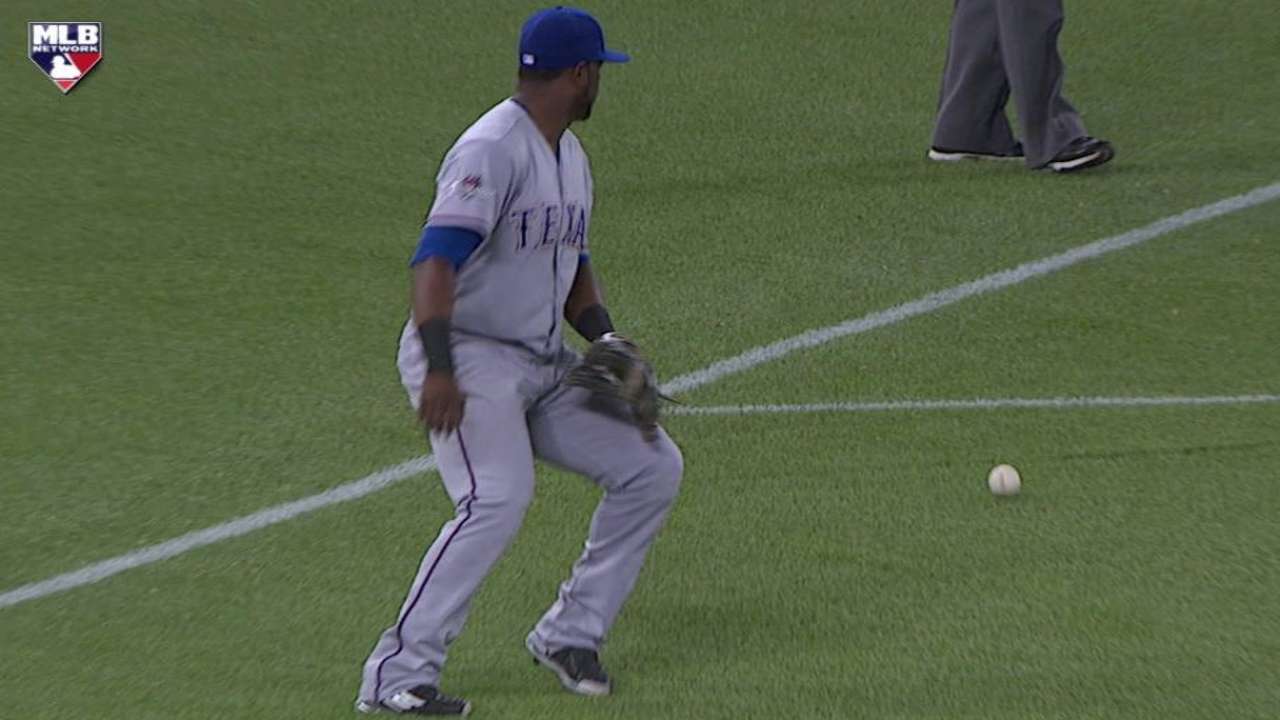 Alberto did have one error in the second inning that started a two-run rally for the Blue Jays. But the Rangers survived that and Alberto handled himself defensively the rest of the game.
"It's the game," Beltre said. "It happens. After that, he was fine. It was a little miscue. But that was it. After that, he made great plays and had a terrific at-bat in the last inning and won the game for us."
This is only the third time this season Alberto had started at third base. He needed all the help he could get. He may need more on Sunday.
"The good thing is he said, 'Hey, be you,'" Alberto said. "'Play like your game, play like you've been doing playing and just forget about the situation, forget what happened and just go play the game like you've been doing.'"
T.R. Sullivan is a reporter for MLB.com. Read his blog, Postcards from Elysian Fields, follow him on Twitter @Sullivan_Ranger and listen to his podcast. This story was not subject to the approval of Major League Baseball or its clubs.