Rasmus' red-hot bat tops ALDS GIF action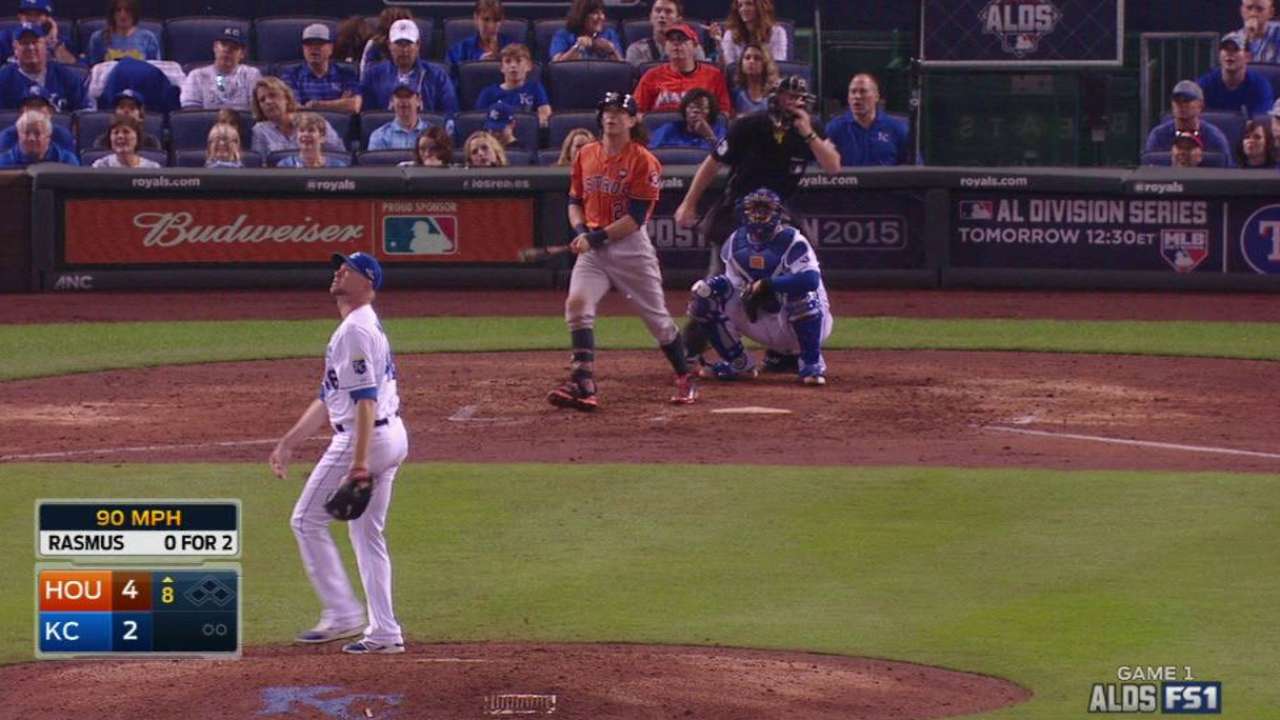 Here's a look at some of the top moments, courtesy of @MLBGIFs, from an exciting opening day to the Division Series after the Rangers and Astros swiped home-field advantage with wins in Toronto and Kansas City, respectively.
1. Rasmus' homer
Colby Rasmus delivers a bout of deja vu, homering yet again for the Astros. Rasmus has now driven in three of Houston's eight runs through two postseason games.
2. DeShields' slide
Delino DeShields spreads the chalk across the box, narrowly eluding Russell Martin's tag as he slides home for the Rangers' second run in Toronto.
3. Springer's homer
The first Spring dinger sighting of the postseason. Just moments after the Royals closed to within a run, George Springer gave his club some breathing room with a solo homer in the fifth.
4. Chirinos' homer
Robinson Chirinos, the Rangers' No. 9 hitter, launches a solo homer in his first career postseason game. His long ball was one of seven home runs in Thursday's two-game playoff slate.
5. Marisnick's catch
It was big night for Jake Marisnick, starting in center field for Carlos Gomez. He went 2-for-4 with a double and a run scored, and he also provided this clutch defensive highlight with two runners on in the fifth.
Chad Thornburg is a reporter for MLB.com. This story was not subject to the approval of Major League Baseball or its clubs.