MLB.com Columnist
Alyson Footer
Astros to draw massive crowds for ALDS
Games 3 and 4 sold out, though suites remain available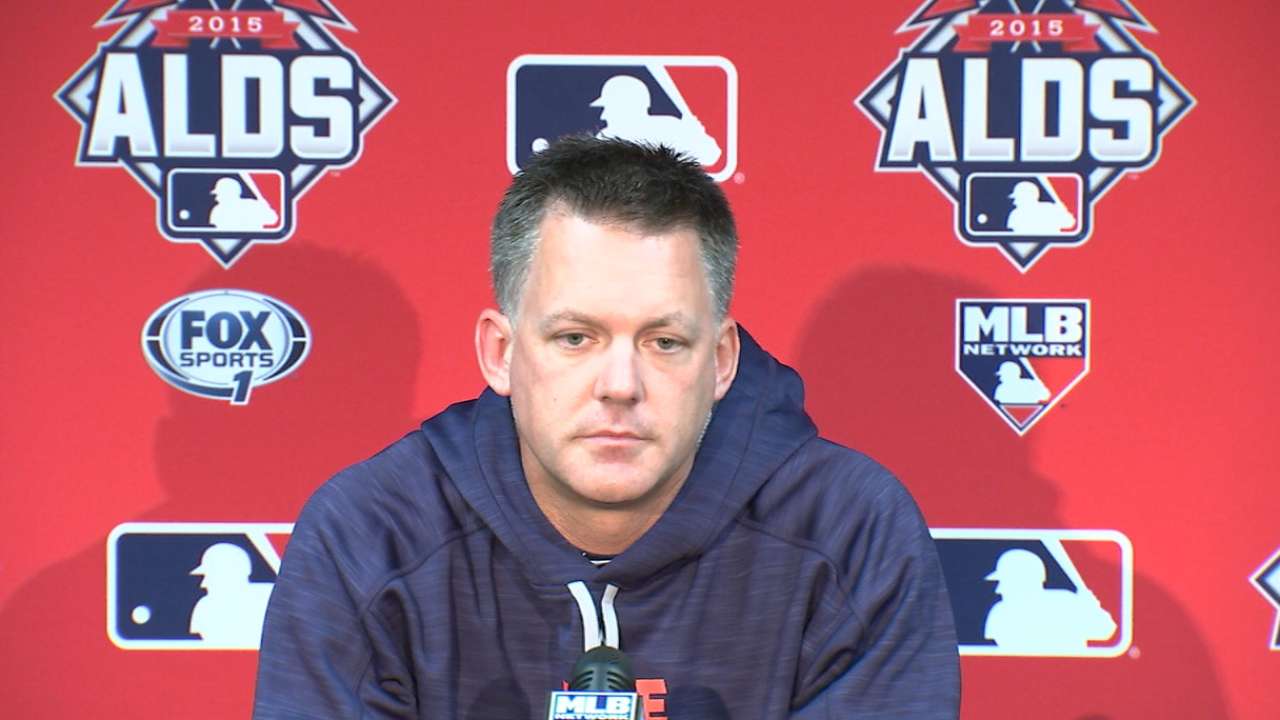 KANSAS CITY -- When the Astros, who compiled one of the best records in the American League, return to Minute Maid Park on Sunday to host their first game of the postseason, they're guaranteed to be playing in front of the largest crowd of the season.
Game 3 of the AL Division Series on Sunday (4 p.m. ET on MLB Network) is sold out, as is Game 4 on Monday (1 p.m. ET on Fox Sports 1), if the series extends that far.
Astros president of baseball operations Reid Ryan said suites are available for both games, with Monday's availability being slightly higher than Sunday's.
Regular seating, however, is sold out, as are standing room only tickets.
"We're telling people to get there early," Ryan said before the Astros' 5-2 win in Game 1. "We've not had crowds that were this big and would have such a high usage rate. There won't be many empty seats in the house."
The Astros drew better in 2015 than they had since 2010, totaling 2,153,585 fans for the season.
"We're going to have thunder sticks, we're going to have stuff every game," Ryan said. "This place is going to be rocking. We had good crowds for the Dodgers and Yankees, and we had some great weekend series. … When people are packed in to the rafters and they're into [it] from [the] first pitch, I think it's going to be electric."
Alyson Footer is a national correspondent for MLB.com. Follow her on Twitter @alysonfooter. This story was not subject to the approval of Major League Baseball or its clubs.