Cespedes continues to live for the big stage
Outfielder looks to keep rolling for Mets in NLDS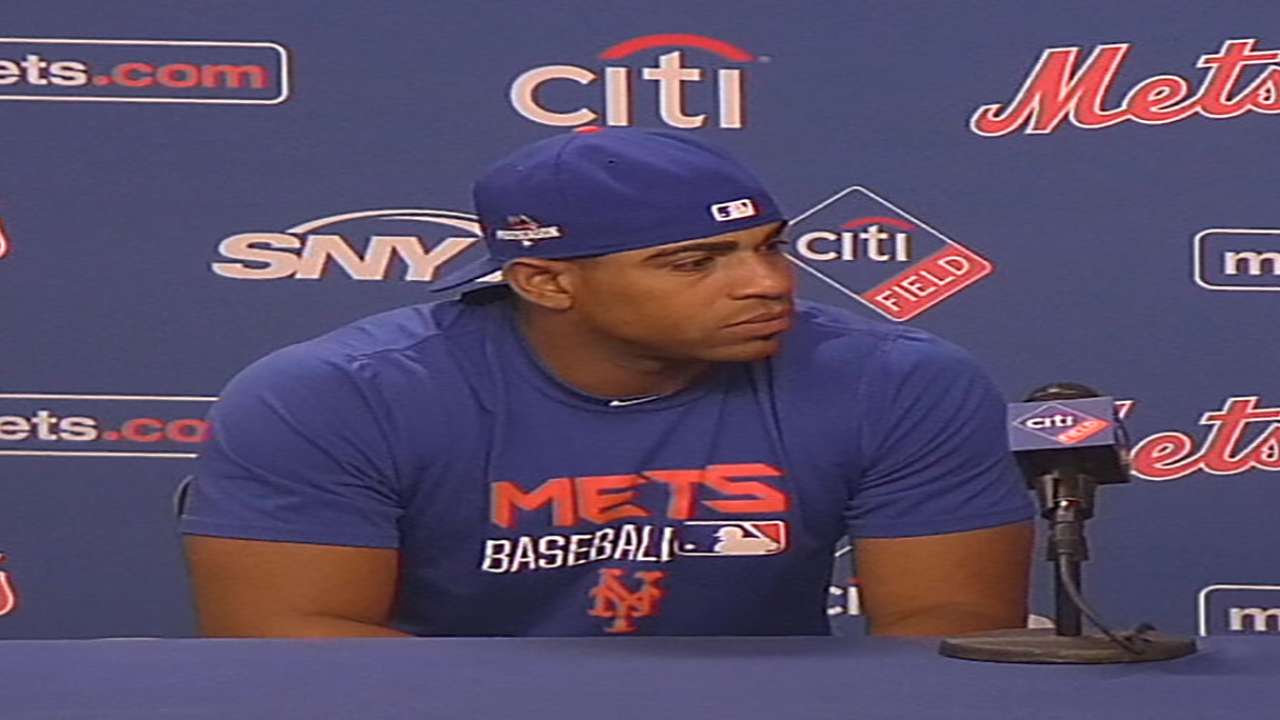 LOS ANGELES -- For most Major Leaguers, the bright lights of the postseason only serve to intimidate. Yoenis Cespedes is not most Major Leaguers.
Few ballplayers seem more suited for the big stage than the 29-year-old Cespedes, who arrived in New York at the non-waiver Trade Deadline and helped lift the Mets to their first postseason appearance in nine years. In two career playoff series with Oakland, Cespedes batted .350 with four extra-base hits.
• Shop for Mets postseason gear
After an injury scare last week -- he was plunked on the hand by a pitch, but suffered no more than a couple bruised fingers -- Cespedes says he's 100-percent ready for the upcoming National League Division Series against the Dodgers, which begins on Friday at Dodger Stadium (9:30 p.m. ET on TBS).
"When the stadiums are full, I try to concentrate the most I can to give the best of me and have good results," he said. "I'm doing the same thing here as I did in Cuba."
Cespedes, of course, is in the final year of the four-year deal he signed with Oakland after defecting in 2011. He left Cuba with a group of his family members via speedboat and was even marooned on an island for a short while before help arrived.
In Cuba, Cespedes had made a name for himself with his success in big moments -- including the 2009 World Baseball Classic, where he hit .458 with three triples and two homers.
"If you know Cuban baseball, you'd better be good or you don't play," said Mets manager Terry Collins. "They played on a world stage, the big stages all over the world, and they had to win. So I think this guy knows how to win. I don't think he's intimidated by anything. "When you've had to somewhat run for your life, not much else scares you."
Cespedes' fearlessness had a visible impact on the Mets immediately upon his arrival.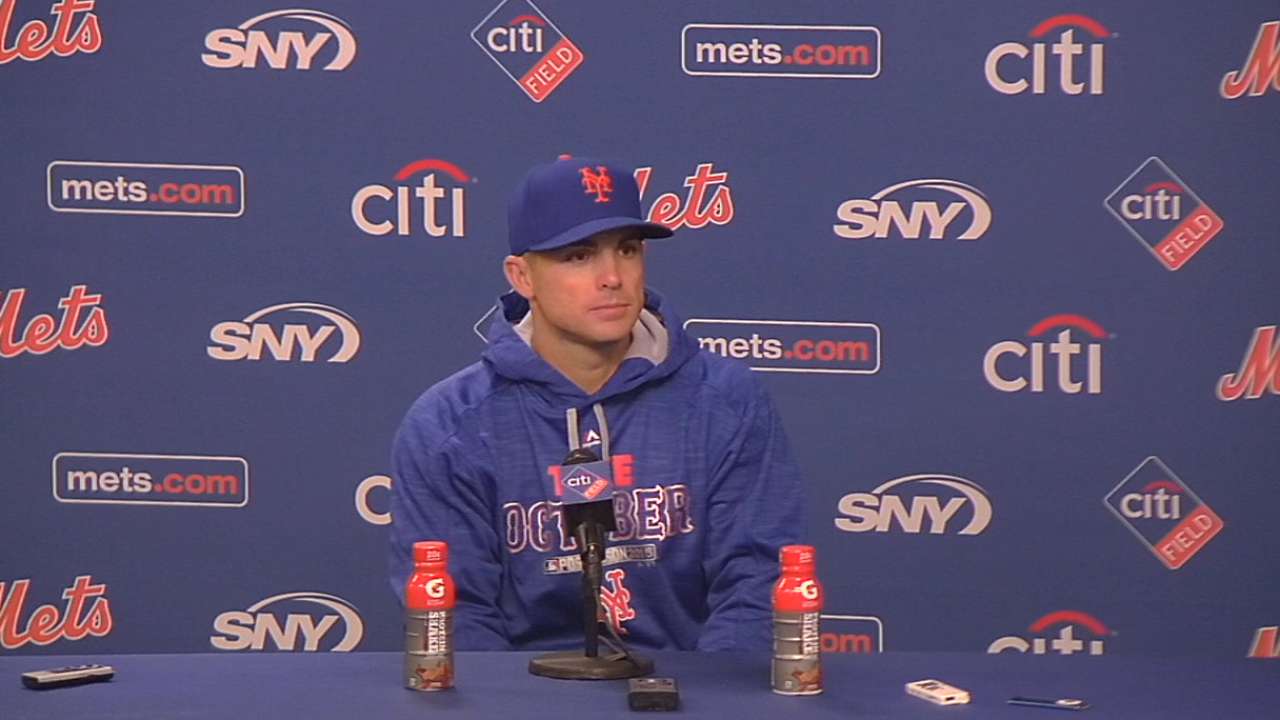 "Even during BP, he goes out there and he has fun, and it loosens everyone up," said Mets catcher Travis d'Arnaud. "Before the game, no one is as tense as they were before. Under the radar, I think what people don't realize is what a great guy and teammate he is."
Cespedes backs up his easy-going demeanor by mashing when the clock strikes game-time. After being traded on July 31, he hit .287/.337/.604 with 17 homers. The Mets, three games back in the NL East at the time, went 48-22 after his arrival and won the division by seven games.
And while New York's surge was clearly about more than just Cespedes, there's no denying the impact he had on a lineup that had been scuffling.
"It's that right-handed power bat that we were all looking for," d'Arnaud said. "Having a guy that hits .290 with 30 and 100 every year -- you don't want to walk the guy ahead of him, and you don't want to pitch to the guy behind him. It makes the whole lineup a lot better."
Naturally, Cespedes deflects the credit. When asked why the Mets have advanced this far, he says, "The same thing as the Dodgers -- good pitching."
But there wasn't a whole lot that changed within the Mets' pitching staff before their late-season surge. The offense, on the other hand, was almost unrecognizable.
"He adds some flexibility," said outfielder Curtis Granderson. "... He can play any one of the three outfield positions. You get a chance to watch him work, and you realize how much of a talent he is."
Cespedes is an immense talent, yes, but what's rarer is that he's been able to combine that talent with a penchant for performing in big games -- like Friday's.
"It's just a game like all the others," Cespedes said. "The only difference being that there are more fans, more noise in the stands."
AJ Cassavell is a reporter for MLB.com. Follow him on Twitter @ajcassavell. This story was not subject to the approval of Major League Baseball or its clubs.