Rangers-Blue Jays ALDS Game 1: DYK?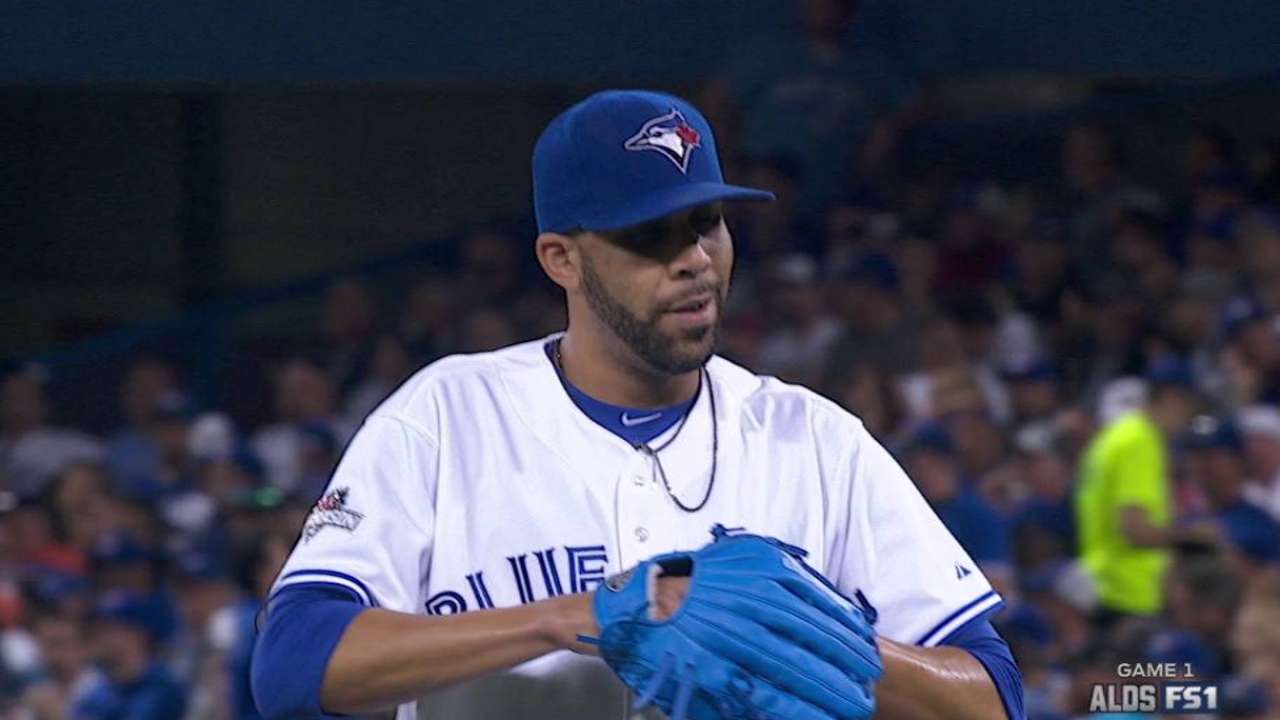 The Rangers went into a raucous Rogers Centre and beat the Blue Jays, 5-3, on Thursday in Game 1 of the American League Division Series to take a 1-0 lead in the best-of-five series.
It was the first postseason victory for Texas since Game 5 of the 2011 World Series against the Cardinals. Toronto, on the other hand, will have to wait until at least Game 2 on Friday (12:30 p.m. ET on MLB Network/Sportsnet) for its first postseason win since the 1993 World Series.
Here are some facts and figures to know from the series opener:
• Blue Jays starter David Price extended his postseason losing streak to six games, the second-longest in history. The left-hander won his first postseason decision, as a reliever for the Rays in the 2008 AL Championship Series against the Red Sox, but now has dropped each of his six starts in the postseason. During the streak, which goes back to the 2010 ALDS against the Rangers, Price owns a 5.23 ERA. Texas has handed him four of those defeats.
Hall of Famer Randy Johnson took the loss in seven straight postseason appearances (all starts) between Game 6 of the 1995 ALCS and Game 2 of the 2001 National League Division Series. Over that span, he pitched for three teams in five different series and posted a 4.26 ERA. Fortunately for Johnson, Arizona came back to win the 2001 NLDS and went on to a World Series championship, with Johnson winning each of his next five appearances, including as a reliever in Game 7 of the World Series against the Yankees.
• Price is the first pitcher to lose each of his first six postseason starts. No other pitcher has a streak longer than four.
• Price gave up multiple home runs, something he did only twice during the regular season, with both of those starts coming when he was still with the Tigers. He also hit multiple batters, something he's done only three times in his regular-season career, the last coming on May 30, 2014.
• Shop for postseason gear: Rangers | Blue Jays
• Rangers second baseman Rougned Odor became the fourth player to hit a home run and be hit by two pitches in a postseason game, joining Alex Rodriguez (2009 World Series), Jason Bartlett (2008 ALCS) and Jason Giambi (2006 ALDS).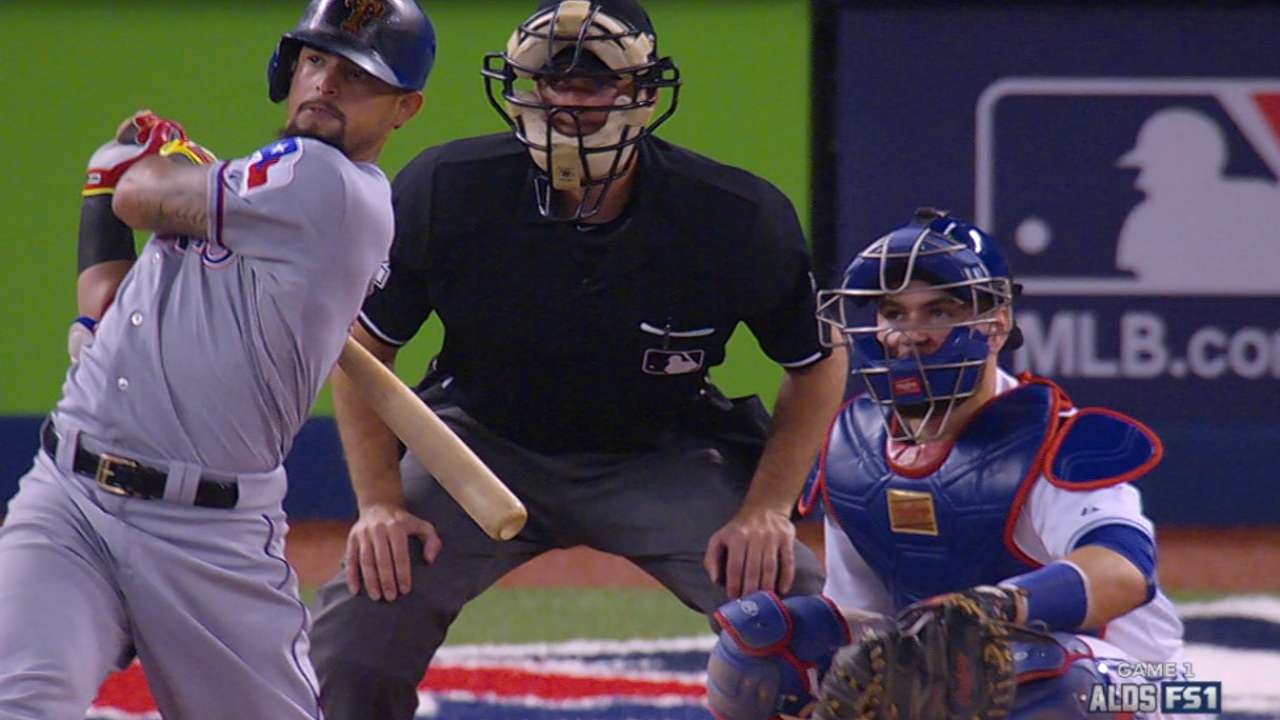 • Odor came around to score after both of his HBPs, making him the first player to score three runs in his postseason debut since the Indians' Ryan Garko in the 2007 ALDS. At 21 years and 247 days old, Odor also is the second-youngest player to score three times in a postseason contest, behind Andruw Jones, who did it at age 19 in the 1996 World Series.
• Odor is the third-youngest player to homer in his postseason debut, behind Jimmy Sebring (1903 World Series) and Brian McCann (2005 NLDS).
• At 23 years and 53 days old, Texas' Delino DeShields became the third-youngest player to notch multiple hits out of the leadoff spot in his postseason debut. The last to do it at a younger age was Pittsburgh's Rennie Stennett in the 1972 NLCS.
• Sam Dyson, who closed the game for the Rangers, had two career saves before Thursday. His first didn't come until Aug. 2, in his second game with Texas after a trade from the Marlins.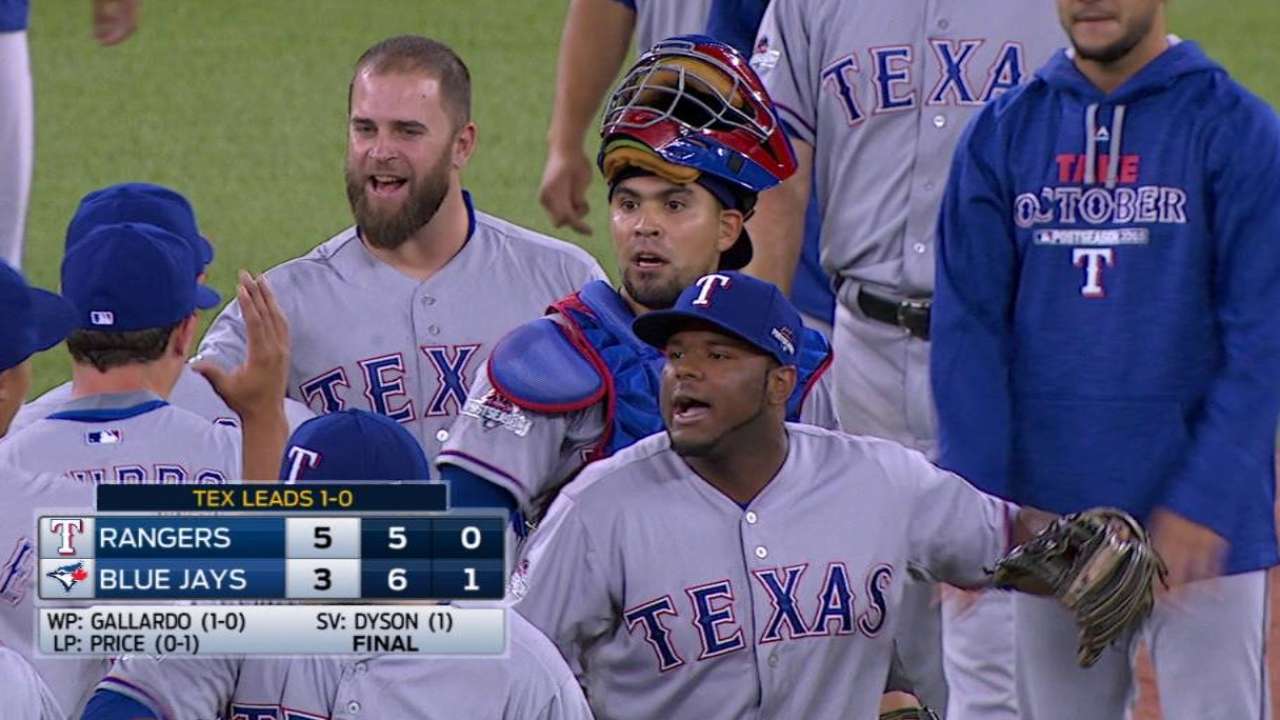 • Including the regular season, Rangers starter Yovani Gallardo is 3-0 in three starts against Toronto this year, allowing two runs on 10 hits over 18 2/3 innings.
• The Blue Jays had been held to three runs or fewer in only 26 of their 81 home games this season (32 percent).
• Toronto had allowed at least five runs in only 22 home games (27 percent) during the regular season, but still managed to win 10 of those.
• The Rangers were dealt a blow when third baseman Adrian Beltre left the game with an injury in the middle of the third inning. Beltre had just picked up his 24th career postseason hit, an RBI single, while his replacement, 22-year-old rookie Hanser Alberto, has 22 career hits in the regular season. Alberto went 0-for-2 in Game 1.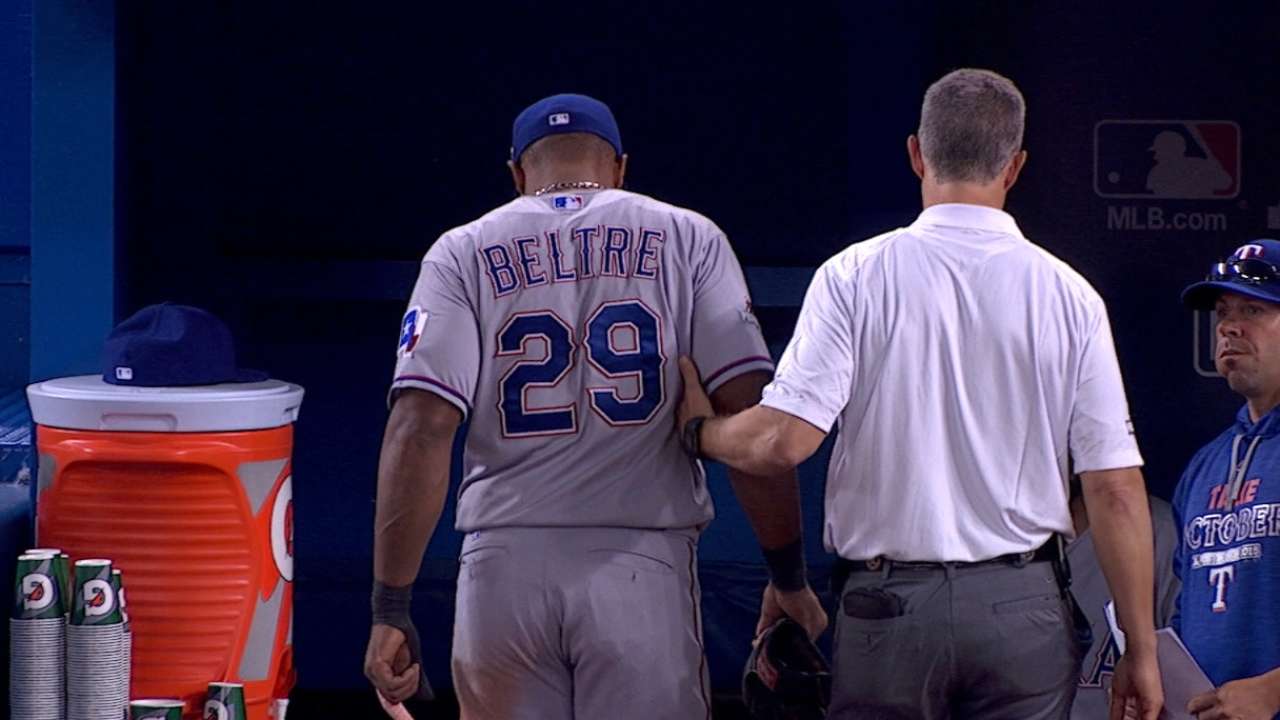 • Before Thursday, Toronto's Jose Bautista (1,403) and Edwin Encarnacion (1,353) had played the second- and third-most career games among active players, respectively, without appearing in the postseason. Only former Blue Jays outfielder Alex Rios, also set for his postseason debut on Thursday with the Royals, was ahead of them (1,691). Bautista homered but later left the game with a muscle cramp, while Encarnacion picked up two hits.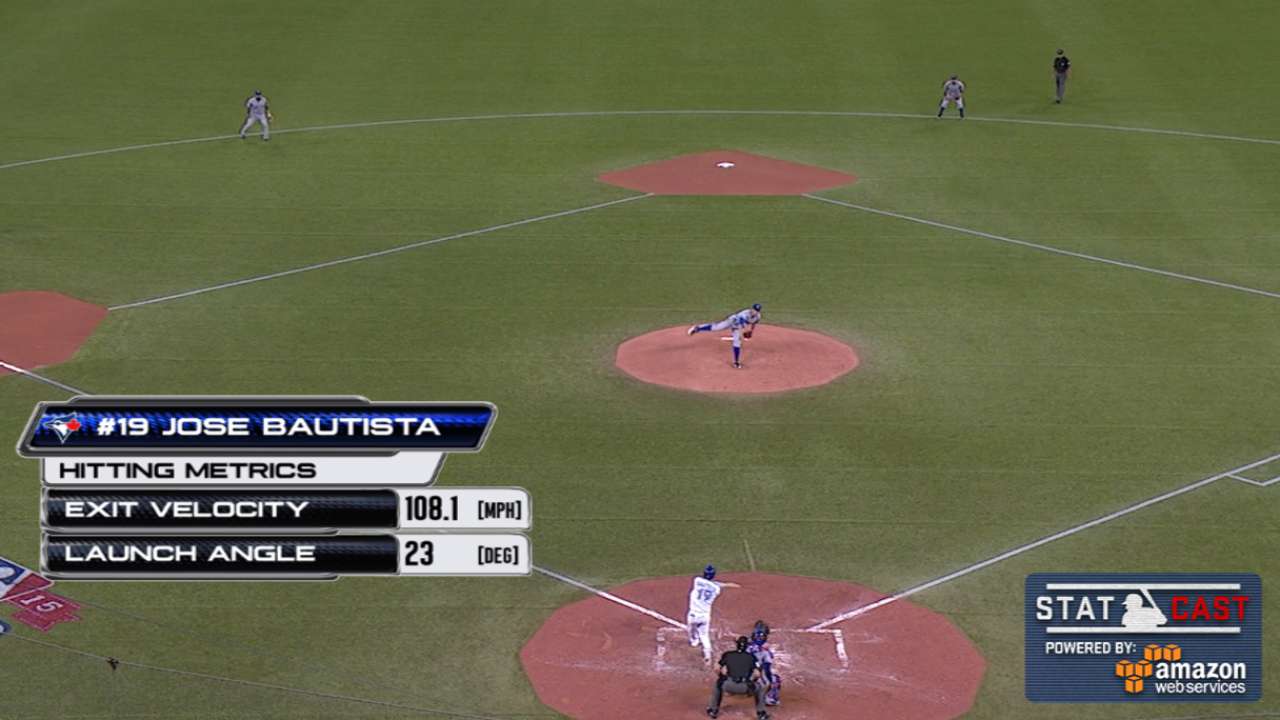 Andrew Simon is a reporter for MLB.com. Follow him on Twitter @AndrewSimonMLB. This story was not subject to the approval of Major League Baseball or its clubs.