Through criticism, Mattingly has LA in position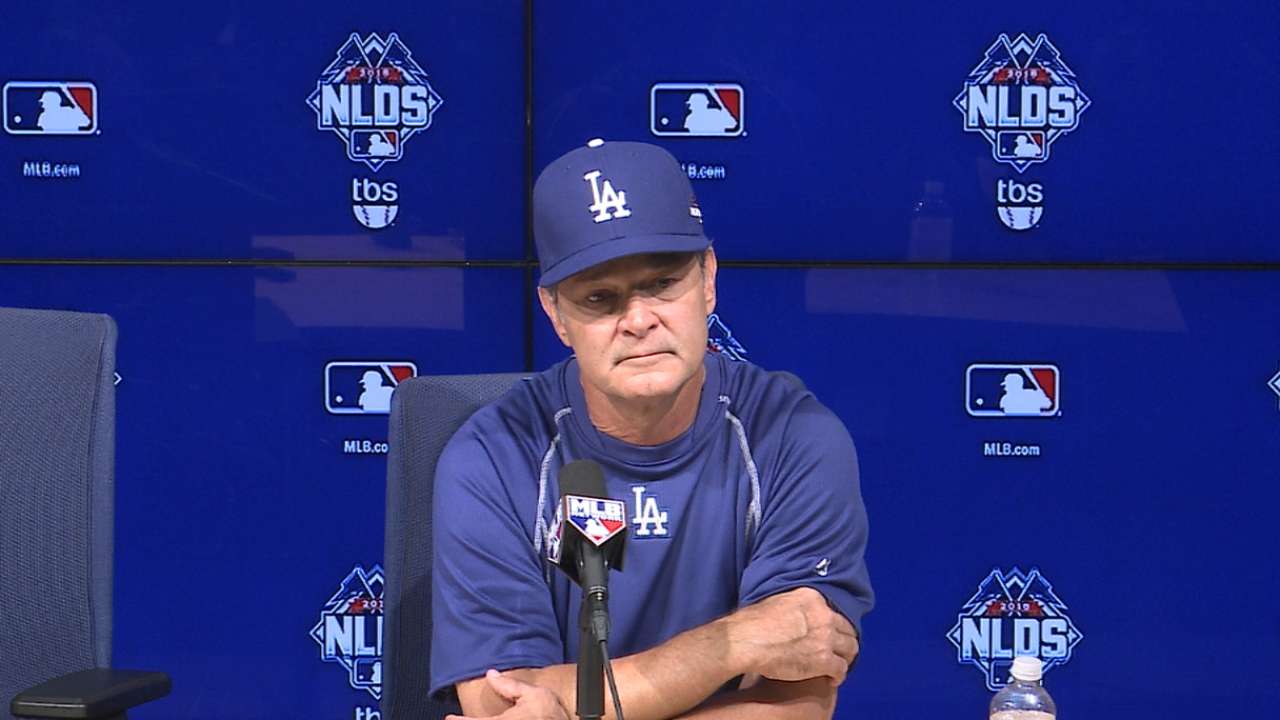 LOS ANGELES -- Don Mattingly has managed the Dodgers into the postseason three consecutive years, something that Hall of Famers Walt Alston, Tom Lasorda, Joe Torre, Leo Durocher, Ned Hanlon and Wilbert Robinson never did.
Yet, critics are already speculating heading into tonight's National League Division Series opener vs. the Mets (6:30 p.m. PT on TBS) that Mattingly's job is on the line if the Dodgers don't reach the World Series this month.
• Shop for Dodgers postseason gear
That "noise," as Mattingly refers to outside distractions, comes with the territory. Especially when a Dream Team front office takes over, hires one former manager (Ron Roenicke, as third-base coach) and has dismissed dozens of scouts, coaches and Minor League managers in recent weeks.
First-year general manager Farhan Zaidi in the past week praised Mattingly's handling of the ballclub this year.
"I think he's done a great job," Zaidi said. "One of the biggest themes we've had is roster turnover with the injuries and having a lot of young players with options and trying to make maximum use of the 25-man roster, that definitely puts added stress on a manager and staff, not just to deal with the logistics of those moves, but also to deal with managing personnel turnover. From an on-field standpoint, every time you move a player in or out, you have to sort of recalibrate yourself on how to use everybody.
"So, I think he's done a real nice job with that and mixed and matched in some platoon situations, tried to navigate through some of the issues we've had in our bullpen. There certainly have been challenges with our roster that he's had to navigate and I think he's done a nice job.
Mattingly, in his fifth season, doesn't scream or flip over buffet tables. But he prepares intensely and treats his players as grown-ups as long as they act that way. He expects the professional work ethic to which he adhered as a player. But he also knows that the ultimate judgment of MLB success is a ring, which he hasn't won as player or manager.
"You can have a good career, a great career and feel good about what you're doing as a manager, but you still know you haven't gotten there," Mattingly said.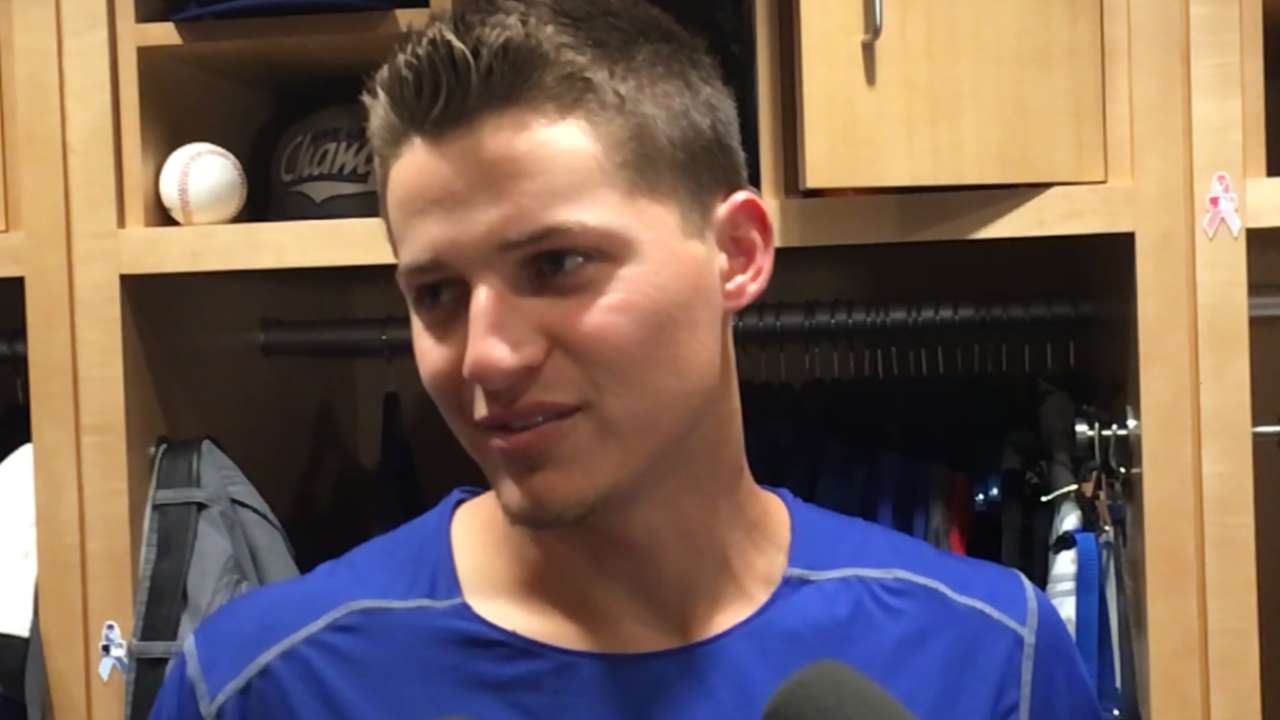 Still, Mattingly won't accept that the previous seasons have been complete disappointments.
"If you don't savor parts of this journey, you're a fool," he said. "We've won three straight division titles. We've had a number of guys be a part of that accomplishment. Now that's not the ultimate accomplishment, but it is an accomplishment. The fight that it takes, the perseverance, all the work that these guys put in from Spring Training, you watch these guys on a daily basis. Working, studying, in the gym.
"You have to, without listening to the noise, people say, 'Oh, if you don't do this ...', no way. You have to savor what you're doing. There are accomplishments in there. They're obviously not the mountaintop that we're all striving for but there are accomplishments in all the hard work that we're putting in, to a certain level."
As a Yankee his entire playing career, Mattingly has never been truly embraced by Dodgers fans, particularly in comparison to the adoration New York fans still show him, even though he retired as a player 20 years ago.
He not only has multiple World Series winners Lasorda and Alston to measure up to. CEO Stan Kasten worked 15 years with Hall of Fame manager Bobby Cox. Baseball operations president Andrew Friedman's reputation was enhanced by being teamed with rock-star manager Joe Maddon.
"If Donnie has to win a World Series or the season is a failure, that's tough to live up to," said reliever J.P. Howell, who also played for Maddon. "I'm glad I don't have that on my shoulders."
Joel Peralta, another Dodgers reliever who also played for Maddon, said the two have vastly different personalities.
"Maddon likes the players to have fun because that's the way he is and he gives you the freedom as long as you don't cross the line," he said. "Mattingly is more quiet, down to earth. They are two different guys, but in the game, they're not much different.
"When people judge a manager, sometimes they should check the players. When a team doesn't win, I think sometimes it's not the manager's fault, it's the players that had a lot to do with it."
Mattingly has one year left on his contract, but he's politically savvy enough to be a favorite of Mark Walter, who wields the most control from the cabal of Guggenheim partners. Mattingly doesn't chase billionaire owners' family members away from the batting cage or out of the clubhouse.
He might be an Indiana farm boy at heart, but Mattingly didn't just fall off the turnip truck.
Ken Gurnick is a reporter for MLB.com. This story was not subject to the approval of Major League Baseball or its clubs.