Avila reflects on 2015 before looking ahead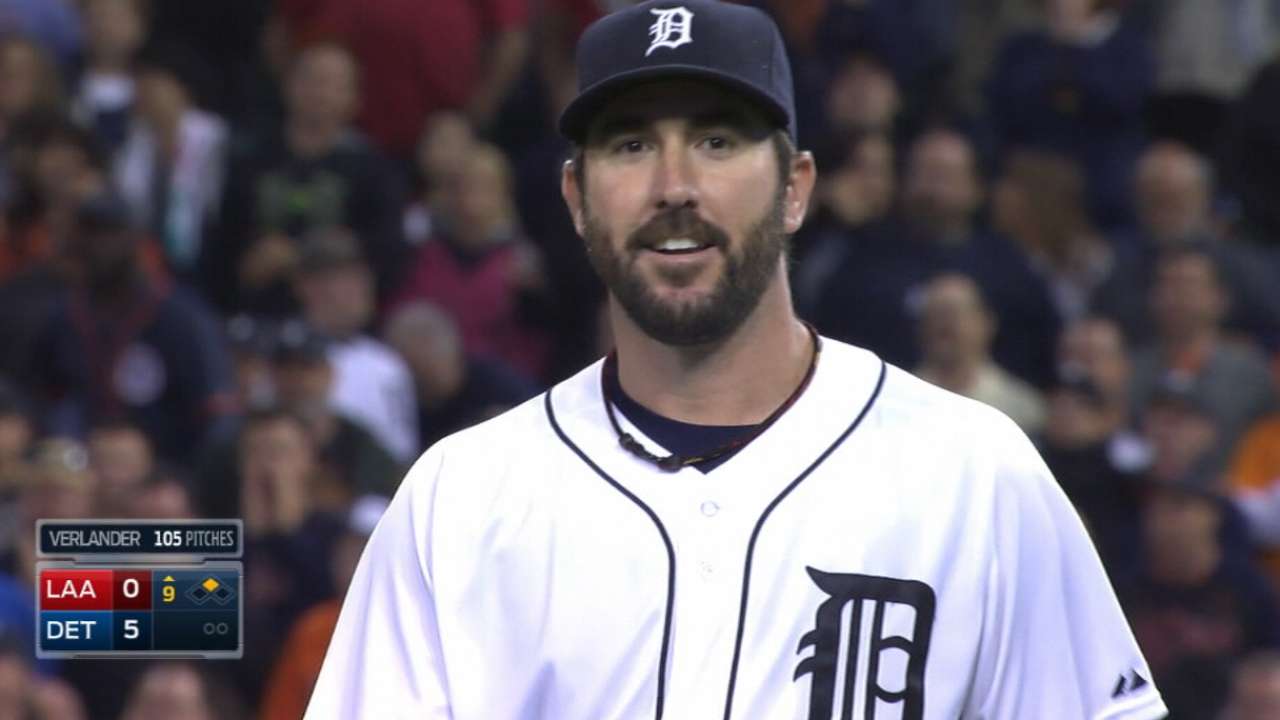 DETROIT -- Tigers general manager Al Avila took a quick look back at the 2015 season on Thursday, then turned his attention at a media luncheon to the future.
The Tigers need -- and intend to acquire -- two starting pitchers. They must also bolster a bullpen that struggled. Left field needs attention. But as rough as the 2015 season was for the Tigers, who finished in last place with a 74-87 record after winning the American League Central the previous four seasons, a buoyant Avila called it "fixable."
"We had a disappointing season, not the kind we planned out last winter," Avila said during a wrapup session with the media. "We had adversity right away.
"You name it, we had a lot of problems across the board."
Injuries, mostly. The kind that led to underperformance for several key players -- not to mention to the kind of record that prompted the Tigers to divest themselves of multiple stars at the non-waiver Trade Deadline. Among them were pitcher David Price and outfielder Yoenis Cespedes.
The injuries, and the resulting roster trimming as a result of the the trades, were "devastating to the club," said Avila.
But troubled clubs don't look back for long, so Avila was already finding some upside.
"I think the biggest positive is that Justin Verlander showed us in the latter part of the season that he's back to normal. He's a top-of-the-rotation type starter that can lead this club back into playoff contention.
"That's a great start, because otherwise it would have been difficult."
Not making his season debut until June 13 because of a Spring Training arm issue, Verlander struggled for two months after that to find his consistency, but went 4-4 with a 2.12 ERA in his final 11 starts. Among his victories was a one-hit shutout of the Angels at Comerica Park on Aug. 26.
The Tigers, said Avila, can also look forward to the return of Anibal Sanchez, whose season ended on Aug. 19 with right rotator cuff strain that caused lingering soreness, but did not require surgery.
"In fact," said Avila, "if the season were to start today, I'm sure he could be right there doing his regular work."
Beyond the obvious contributions of Miguel Cabrera, J.D. Martinez and Ian Kinsler, Avila said he was pleased with the development of third baseman Nick Castellanos, outfielder Anthony Gose and catcher James McCann.
Of Castellanos, in particular, Avila cited his "improvement defensively, the numbers he put up and his cost effectiveness."
As for McCann, the Tigers' high opinion of him is so clear that Avila's own son, Alex Avila (a left-handed-hitting catcher), is now a likely candidate to leave the team as a free agent.
When asked if any of the team's possible free agents went home for the offseason knowing they won't return as Tigers, Avila said, nobody went home saying "see you later, good luck. I think the closest to that was my own son.
"He was saying his goodbyes like he was not coming back at all -- which, in reality, would be probable."
Compounding the turmoil on the field was the abrupt change of Avila replacing Dave Dombrowski as general manager in August. Dombrowski was also the Tigers' president and chief executive officer, who subsequently was hired by the Red Sox as their president.
But Avila took over a team facing challenges. It finished the season not only without a clear-cut closer, but with the realization that finding one won't be easy.
"That's a tough task, said Avila. "If you look at projected free agents out there, I don't know that there are any [closers]."
Finding candidates might require other methods, he said.
"These are areas we're going to be experimenting, whether it be the use of analytics in combination with our scouts -- can we come up with a couple of names that have the potential to be closers?
"That's really one area that's going to be very important. Sitting here today, I can't tell you there's an absolute closer we're locked in on. We really have to explore every avenue to figure out who can do the job for us."
One possible candidate could still be Bruce Rondon, who was sent home before the end of the season because of "effort" issues.
"I'm keeping my fingers crossed that the lesson is learned," said Avila, "and that he comes back ready to go. The ability is there. It's a matter of all the intangibles that every player at some point goes through -- some easier than others."
The addition of two starting pitchers will be the primary goal, though, with the intention of spending whatever it takes to achieve that goal.
"I can't really get too detailed about who we're targeting because we haven't had our meetings yet," Avila said. "But we should be able to find a couple of guys that we like -- one in the mix of the top three and one guy that would probably be a little less.
"And we're going to have a highly-competitive payroll like we've always had. At this point, I'm not ruling anyone out.
"So my point is that while we had a real bad season, one of those years you'd like to forget about, there are a lot of reasons to believe we will be right back in the thick of things, battling for the playoffs."
Tom Gage is a contributor to MLB.com. This story was not subject to the approval of Major League Baseball or its clubs.