Rangers beat Price in TOR; 3 sluggers hurt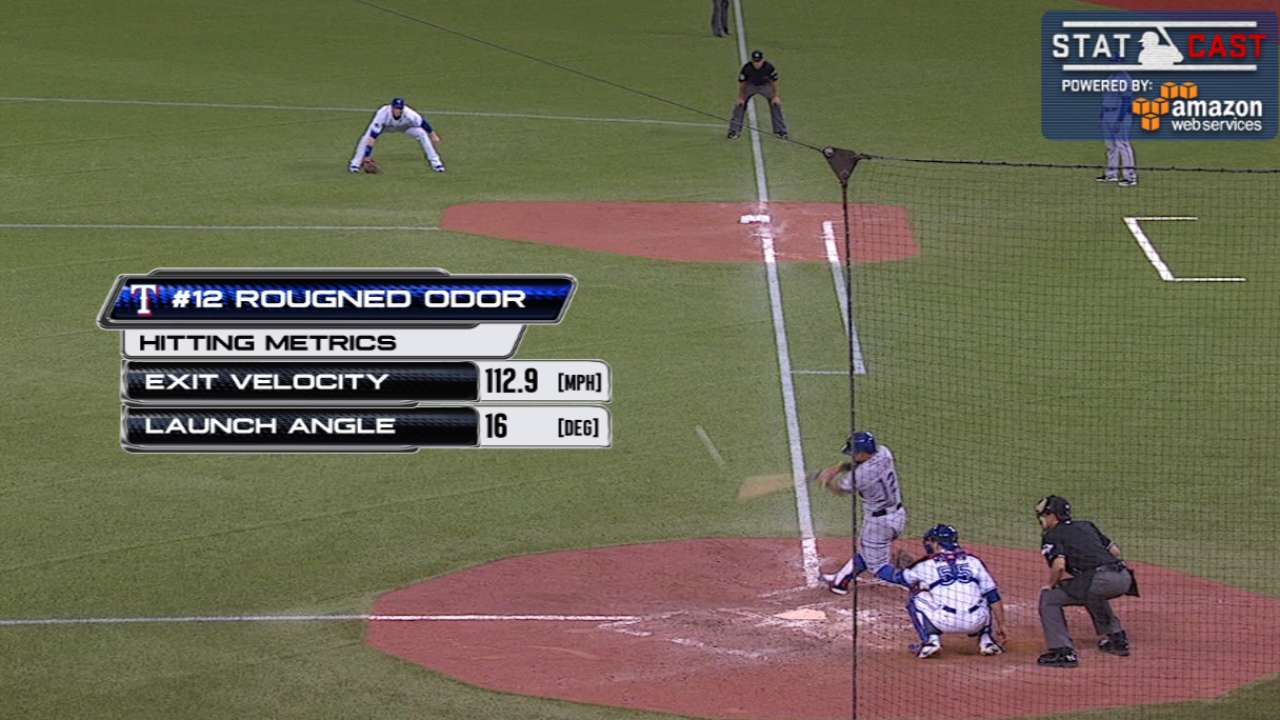 The Rangers now have a shot to go back to Arlington up 2-0 in the best-of-five ALDS, with Cole Hamels on the mound in Game 2 today (12:30 p.m. ET/11:30 CT, MLB Network/Sportsnet). The winner of Game 1 has won each of the last eight Division Series: The Giants, Cardinals, Orioles and Royals did it in 2014, and the Red Sox, Tigers, Dodgers, Cardinals did it in '13.
• Justice: It's a good time to be the Rangers
"Obviously this is a momentum builder," Rangers outfielder Josh Hamilton said. "Obviously you want to win every game but when you are able to get one on Mr. Price, it's pretty good, especially the way some of these guys stepped up."
The Rangers took an early lead in the third on RBI singles by Delino DeShields and Beltre. Price bounced back with a scoreless fourth but experienced more difficulties in the fifth when No. 9 hitter Chirinos hit a two-run shot to left that gave the Rangers a 4-1 lead. Odor added his solo home run in the seventh on a line drive over the wall in right.
• Eventful Game 1 for Odor includes home run
Beltre left the game in the third with soreness in his lower back after he struggled while running to first on an RBI single. He was initially hurt on a slide while trying to break up a double play in the first inning.
• Beltre exits Game 1 with back stiffness
Donaldson took an Odor knee to the head while breaking up a double play in the fourth. Donaldson later passed his concussion tests and will be re-evaluated this morning prior to Game 2. Bautista then left in the ninth with cramping in his right hamstring, but he's not expected to miss additional time.
"Well, Donaldson, he banged his head there, so he came out, precautionary," Blue Jays manager John Gibbons said. "They check for concussions, and he apparently passed all the tests, so that's good news. We'll see how he is tomorrow."
• Donaldson, Bautista have injury scares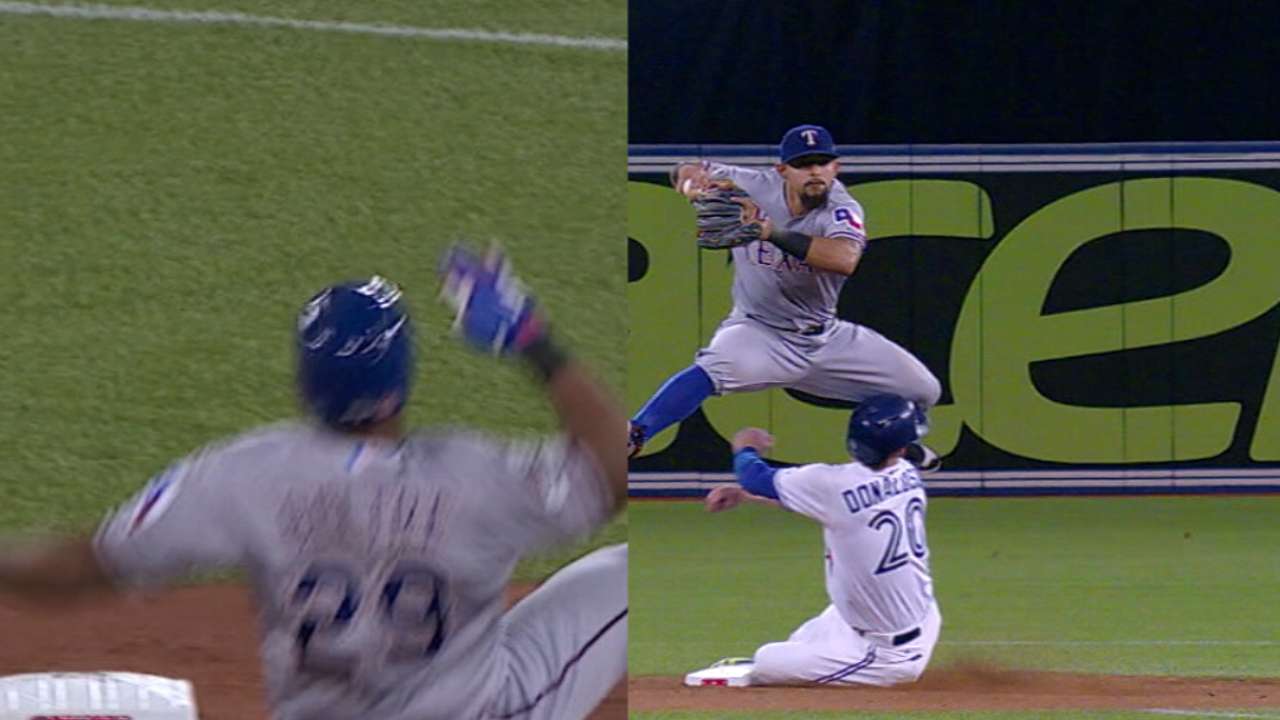 Price fell to 1-6 in his postseason career, as he was charged with all five runs on five hits and two walks. He struck out five but also hit two batters and seemed to have issues keeping the ball down in the zone, especially early in the game.
"I don't know if that had anything to do with the layoff," Gibbons said of Price's 11 days' rest entering the postseason. "The first inning they were probably a little bit revved up, too. He didn't give up many hits. The key ones were the two home runs, the two-run by Chirinos and then Odor getting him later, that was really the difference in the game."
• Price allows five runs in ALDS opener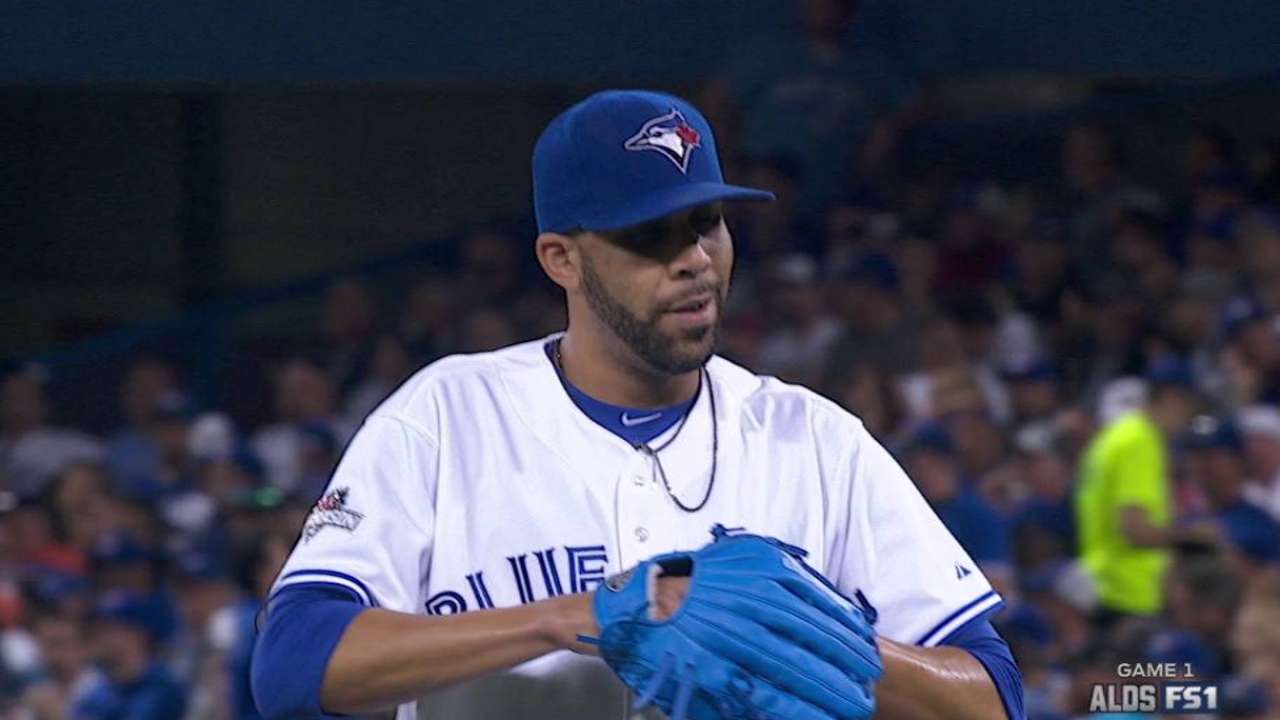 Yovani Gallardo picked up the win after he surrendered two runs over five innings. The Rangers right-hander retired the first nine batters he faced, but the Blue Jays began to chip away with one run in the fourth and another in the fifth.
"It means a lot to the team to come to Toronto and win that first game," Chirinos said. "A great pitcher ... it's big for us. You have to give credit to Yovani, he kept us close and gave the team a chance to win the ballgame."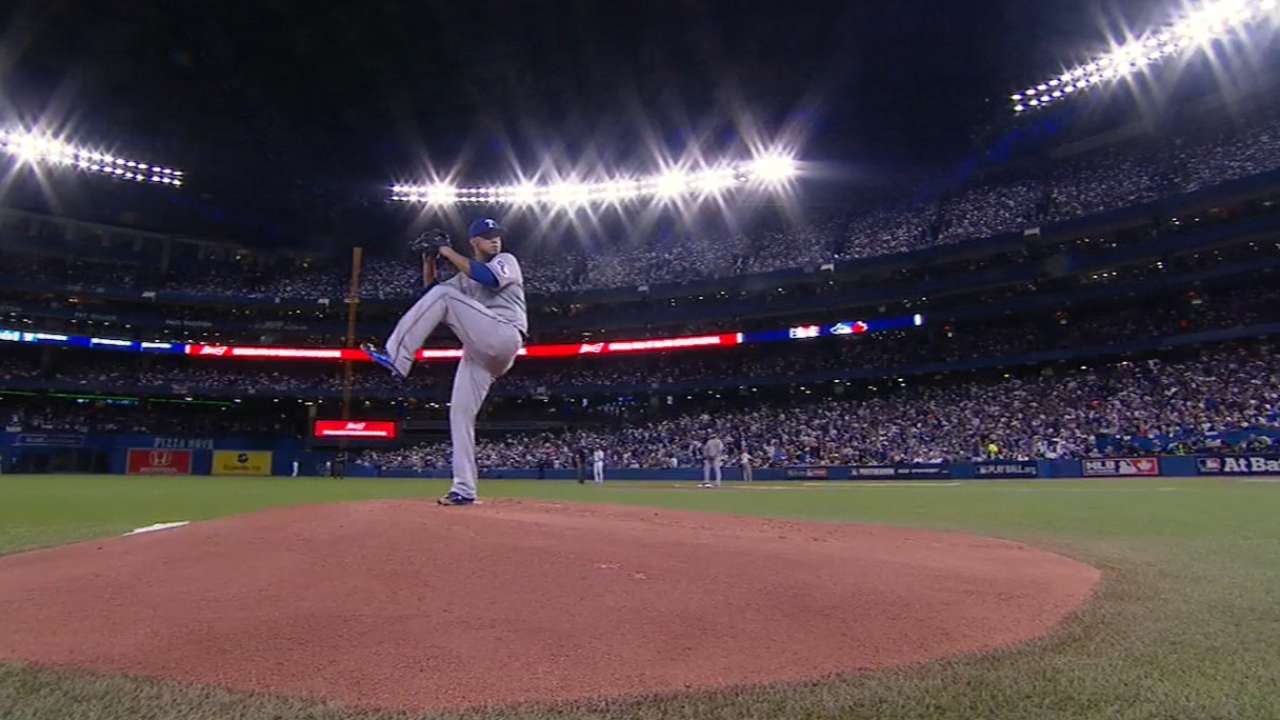 Righty reliever Keone Kela surrendered a solo homer to the first batter he faced -- Bautista -- but the Rangers bullpen then bounced back with four scoreless innings the rest of the way. Left-hander Jake Diekman recorded two scoreless frames, while the same went to former Blue Jays reliever Sam Dyson.
"I think it takes a lot of pressure off tomorrow, getting the first win in the first game," Dyson said. "Kind of makes it easier as a group, but you can't really let down, so we're going to try and push forward and put as much pressure on them as we can."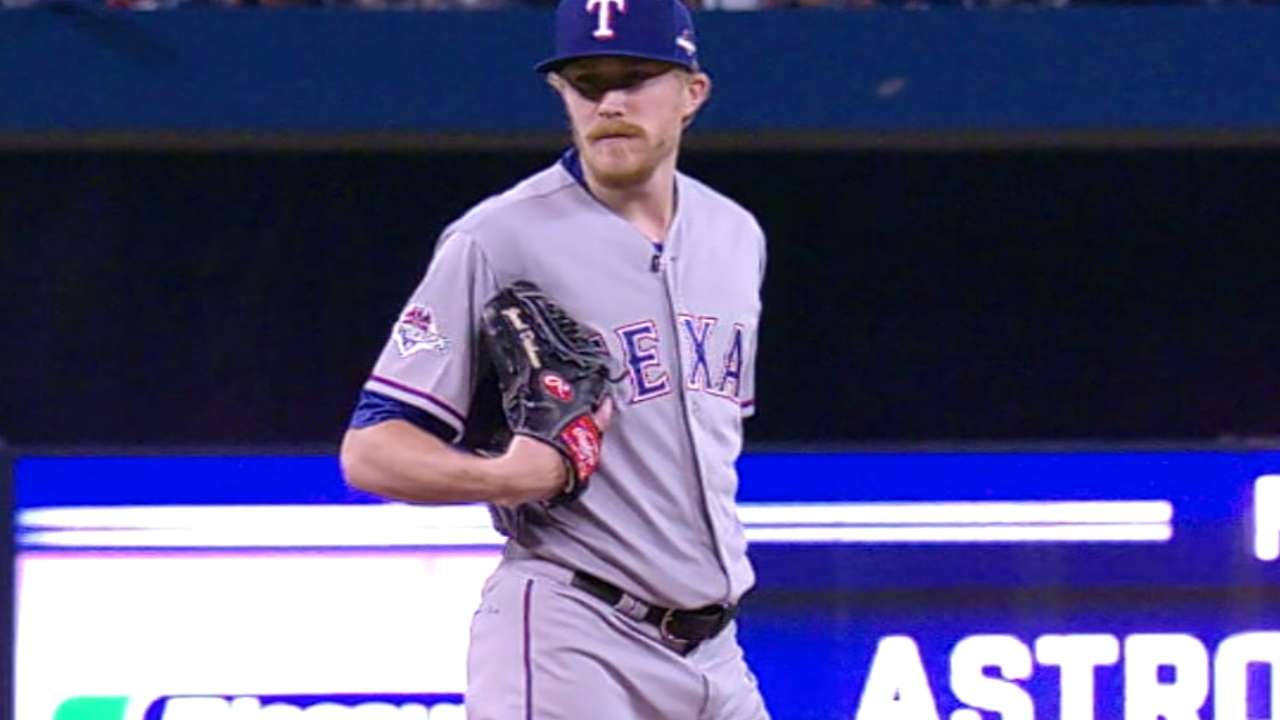 MOMENTS THAT MATTERED
Chirinos' comeback continues: The Rangers only found out in the final week of the season that Chirinos would be available for the postseason. They are glad the veteran catcher is here. Chirinos, who missed almost two months with a left shoulder injury, gave the Rangers a 4-1 lead with a two-run home run in the fifth.
"I know Dave [Price] since 2010 when I got traded to Tampa," Chirinos said. "I know the way he pitches and how he attacks hitters. I was taking that first pitch and looking middle in. I was able to square and hit it out of the ballpark."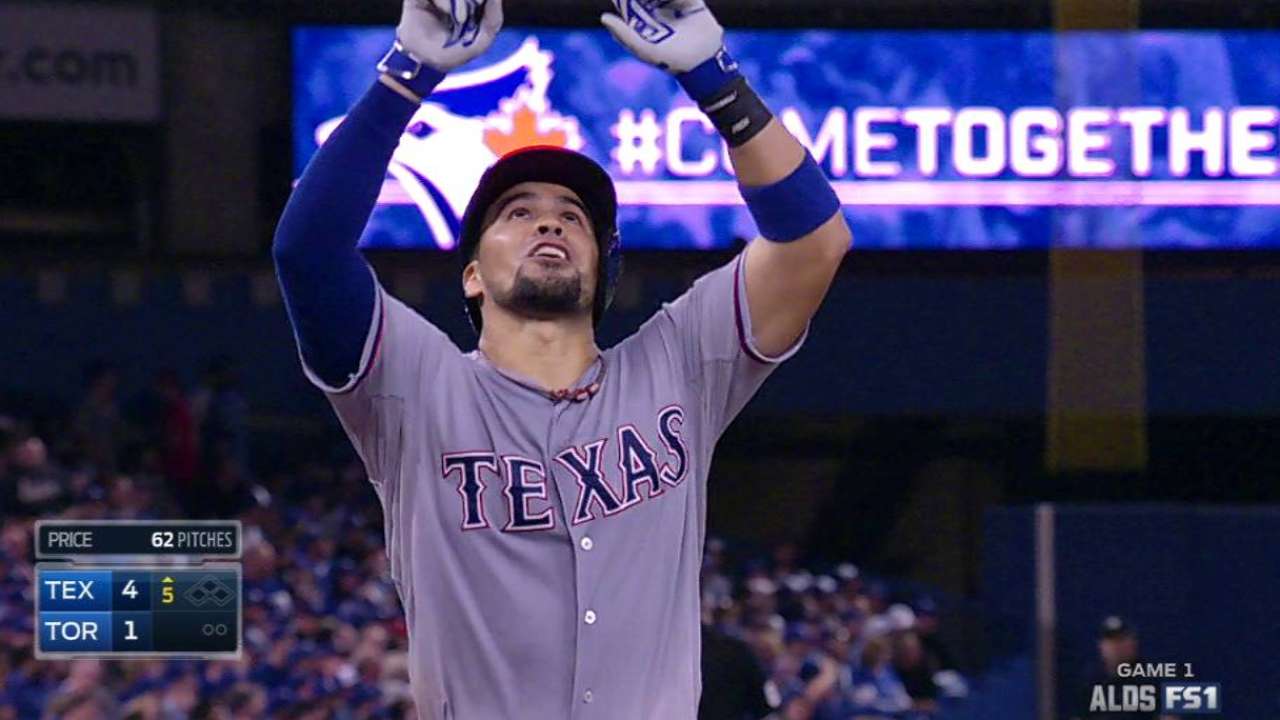 Bautista bashes, Encarnacion misses: The Blue Jays trailed, 4-2, going into the bottom of the sixth when Bautista led off with a home run against Kela. Edwin Encarnacion, up next, crushed a first-pitch fastball high and deep down the left-field line, but the ball went foul by just a few feet. Instead of giving the Blue Jays back-to-back home runs, Encarnacion ended up grounding out to third.
"It was a pitch to hit. It was a fastball right down the middle," Bautista said of his home run. "Looking back at the replay, they wanted to throw it up, probably for a ball, and he just left it right there. I put a good swing on it, that's about it."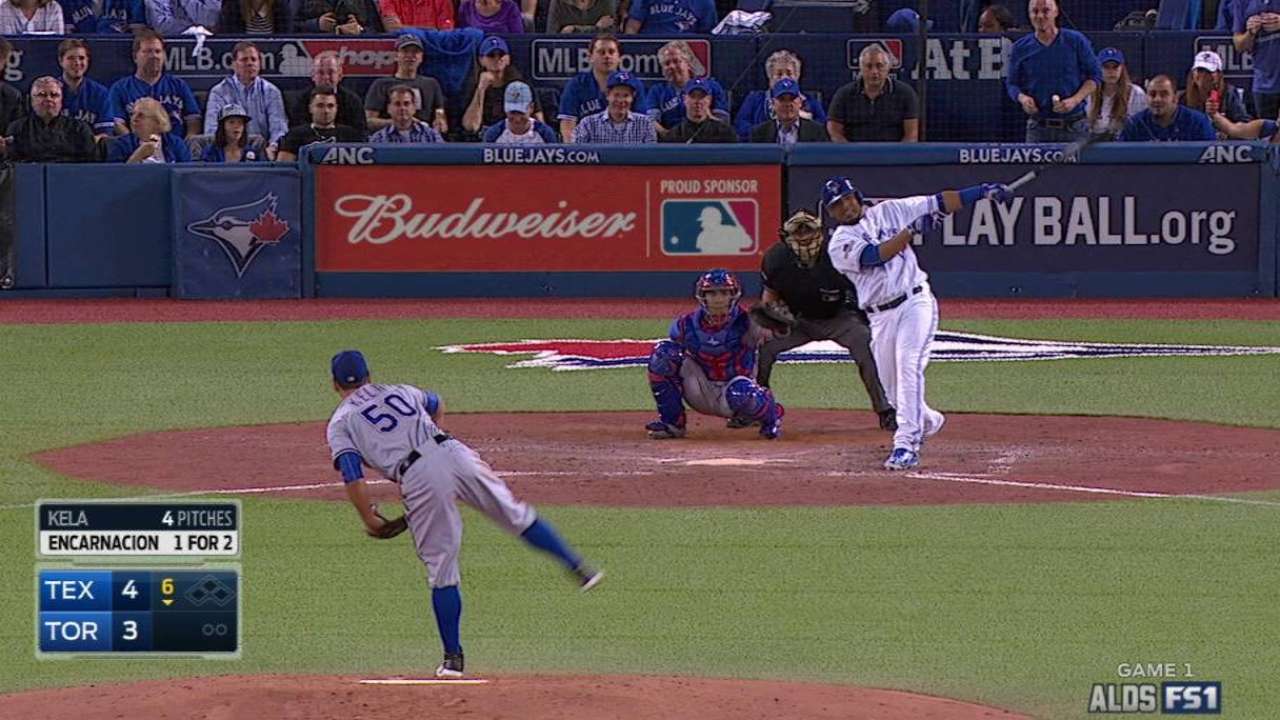 Beltre delivers in pain: Beltre was already having back troubles when he came up in the third inning with DeShields at second and two out. Beltre lined an 0-1 cutter into center field for a single and had great difficulty running to first base. Blue Jays center fielder Kevin Pillar threw home, trying to get DeShields, otherwise he might have been able to get Beltre at first. DeShields scored to give the Rangers a 2-0 lead.
"What I do know about Adrian Beltre in his last at-bat, what he did in his last at-bat, was phenomenal," Rangers manager Jeff Banister said.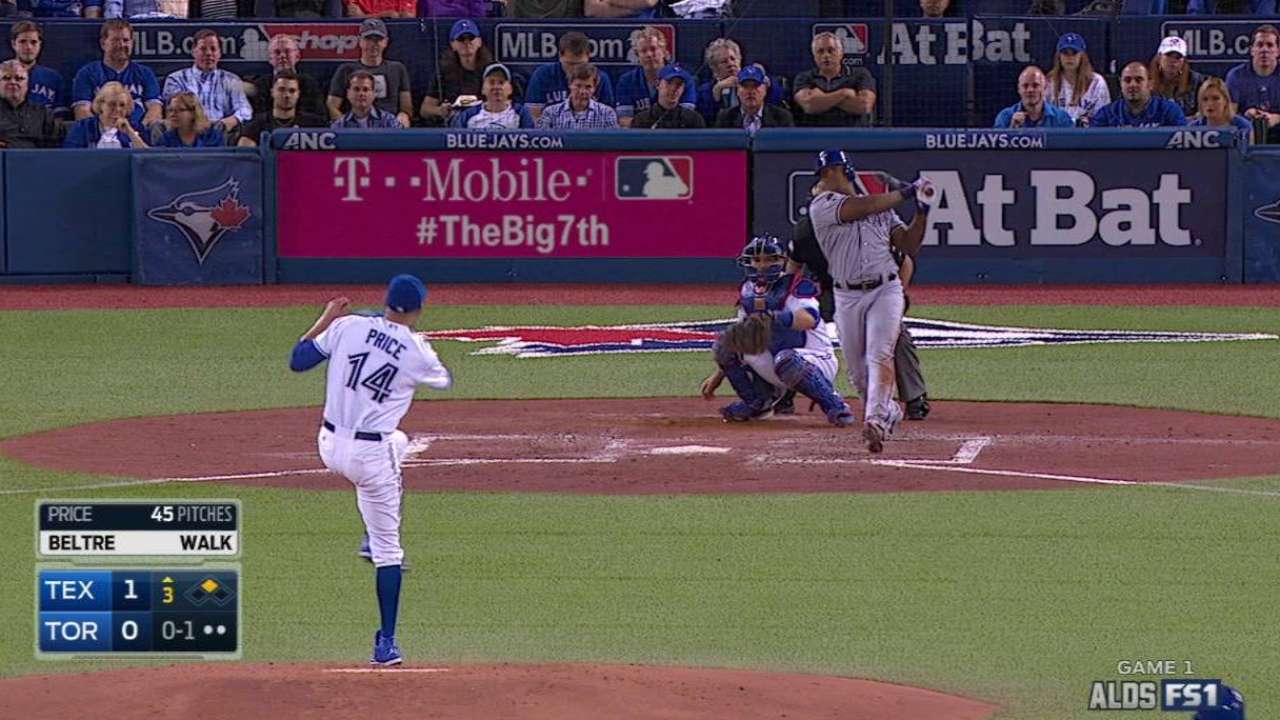 Signs of life: Gallardo was perfect until Ben Revere led off the bottom of the fourth inning with a single up the middle. Donaldson followed and later broke up a potential double play with a hard slide into second that put runners on the corners with one out. Encarnacion then came through in unexpected fashion with a little dribbler up the third-base line for an infield single that scored Revere from third. Toronto's rally was stalled there as Troy Tulowitzki flied out to center and Justin Smoak struck out swinging.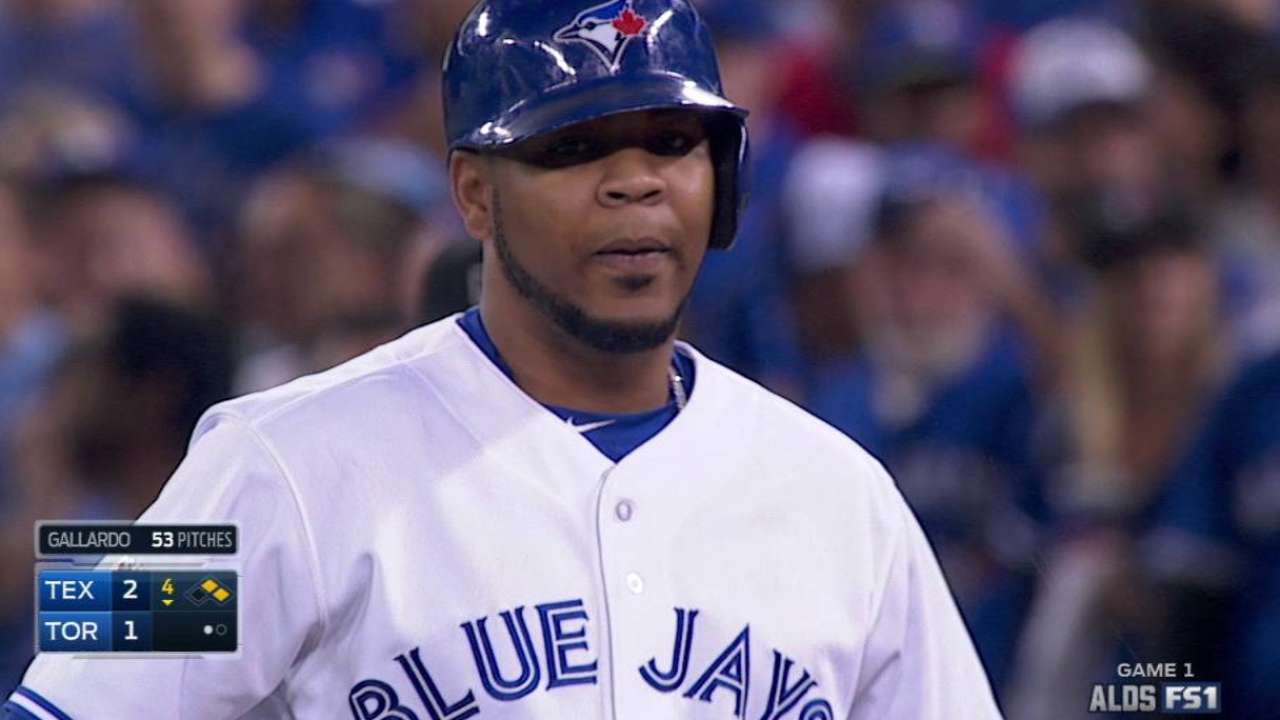 QUOTABLE
"The big thing about Beltre is he brings such a fun atmosphere into the dugout with all his antics. They are missed when he's not there. That's one of the biggest pieces he brings. Other veterans have to stay on top of that." -- Hamilton
"I wouldn't say he locked us down. I would say that he cruised through the first three innings the first time around. Guys made the adjustment the second time and we really didn't have a chance to face him the third time. I think that was a good strategy on their part." -- Pillar on Gallardo
SOUND SMART WITH YOUR FRIENDS
Bautista is the 16th player in Blue Jays history to homer in the postseason. His sixth-inning solo shot was projected by Statcast™ to land 422 feet away and left his bat at 108 mph.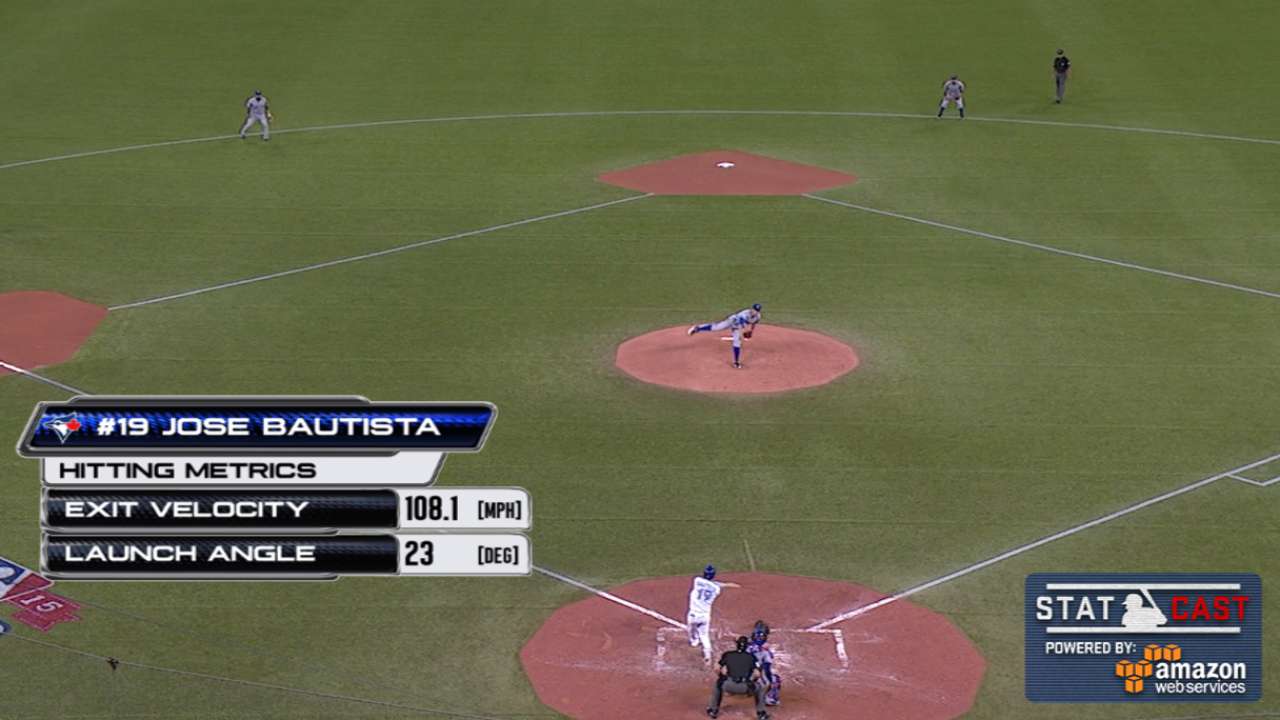 WHAT'S NEXT
Rangers: Hamels pitches Game 2 for the Rangers at Rogers Centre (12:30 p.m. ET/11:30 CT, MLB Network/Sportsnet). The left-hander was 7-0 with a 3.21 ERA as the Rangers won his last 10 starts of the season. He is 7-4 with a 3.09 ERA in 13 career postseason starts.
Blue Jays: Marcus Stroman will take the mound for the Blue Jays in Game 2 at Rogers Centre (12:30 p.m. ET/11:30 CT, MLB Network/Sportsnet). This is the first postseason start of Stroman's brief Major League career and it also marks his fifth start of the year. Stroman missed most of the season following surgery to repair a torn ligament in his left knee, but he returned in early September and went 4-0 with a 1.67 ERA.
Gregor Chisholm and T.R. Sullivan This story was not subject to the approval of Major League Baseball or its clubs.