Season-long issues sank Pirates' ship
Bucs won 98 games despite consistent first-inning and defensive problems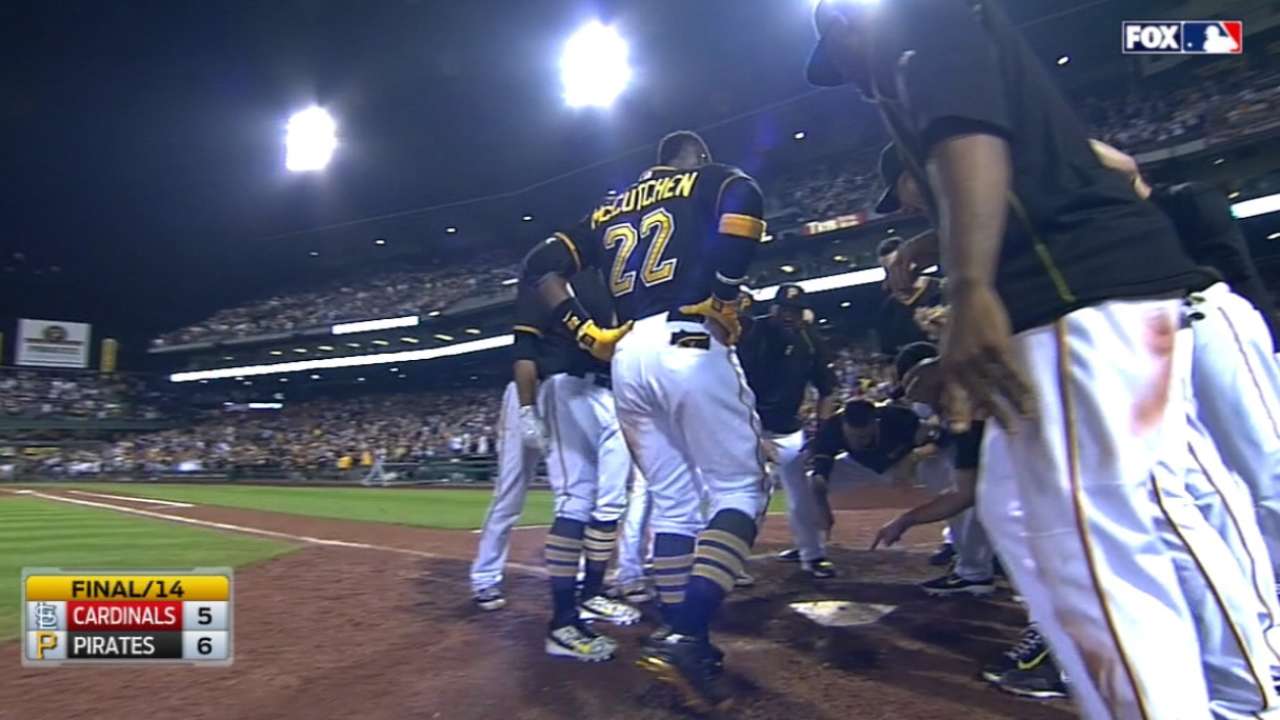 PITTSBURGH -- Yes, they were resilient, as we kept hearing about the 2015 Pirates. In their case, however, that translated to "being able to keep walking after shooting yourself in the foot."
The Bucs overcame a jaw-dropping range of mistakes to, somehow, win 98 games. Ultimately, all that did was set up a quick elimination in the National League Wild Card Game presented by Budweiser that -- with concessions to the part Jake Arrieta played in it -- was merely a synopsis of their entire season.
• Change is in the air for Pirates
They were eliminated by a fellow NL Central team after a dismal regular-season record of 34-42 within the division doomed any chance at the title they craved to avoid Wild Card blues.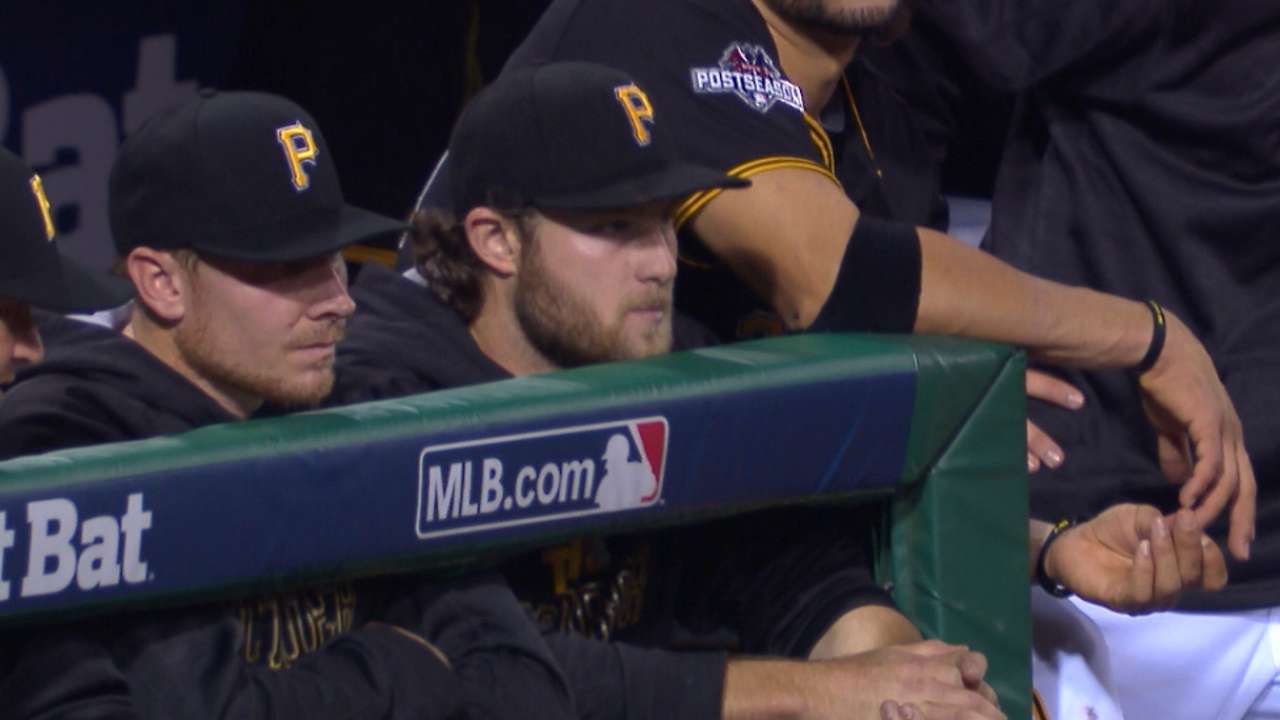 The Pirates trailed two Chicago batters into the NL Wild Card Game; they allowed more runs in the first than in any other inning, leading to 43 comeback wins, but also to a debilitating drain on the offense.
The Pirates made an error; they had 122 of them, most in the NL and second-most in the Majors.
In the most important game of the year, Sean Rodriguez got his first start at first base since July 25, because Pedro Alvarez was such a defensive liability. Starling Marte was installed in the cleanup spot for the fourth time since July 24, because the Pirates still searched for production from that key slot. After 162 games, they still had to tinker.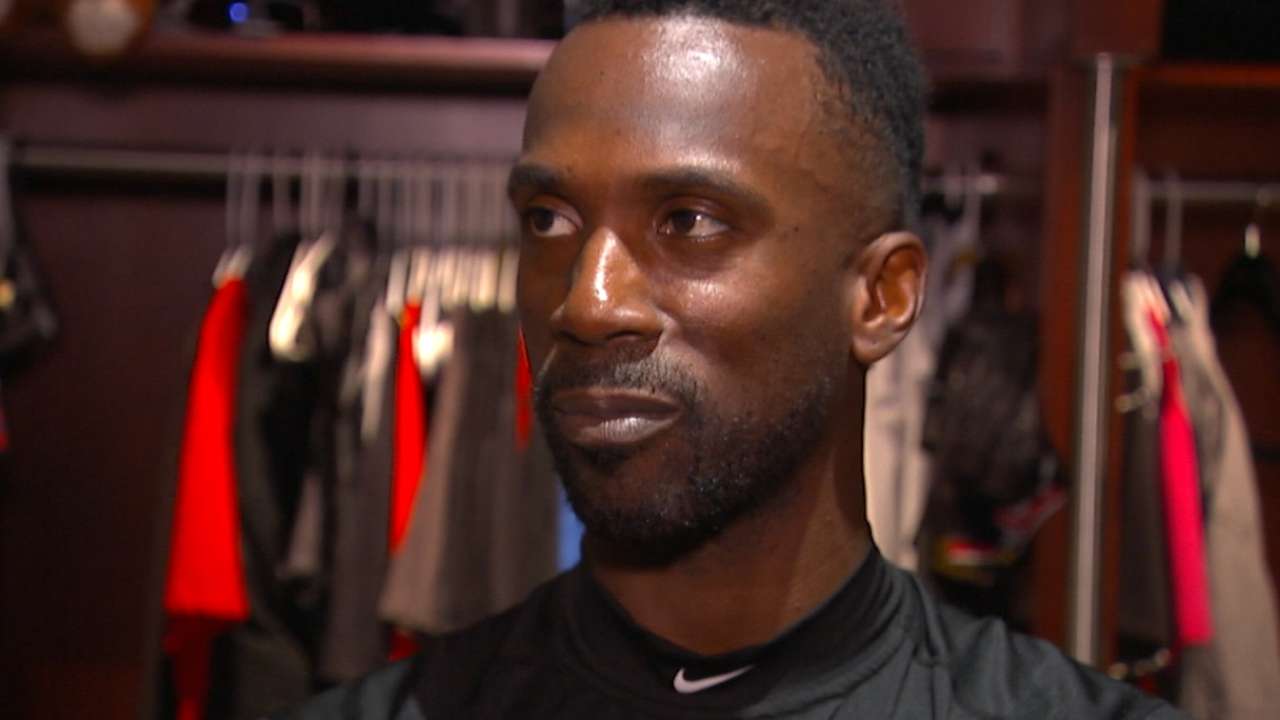 Clint Hurdle drew some criticism for tampering too much with his lineup -- such as rotating rest among core players until the final two weeks of the season -- but maybe he had to tamper to get 98 wins out of a flawed, limited cast.
The Pirates did not have a .300 hitter or a 100-RBI man. They didn't fall short of their potential with the NL Wild Card Game loss; they had already exceeded it just to get there.
Record: 98-64, second place in the NL Central.
Defining moment: A series of them, really, from May 1-3 in St. Louis. When the men in uniform say that the games in April and May mean as much as those in September, they aren't blowing smoke. Three walk-off losses -- all in extra innings. Win just one of those, and the Pirates tie the Cardinals at the end of the season and at least get to play them in a tiebreaker for the chance to avoid Arrieta.
What went right: GM Neal Huntington's non-waiver Trade Deadline gambits. After having stood pat on the previous two July 31s, he bought low on J.A. Happ, Joakim Soria and Joe Blanton. Those three pitchers combined to go 12-2 with a 1.81 ERA, while the Pirates went 38-22 with them on board.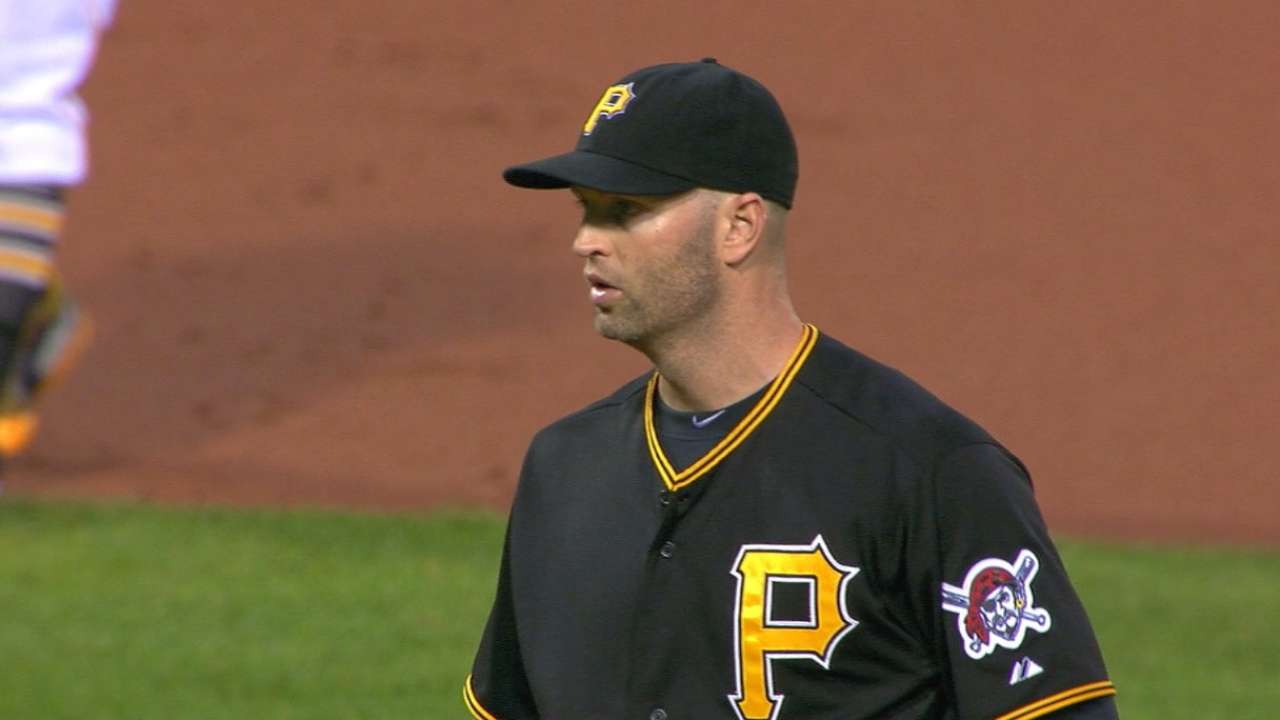 What went wrong: The Alvarez Experiment. A disaster, as confirmed by Hurdle's decision not to start Alvarez in the game. Playing a relatively low-impact position -- and for only six, seven innings a game, at that -- he had 23 errors -- more than twice as many as any other big league first baseman. The Cubs' Anthony Rizzo was second among NL first basemen with nine miscues.
Panicked attempts to try someone else -- Michael Morse, Aramis Ramirez briefly -- just aggravated the problem. Pittsburgh first basemen totaled 30 errors. Colorado was next-highest in the NL with 10.
Breakdowns in preventing the running game -- the Bucs allowed an MLB-most 144 steals -- unfairly focused on their batteries; pitchers were reluctant to hold on runners with pickoff throws to Alvarez, afraid he would miss them, as he sometimes did.
Biggest surprise: Jung Ho Kang. The Pirates felt good about their investment -- the $5 million posting fee to his Korean club, the four-year, $11 million contract to the player -- but even they didn't dare expect it to turn out so well, so quickly. They viewed it as an investment in the future, in Kang's ability to gradually adapt to Major League ball. The learning curve was very abrupt, as the personable infielder made a quick study of hurlers and was batting .310 in the second half until he was knocked out for the year by a severe left-knee injury with 16 games remaining.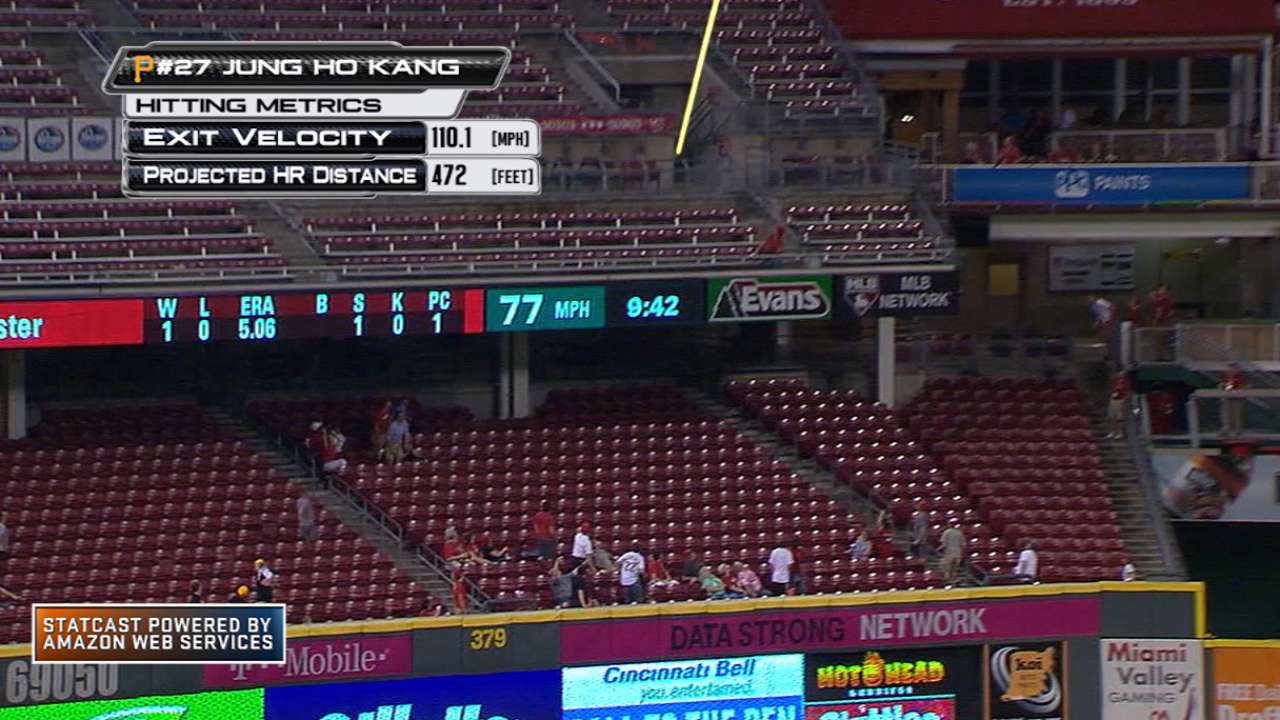 Hitter of the Year: He did it in one extended midseason spurt -- between a cold first month and a cold final two weeks -- but Andrew McCutchen was still the flag-bearer. He matched his career high with 96 RBIs and had the patience to accept 98 walks -- 20 more than in his NL MVP Award-winning season of 2013. From May 6 through Sept. 26, McCutchen batted .316 with 20 homers and 82 RBIs -- and the Pirates went 83-41.
Pitcher of the year: Gerrit Cole, who met his destiny as staff ace -- with a nod to the guy riding shotgun, Mark Melancon, who picked up 16 of his club-record 51 saves on The Cole Train's behalf. Cole's uncharacteristic stutter in the NL Wild Card Game will merely serve as the last lesson in the education of a young pitcher about to graduate into elite status. From Day 1, Hurdle has portrayed Cole as someone who "wants to be the guy." After 19 wins and 202 strikeouts, Cole has become that guy.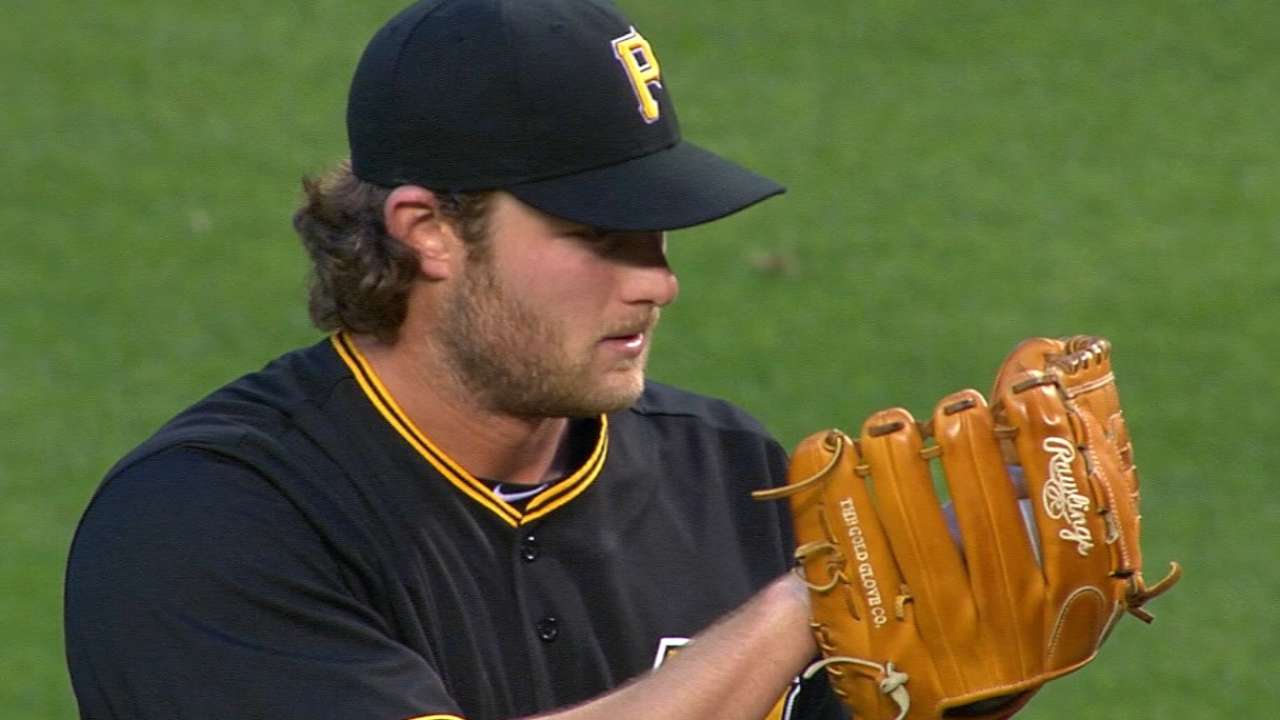 Rookie of the year: Kang, and not merely by default, since he was the lone season-long rookie on the roster, but also by deed. In a lineup of Major League veterans, the Korean newcomer was the hardest hitter -- the kind of guy for whom Statcast™ was created.
Tom Singer is a reporter for MLB.com and writes an MLBlog Change for a Nickel. He can also be found on Twitter @Tom_Singer and on his podcast. This story was not subject to the approval of Major League Baseball or its clubs.