Preller on Padres' imminent managerial search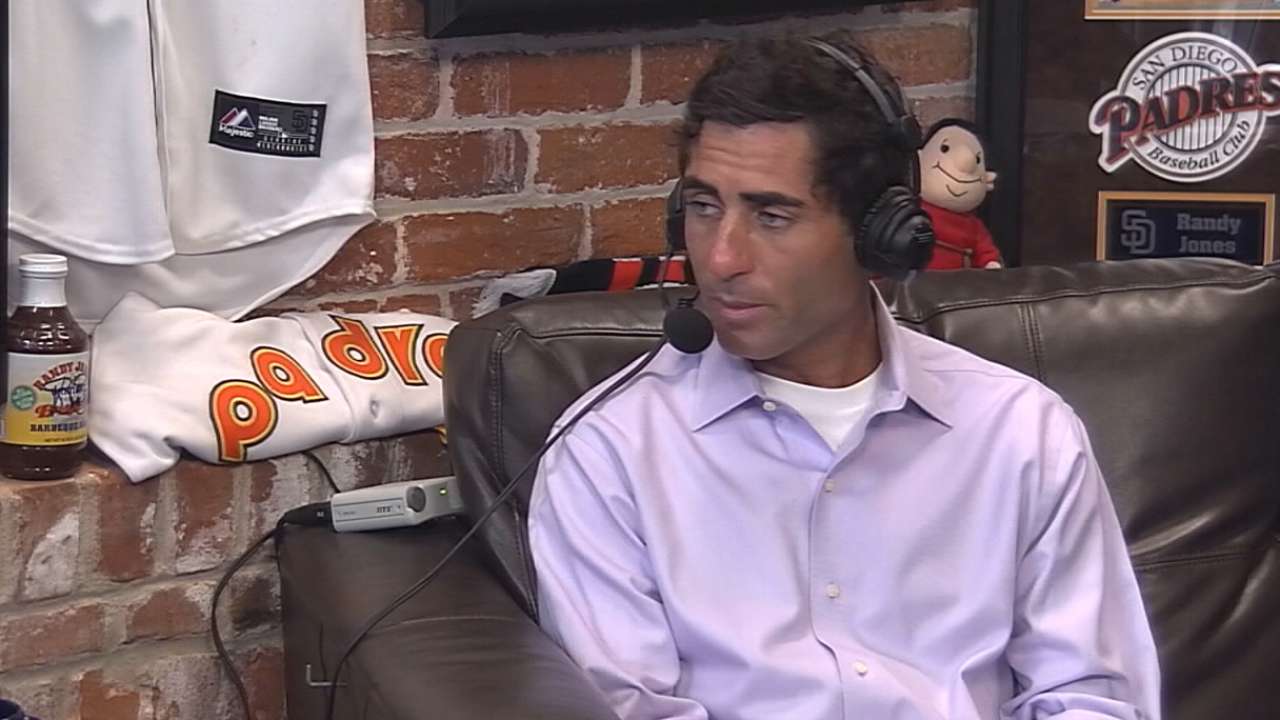 Padres general manager A.J. Preller sat down with Jesse Agler for the final Padres Social Hour of the 2015 season to discuss the upcoming offseason and the Padres' need for a new manager at the helm. Preller had already held a news conference on Monday concerning the state of the managerial search, but he was happy to go into further detail regarding the process and discuss what it is he is looking for in a skipper.
"I think we're looking for someone who is going to bring some energy," said Preller. "Somebody who is going to have a presence. Somebody who the players are going to respect and going to want to play for. You know, somebody who fits within the organization's culture and is looking to establish a culture of winning."
Preller continued on saying "From my standpoint, [I want] someone who I can have a really good working relationship with, and someone who is open to listening and talking about how we are going to get this team better over the next few years."
Preller, who is entering his second offseason since being named the Padres general manager in 2014, is quick to note that the team's next hire doesn't necessarily need Major League managerial experience per se. Rather, Preller and his team believe that the quality they are looking for must come from the individual's character itself.
"I think with what we're looking for, we're not going to pigeon hole [ourselves] and say it has to be someone who has managed before in the big leagues or someone that has 'X' years of experience. … We're looking forward to getting around to some of the best and the brightest with some big ideas."
While intellect and a quality character are important to Preller, he was also quick to address another buzz word that seems to follow him through this process -- chemistry.
"[Chemistry] is a huge part," said Preller. "It's always going to be a big question -- does the chemistry lead to the winning, or does the winning lead to the chemistry? … [We think] it's more about like-mindedness that allows a team to compete and win."
To hear Preller's comments in their entirety along with what he wants to see in the Padres' clubhouse next season, watch the entire interview in the video above. And for more interviews, highlights and Padres content, check out padres.com/socialhour.