Tale of the Tape: Kershaw vs. deGrom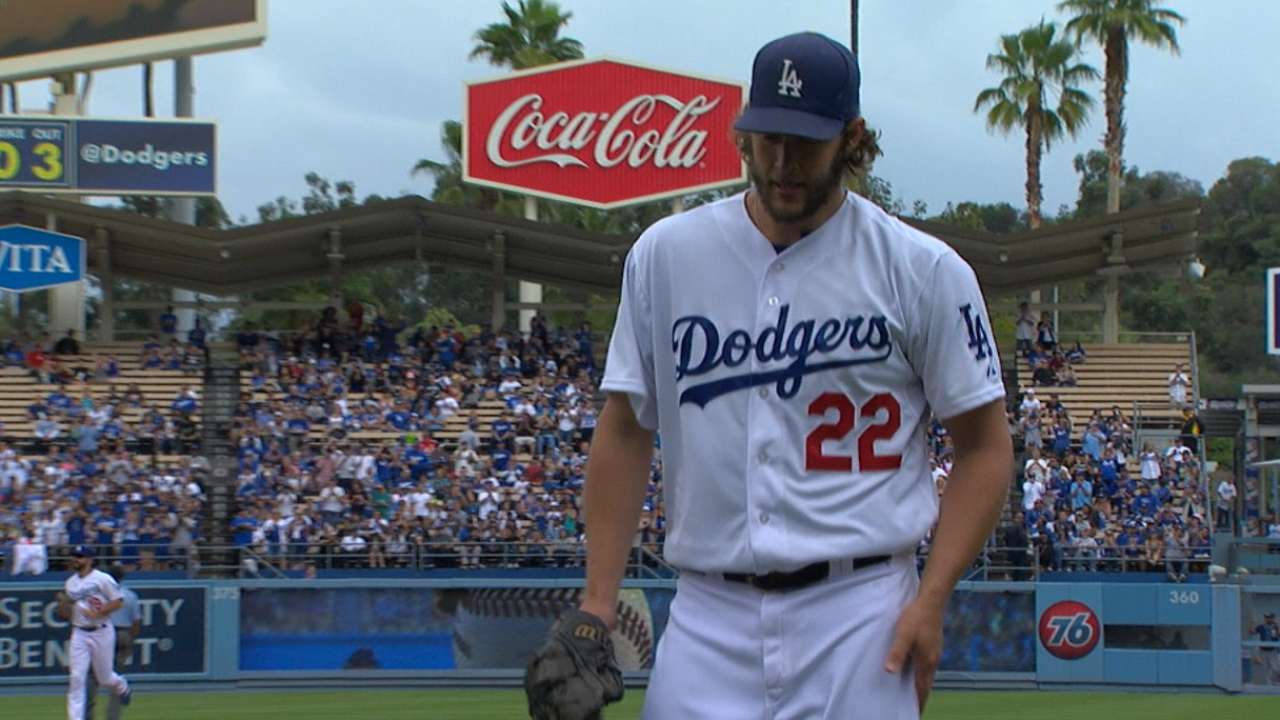 Two of the National League's best pitchers will square off Friday night in Game 1 of the National League Division Series (9:30 ET/6:30 PT on TBS) at Dodger Stadium, one making his postseason debut and the other hoping to erase some playoff demons.
It's what we call a marquee matchup. Dodgers lefty Clayton Kershaw, the 2014 NL MVP and Cy Young Award winner, against Mets righty Jacob deGrom, last year's NL Rookie of the Year. The two have never faced one another, and both should finish in the top five of the NL Cy Young Award voting.
• Postseason gear: Mets | Dodgers
Here's a breakdown of what New York and Los Angeles' lineups are up against come Friday.
Jacob deGrom, Mets
Against the opponent
2015: 1 GS, 0-0, 0.00 ERA
Career: 3 GS, 0-2, 3.66 ERA
Loves to face: Jimmy Rollins .125 (1-for-8), 2 K's
Hates to face: Adrian Gonzalez .375 (3-for-8), HR, 5 RBIs
Game breakdown
Why he'll win: deGrom was the NL's best pitcher this season not named Kershaw, Greinke or Arrieta, ranking in the top five in ERA (2.54), BAA (.215), WHIP (0.98) and several important peripherals categories.
Pitcher beware: Twelve of the 16 homers deGrom allowed this season went to left-handed batters, and the Dodgers' lineup could feature as many as seven.
Bottom line: deGrom, the most consistent and durable of the Mets' dynamic young arms, gives the NL East champions their best chance at outlasting Clayton Kershaw.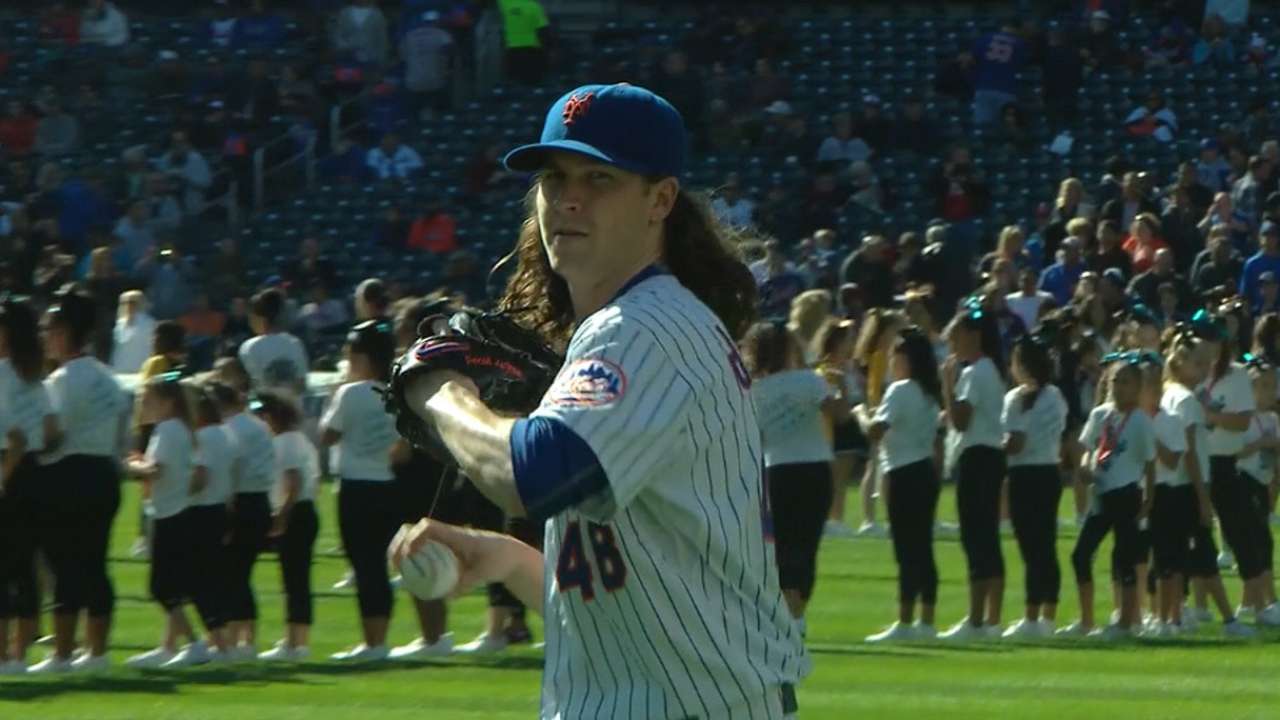 Clayton Kershaw, Dodgers
Against the Opponent
2015: 2 GS, 1-0, 0.56 ERA
Career: 9 GS, 6-0, 1.34 ERA
Loves to face: Lucas Duda, .100 (1-for-10), 7 K's; David Wright, .214 (3-for-14, 4 BB, 2 K's.
Hates to face: Ruben Tejada, .357 (5-for-14), 3 BB; Daniel Murphy, .300 (3-for-10)
Game breakdown
Why he'll win: Because he's Kershaw, the reigning NL MVP and most dominant pitcher of the past half decade. This season, Kershaw added another strikeout crown (his third) to his resume, and he earned at least a tie for the MLB lead in innings, complete games and shutouts.
Pitcher beware: Fair or not, Kershaw's lackluster postseason reputation precedes him. His October numbers: 1-5 with a 5.12 ERA over 51 innings.
Bottom line: Don't tune in late, because this game could speed by along two lines of consecutive zeros.
Joe Trezza is an associate reporter for MLB.com. This story was not subject to the approval of Major League Baseball or its clubs.