Manager, executive award nominees revealed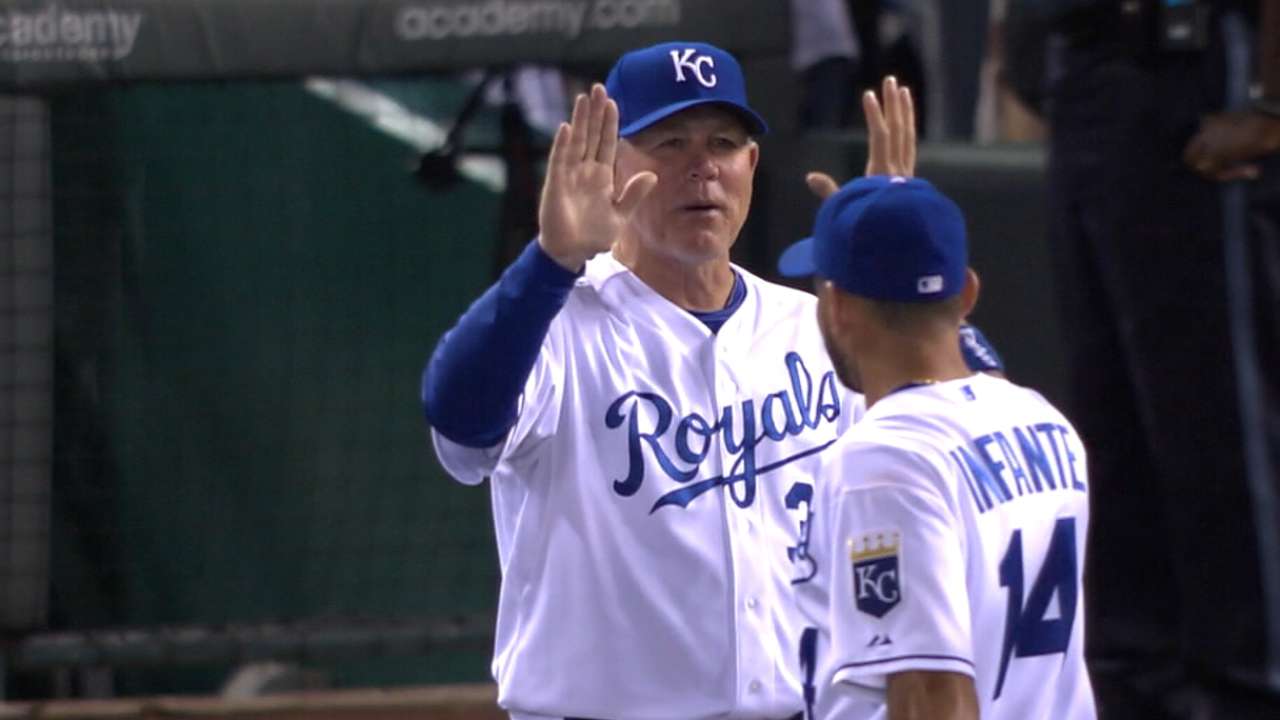 One makes all the right moves to win games with his available roster. The other makes all the right moves to give him a roster that can win.
Those who do it best are usually still playing at this time of year, and that brings us to Best Manager and Best Executive in the Esurance MLB Awards. Voting is underway through Nov. 13 to help determine who receives those two honors from among all 30 Major League Baseball clubs.
Nominees for Best Manager include Jeff Banister of the Rangers, Terry Collins of the Mets, John Gibbons of the Blue Jays, Joe Girardi of the Yankees, A.J. Hinch of the Astros, Clint Hurdle of the Pirates, Joe Maddon of the Cubs, Mike Matheny of the Cardinals, Don Mattingly of the Dodgers, Paul Molitor of the Twins and Ned Yost of the Royals.
Your choices for Best Executive are Sandy Alderson of the Mets, Alex Anthopoulos of the Blue Jays, Brian Cashman of the Yankees, Jon Daniels of the Rangers, Theo Epstein of the Cubs, Andrew Friedman of the Dodgers, Neal Huntington of the Pirates, Jeff Luhnow of the Astros, Dayton Moore of the Royals, John Mozeliak of the Cardinals and Terry Ryan of the Twins.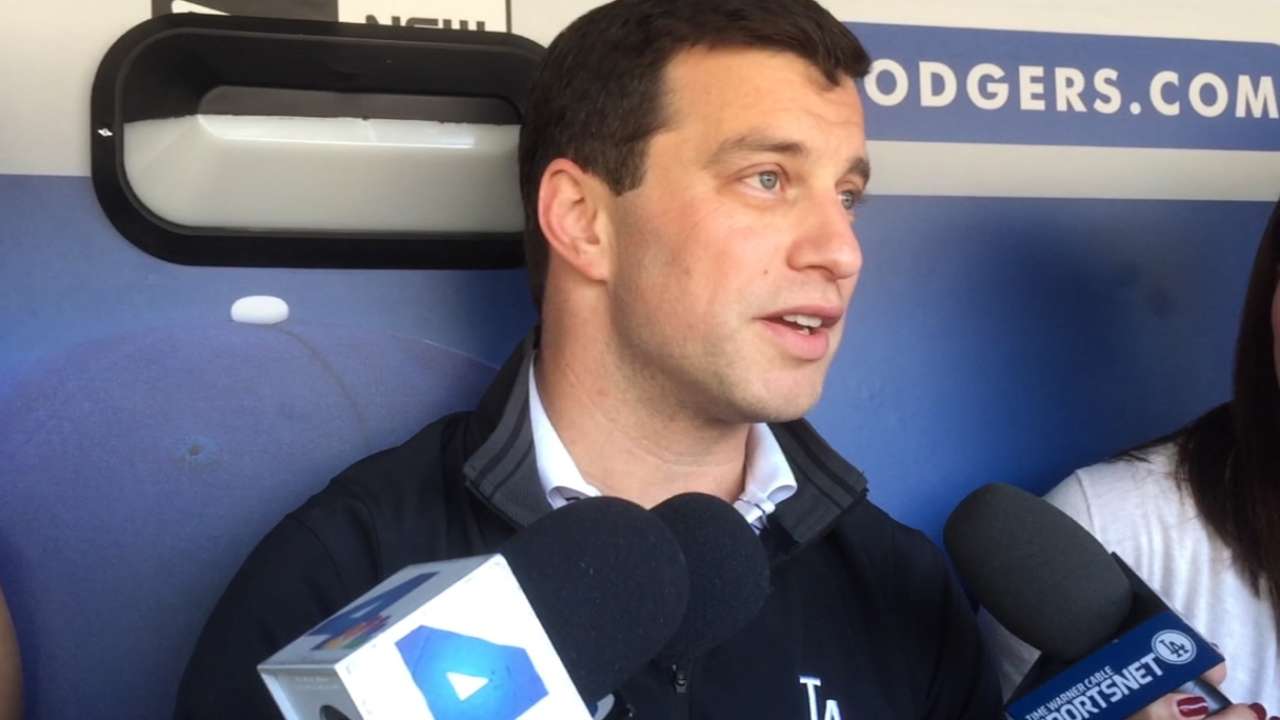 Molitor and Ryan are the only nominees in both categories whose club did not reach the postseason. The Twins finished 83-79, exceeding most expectations after briefly taking over the American League Central lead starting on May 31, and then contending for an AL Wild Card berth until the next-to-last day of the season.
The Esurance MLB Awards annually honor Major League Baseball's greatest achievements as part of an industry-wide balloting process that includes five components, each of which accounts for 20 percent of the overall vote: media, front-office personnel, retired MLB players, fans at MLB.com and Society for American Baseball Research (SABR) voters.
In addition to Best Manager and Best Executive, individual awards will go to the Best Major Leaguer, Best Everyday Player, Best Starting Pitcher, Best Rookie, Best Defensive Player, Best Breakout Player, Best Bounceback Player, Best Social Media Personality and Best Celebrity Fan.
Winners will also be recognized for the year's Best Offensive Play, Best Defensive Play, Best Moment, Best Performance, Best Social Media Post, Best Fan Catch, Best Interview, Best TV Call, Best Radio Call, Best Player-Fan Interaction, Best Video Board Moment and Best Trending Topic. Coming soon will be Best Postseason Performer balloting.
The manager and executive awards are not league-specific. You will be asked to pick one for all of MLB, and that makes your job a little trickier.
There are managers who faced Herculean tasks, such as guiding a club wracked with injuries (i.e., Banister, Matheny and Girardi), teams considered too young (Hinch and Collins) and one perhaps too loaded with stars (Mattingly). Then there's Maddon, who will think nothing of dressing his players in onesies and put zoo animals on the field for a workout day, bringing a refreshing sense of coolness in the face of the longest championship drought in North American pro sports.
There are executive who pulled the right strings in the offseason and before the non-waiver Trade Deadline. Do you go with a big noisemaker like Anthopoulos, who landed superstars at both times of the year? Or someone like Moore, who refined Kansas City's roster last winter and then landed Johnny Cueto and Ben Zobrist in key trades this summer? Is it a reward for development of talent mixed with key acquisitions, as in the case of Alderson, Epstein or Luhnow?
In both of these categories, every candidate has a strong case. The fact that all 11 candidates in each category either made the postseason or contended until the final weekend says it all.
Voting will remain open through Nov. 13 by visiting mlb.com/awards. Winners will be announced live on MLB Network and MLB.com on Nov. 20.
Mark Newman is enterprise editor of MLB.com. Read and join other baseball fans on his MLB.com community blog. This story was not subject to the approval of Major League Baseball or its clubs.