Royals opt for Gore's speed for ALDS roster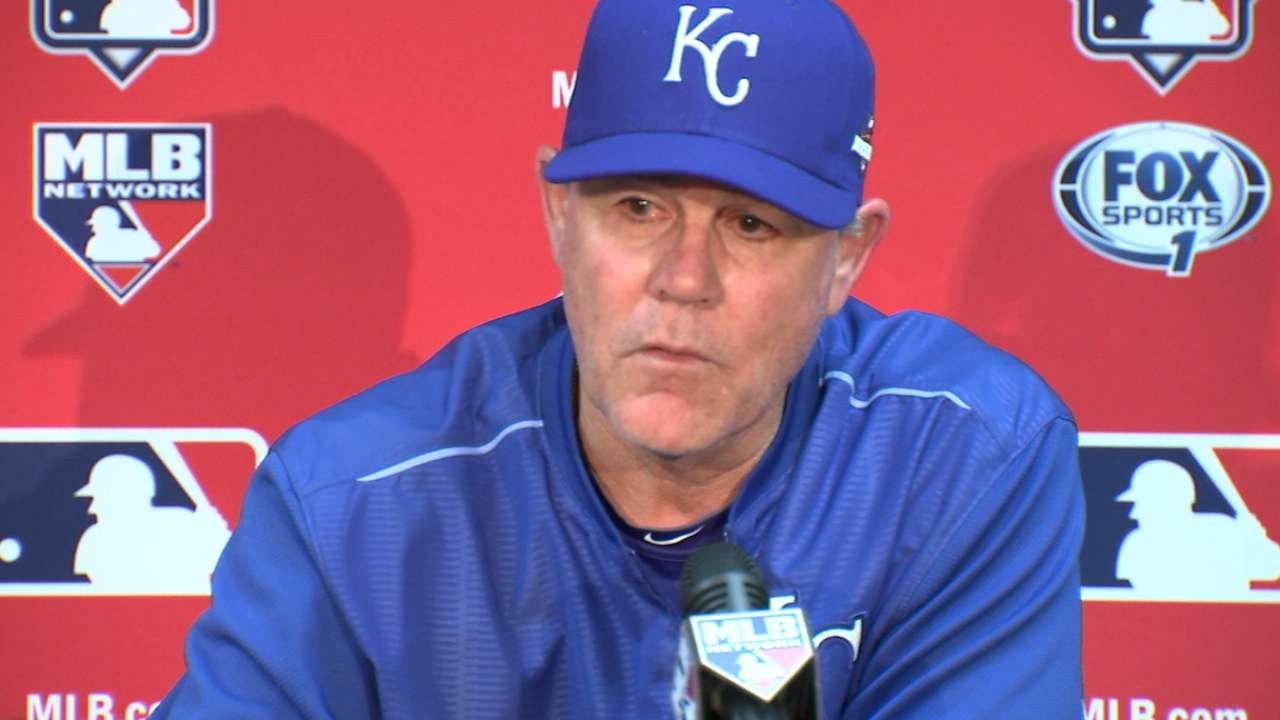 KANSAS CITY -- The Royals' roster for the American League Division Series was finalized Thursday morning, with the only real roster battle being between outfielders Jonny Gomes and Terrance Gore.
Kansas City chose the electrifying speed of Gore over Gomes' bat.
The best-of-five series against the Astros begins tonight at 6:30 CT at Kauffman Stadium (Fox Sports 1).
"Gore and [Jarrod] Dyson are top-notch basestealers," Royals manager Ned Yost said. "Paulo [Orlando] is one of the fastest guys in the league, and it just gives us that speed element."
The other main factor is that Yost isn't a big fan of pinch-hitting. And Yost isn't about to pinch-hit for his lefties such as Alex Gordon, Mike Moustakas or Eric Hosmer, thus making Gomes' presence unnecessary.
"We don't have a team that we pinch-hit for," Yost said. "All of our lefties hit well against lefties. So we don't really have a spot that we can identify as a pinch-hitting situation late in the game.
"I mean, all of our guys have been really productive. We think our lineup's really deep, and it's more about running than it is pinch-hitting."
As expected, Kansas City chose to keep 11 pitchers and 14 position players.
Rosters can be changed between series.
PITCHERS (11)
Yordano Ventura
Johnny Cueto
Edinson Volquez
Kris Medlen
Chris Young
Luke Hochevar
Franklin Morales
Danny Duffy
Ryan Madson
Kelvin Herrera
Wade Davis
CATCHERS (2)
Drew Butera
Salvador Perez
INFIELDERS (6)
Christian Colon
Alcides Escobar
Eric Hosmer
Kendrys Morales
Mike Moustakas
Ben Zobrist
OUTFIELDERS (6)
Lorenzo Cain
Jarrod Dyson
Alex Gordon
Terrance Gore
Paulo Orlando
Alex Rios
Jeffrey Flanagan is a reporter for MLB.com. Follow him on Twitter at @FlannyMLB. This story was not subject to the approval of Major League Baseball or its clubs.