Hinch's calm demeanor has Astros rolling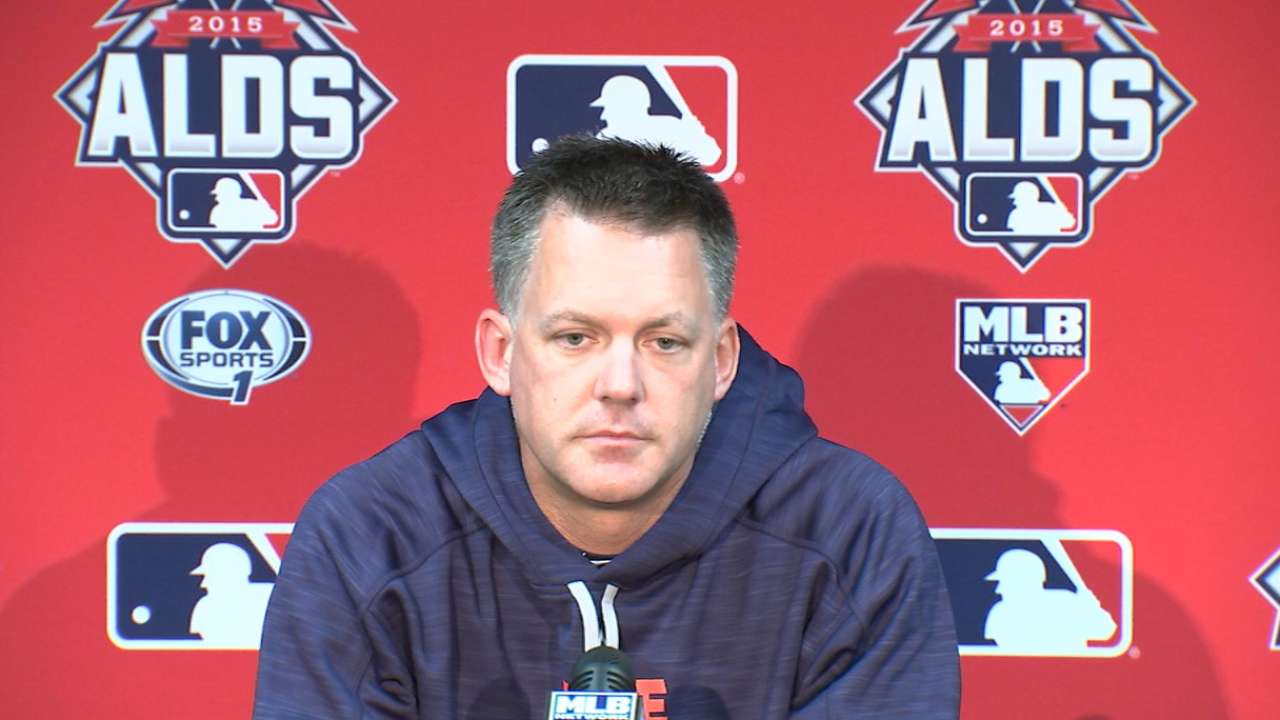 KANSAS CITY -- Astros president of business operations Reid Ryan was impressed that one of the things that manager A.J. Hinch said when the club was interviewing him last year was that Hinch wanted the job so he could feel champagne burning in his eyes.
Mission accomplished.
In his first year with Houston, Hinch has guided the Astros to the American League Division Series against the Royals with a 3-0 victory over the Yankees in the AL Wild Card Game presented by Budweiser on Tuesday, and he has helped the club stake its claim as the Majors' biggest surprise team this season. Just two years removed from losing 111 games, Hinch has brought a steady hand and a vcalming influence to Houston.
"He's made a huge difference," veteran catcher Jason Castro said. "Coming into the spring, he set the tone. He expected a lot out of us on the field but kept it loose in the clubhouse. He came in and he gained everyone's respect right away and did a really good job this year."
Hinch learned from his only previous managerial gig from 2009-10 in Arizona, when as a 34-year-old, he was an unpopular hire among D-backs players who didn't want to see Bob Melvin go. Hinch was in a no-win situation and admittedly made some mistakes, but he is now more comfortable in his own skin.
"He was able to manage the way he wanted to manage," said reliever Chad Qualls, who was with Hinch in Arizona. "He knew what he had to do, he stuck with a plan. He ran the bullpen unbelievably all year. He didn't jump ship on some guys who might have went through a tough patch and stuck with them, position player and pitching-wise. I think he did a great job, and it's a testament to what he's done to be able to manage the first year and bring us to this spot."
Hinch has kept the Astros on a consistent and even keel throughout the year, even during a tumultuous September when they blew the division lead and then had to rally in the final weekend to clinch the second AL Wild Card.
"This is who I am," Hinch said. "I've made a promise to myself that if I got in the manager's chair again, I was going to ask the players to be themselves, and with all of our imperfections, we handled situations the way he handled them. What you see is what you get with me. There's not a lot hidden."
Designated hitter Evan Gattis said Hinch told the players what he expects from them in Spring Training and has let them do their jobs.
"It's been a professional club," Gattis said. "He's been loyal to the players and expects them to do the job. If you're not self-motivated, I don't think you belong in this clubhouse."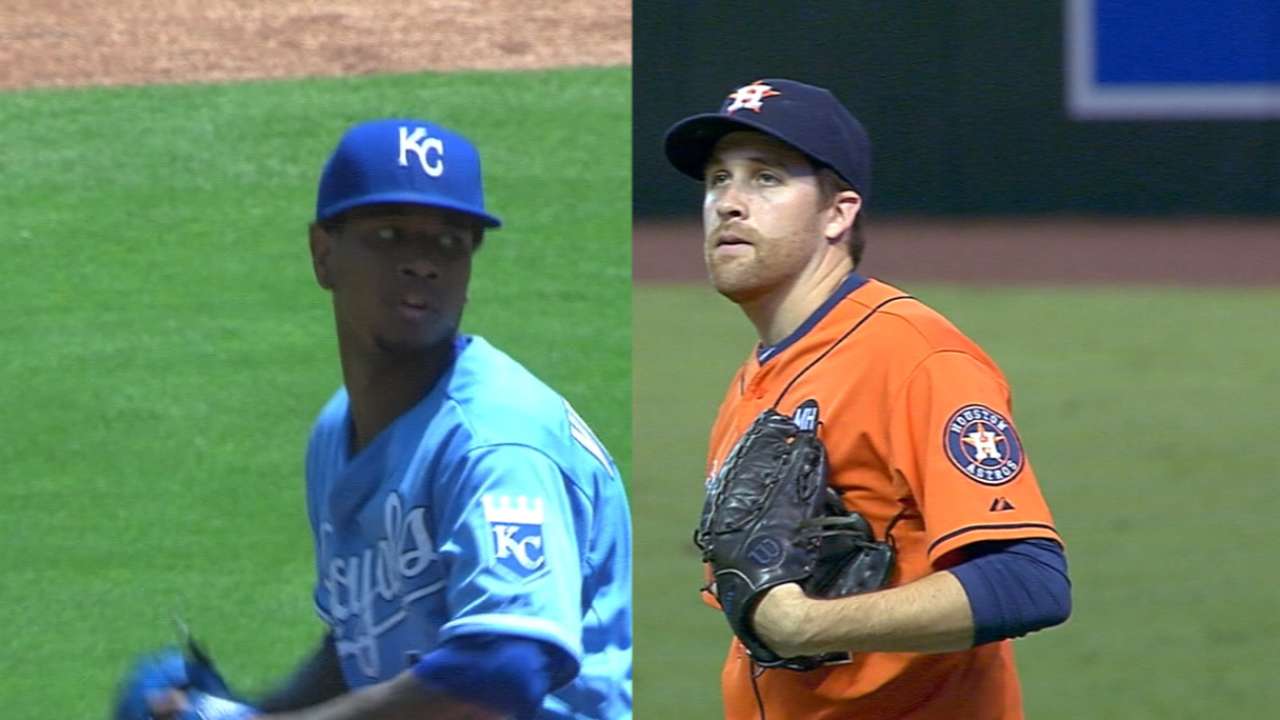 And Hinch has even grown as a manager as this year has progressed, especially in September. The Astros began the month with a four-game lead in the division and went into a tailspin that questioned everyone's resolve.
"He never hit the panic button," Gattis said. "Every once in a while when it's going bad, he'll talk to us. Like he told us at the beginning of Spring Training, he doesn't care what anybody on the outside thinks, and it's really going to depend on us and what we think and how we go about our business."
Brian McTaggart is a reporter for MLB.com and writes an MLBlog, Tag's Lines. Follow @brianmctaggart on Twitter and listen to his podcast. This story was not subject to the approval of Major League Baseball or its clubs.