Today on FS1: TEX-TOR, 3:30 ET & HOU-KC, 7:30 ET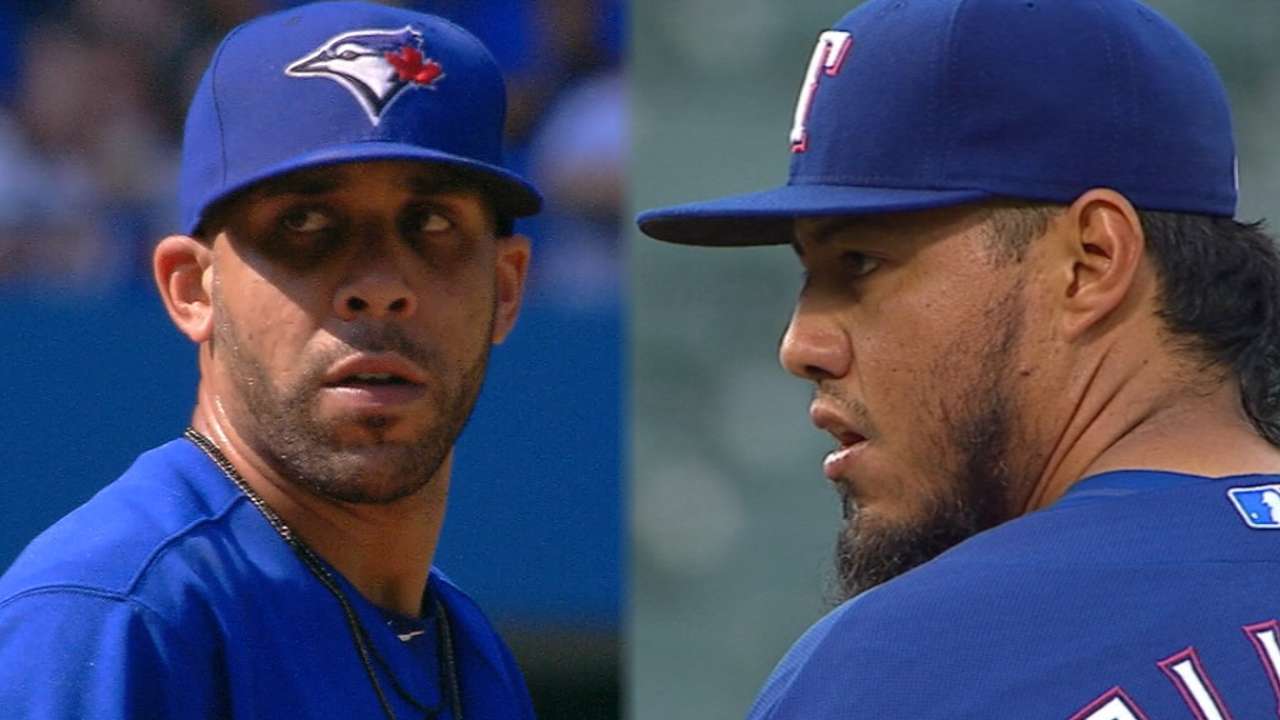 Now that you have gotten a taste of the 2015 postseason with Wild Card action each of the past two nights, it's time for a bigger bite. Today's menu of October goodness features a pair of American League Division Series openers that are sure to satisfy your appetite.
It all starts at Rogers Centre in Toronto, where the Blue Jays host the Rangers at 3:30 p.m. ET on FOX Sports 1 and Sportsnet, followed by Astros-Royals on FS1 at 7:30 p.m. ET at Kauffman Stadium in Kansas City.
• Red-hot Blue Jays, Rangers meet at raucous Rogers
Expect an electric environment at both venues, as Royals fans look to build on the buzz created by last season's run to the World Series and Blue Jays fans are eager to experience their first postseason game since Joe Carter's walk-off home run in Game 6 of the 1993 World Series.
The visitors also will bring their share of energy into these contests. The Rangers are amped to be playing postseason baseball again after a two-year absence interrupted a three-year run that included back-to-back AL pennants in 2010 and 2011.
• Astros-Royals matchup chock-full of similarities
The Astros will look to build on the momentum of Tuesday night's 3-0 victory over the Yankees in the AL Wild Card Game presented by Budweiser. It was the Astros' first postseason victory since the 2005 National League Championship Series.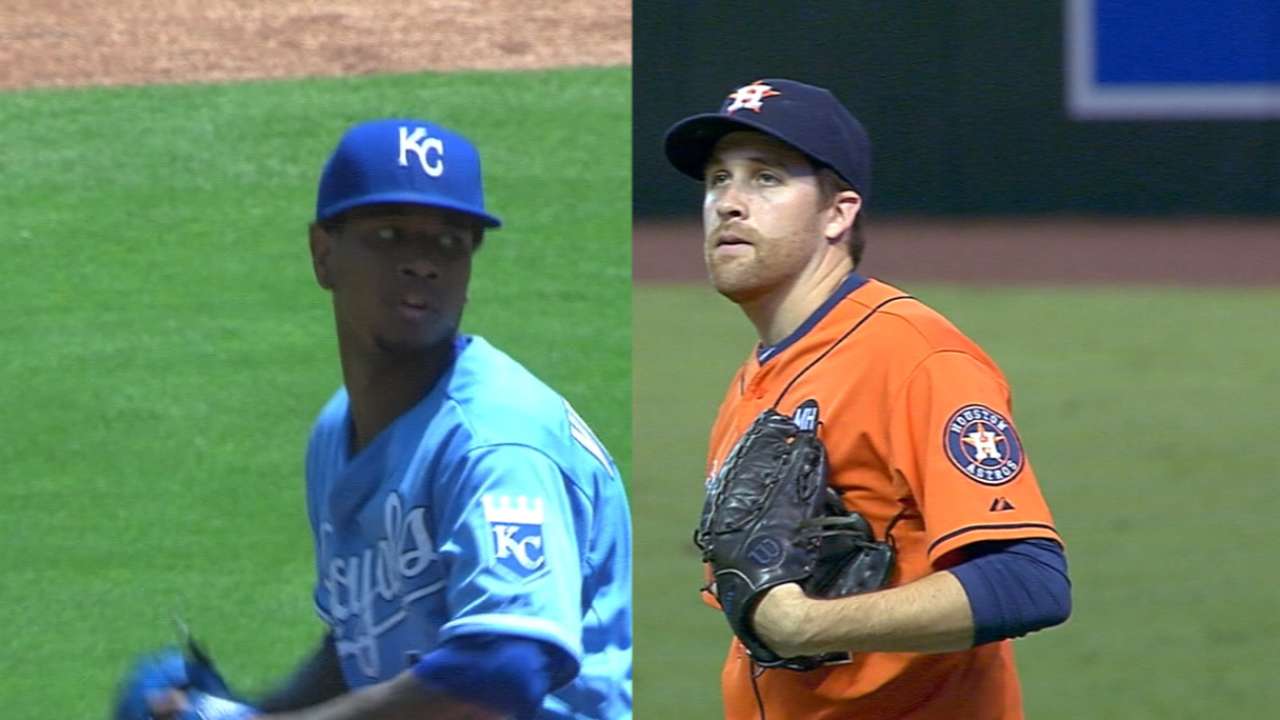 "This is exciting, but the job isn't done," Astros outfielder George Springer said. "These are going to be hard-fought games, but you just have to go out again and have some fun. I think we kind of enjoyed being in New York and having that opportunity and now we just have to do the exact same thing here."
• Shop for postseason gear | Schedule
Right-hander Collin McHugh, a 19-game winner in 2015, gets the start for the Astros against hard-throwing Royals righty Yordano Ventura.
"This is going to be a fun series," said Royals manager Ned Yost, who guided his team to the best record in the AL. "It'll be a tough series, but a fun series. When you get into these kinds of series, you have to execute. Once you get to this point everything is a bit of do-or-die. Every pitch is important. You can't take a pitch off. Your focus has got to be razor sharp because you know everybody in the world is watching. Victory or defeat can hinge on one pitch, so you've got to be ready to go."
That's exactly the type of game the Blue Jays no doubt had in mind when they acquired left-handed ace David Price in a July 30 trade with Detroit. Price has been everything the Jays could have hoped for, posting a 9-1 record with a 2.30 ERA since the trade. Price will oppose Rangers right-hander Yovani Gallardo in the first of today's postseason double dip.
"This is why you play the game," Price said of the postseason. "This is why you put in the work. Everybody out there is going to have adrenaline. This takes it to that next level."