Donaldson itching to bring the rain vs. Rangers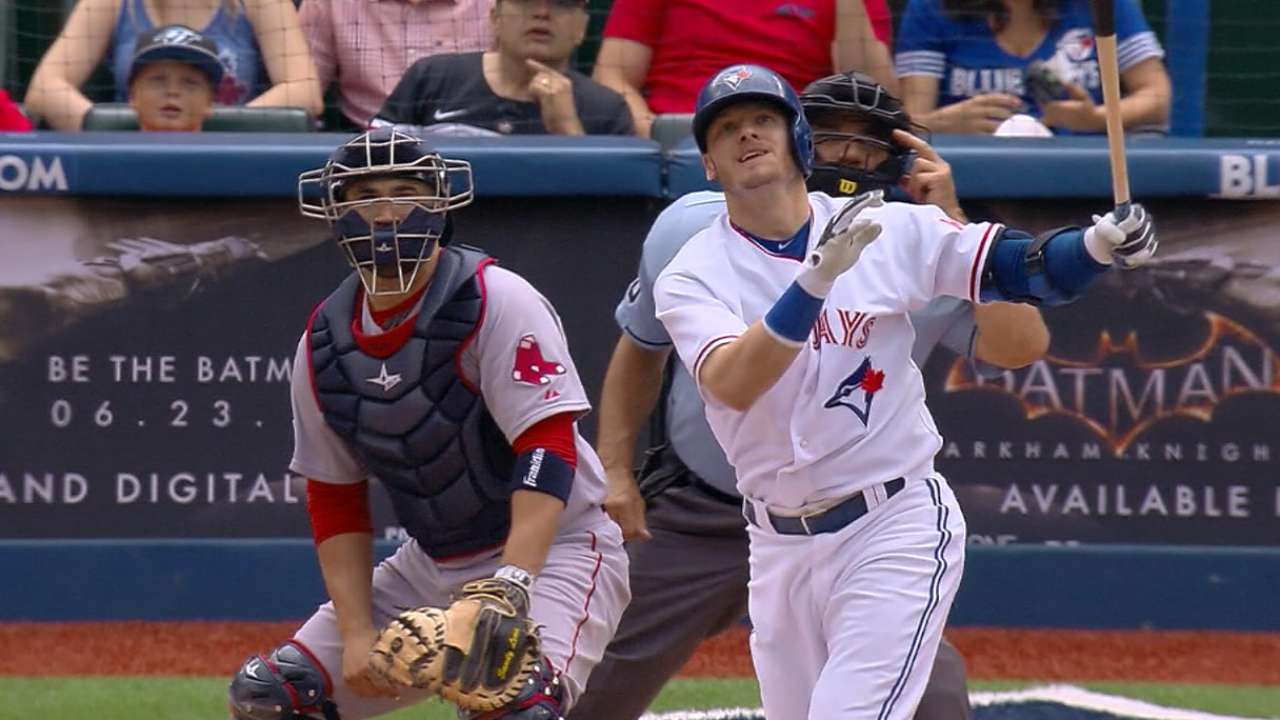 TORONTO -- The Blue Jays are known for their confidence, and no player embodies that attitude more than Josh Donaldson. Known at times to be brash and bold, the All-Star third baseman was blunt on Wednesday when asked why he believed his team could carry over a strong regular season showing into today's American League Division Series opener against the Rangers at Rogers Centre (3:30 p.m. ET, Sportsnet and Fox Sports 1).
"Have you looked at our lineup?" Donaldson asked before the team's workout. "That's why I'm confident. Our lineup is legit. We have, one through nine, I feel like we have the best lineup in baseball."
His confidence isn't misplaced. The Blue Jays outhit everyone in the Major Leagues this season in numerous categories, finishing No. 1 in runs (891), home runs (232) and OPS (.797). Having guys like Jose Bautista, Edwin Encarnacion and Troy Tulowitzki helps, but Donaldson did the most heavy lifting as he put up a memorable season in his first year with the Blue Jays. After being acquired in an offseason trade with A's, the 29-year-old led the AL in RBIs (123) and set career highs in homers (41), doubles (41) and OPS (.939) to help Toronto to its first postseason berth in more than two decades.
"Shoot, he's got a chance to be the MVP when it's all said and done," Blue Jays manager John Gibbons said.
Donaldson, who's making his fourth postseason appearance in as many years, hopes he can bridge his MVP-caliber season with an MVP-caliber postseason while helping some of his less experienced teammates find their way in the high-stakes play of October baseball.
"Be an example for some of the guys in this clubhouse," said Donaldson, who's gone 10-for-43 in 11 career postseason games. "Just the willingness to go out there and try to take some pressure off those guys. And if they need any advice, that's where I'm at."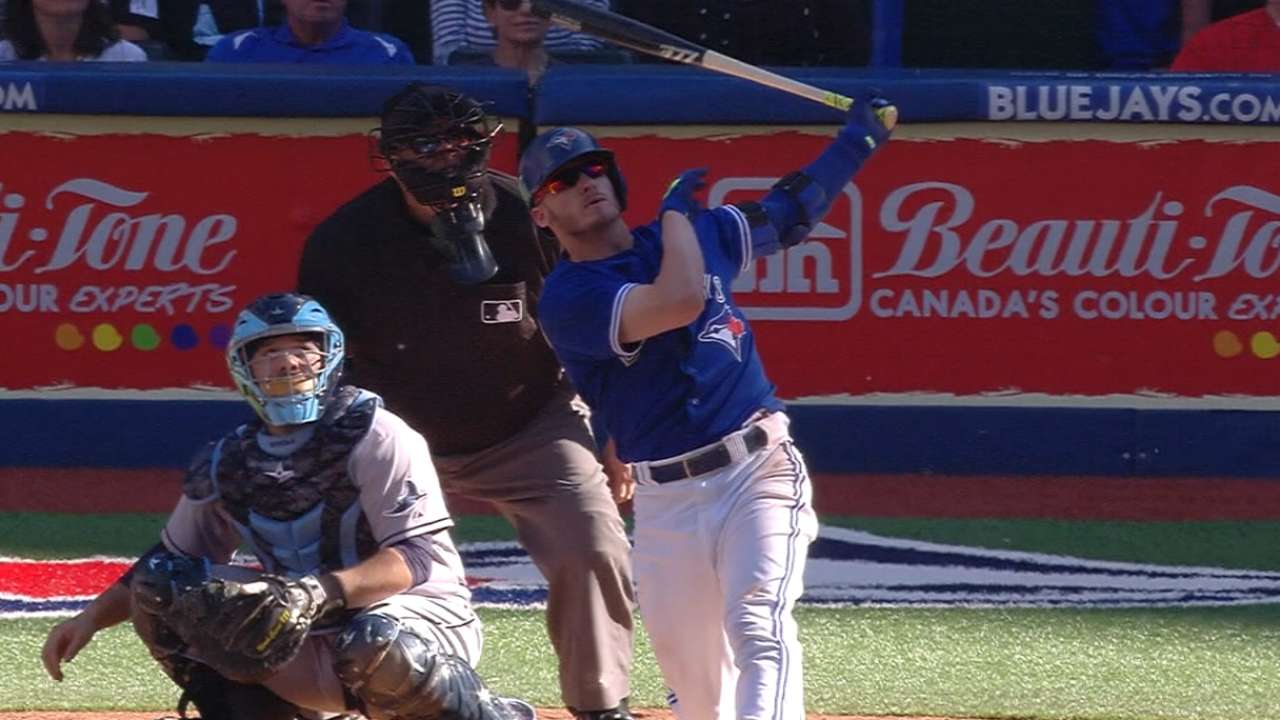 Gibbons has maintained since Spring Training that the offseason pickups of Donaldson and free-agent catcher Russell Martin transformed the Blue Jays on both sides of the ball. And though the club was further bolstered by the high-profile additions of Tulowitzki, David Price and Ben Revere at the non-waiver Trade Deadline, Gibbons said adding Donaldson helped bring the Blue Jays confidence and toughness that was was "needed desperately."
The Blue Jays' fan base -- also desperate in its longing for a postseason appearance -- has done its fair share to acknowledge all Donaldson has accomplished this year. If the regular season was any indication, it would seem reasonable to expect a loud chorus of "M-V-P" chants for the self-proclaimed "Bringer of Rain" when he steps to the plate in the series opener.
Jamie Ross is an associate reporter for MLB.com. This story was not subject to the approval of Major League Baseball or its clubs.