Price as advertised: Ace key for Blue Jays
Left-hander big reason why club is back in postseason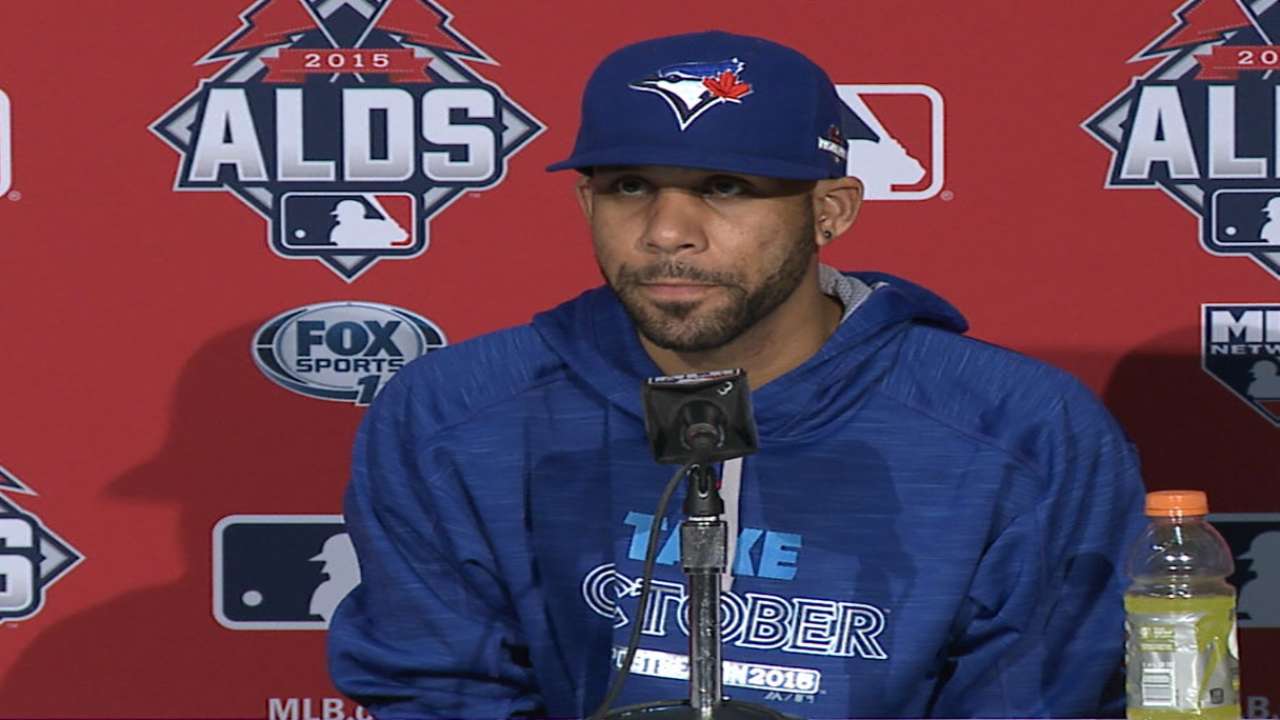 TORONTO -- When the Blue Jays acquired David Price at the non-waiver Trade Deadline, this is exactly how they envisioned it playing out: The ace left-hander taking the mound for the club's first playoff game in 22 years.
That vision will become a reality today when Price gets the start against the Rangers in the opener of the American League Division Series at Rogers Centre at 3:37 p.m. ET on Sportsnet and Fox Sports 1.
• Shop for Blue Jays postseason gear
"If I'm a betting man, you can't bet in this game, but I would bet on him," Blue Jays manager John Gibbons said of his Game 1 starter.
Price enters the opener with a shining record as a member of the Blue Jays. Since Price joined the team in a trade with the Tigers on July 30, he's put up a 9-1 record with a 2.30 ERA in 11 starts. He's been everything the Blue Jays have hoped for and more, giving Toronto its first ace since Roy Halladay while leading the team to its first American League East title since 1993 -- the same year they last won the World Series.
Off the field, Price has been equally revered, buying his teammates team-branded bath robes and electric scooters that they ride around the clubhouse almost every day. Gibbons called him "one of the characters of the game," and noted how quickly he fit in with the rest of the team following the trade.
Price said how he conducts himself in the clubhouse is as important as what he does on the mound.
"Just don't change. You know, that's one of my sayings. Times change, but I don't," Price said Wednesday. "I don't care what team I'm on, I want to conduct myself in that locker room, in the dugout, and out there on the field the way that I always have. I know that if I can show my teammates that I'm here for them every single day, especially on the days that I'm not pitching, I know that they will respond to that well and they'll have my back as well."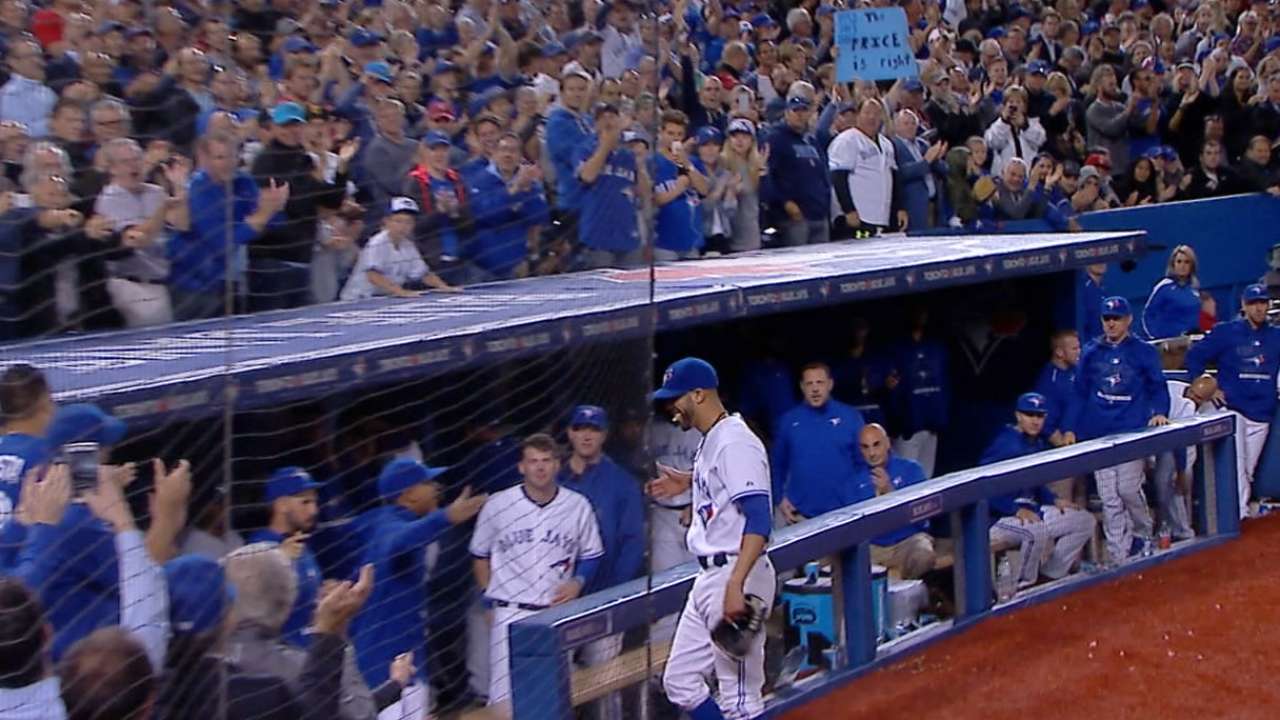 Postseason play isn't new for the 30-year-old. Over five years, he's pitched in 10 playoff games (five starts), posting a 1-5 record with 4.50 ERA. Price earned a victory in his second career playoff appearance in the 2008 ALDS as a member of the Rays, but he's dropped his last five decisions, the most recent coming in the 2014 ALDS with the Tigers.
In addition to Price's playoff struggles, he will face a tough Rangers squad. Over the course of his career, he's 3-4 with a 5.15 ERA in 11 starts against Texas.
Despite that success, the Rangers aren't expecting any easy at-bats when they step to the plate. They know they'll be up against an American League Cy Young Award contender.
"He throws 98 [mph], a couple offspeed pitches, hits his spots," said Prince Fielder, who's 2-for-12 lifetime against Price. "You know, the usual Cy Young stuff."
Elvis Andrus (15-for-35), Shin-Soo Choo (6-for-19) and Adrian Beltre (11-for-36) have enjoyed the most success against Price of all Texas hitters.
"He knows how to pitch. He has been one of the best pitchers in the American League for the past four or five years and has been getting better as time goes by," Beltre said. "We have to do our best to crack him somehow."
Jamie Ross is an associate reporter for MLB.com. This story was not subject to the approval of Major League Baseball or its clubs.