Kang receives huge ovation from Bucs faithful
Popular infielder makes first public appearance since season-ending injury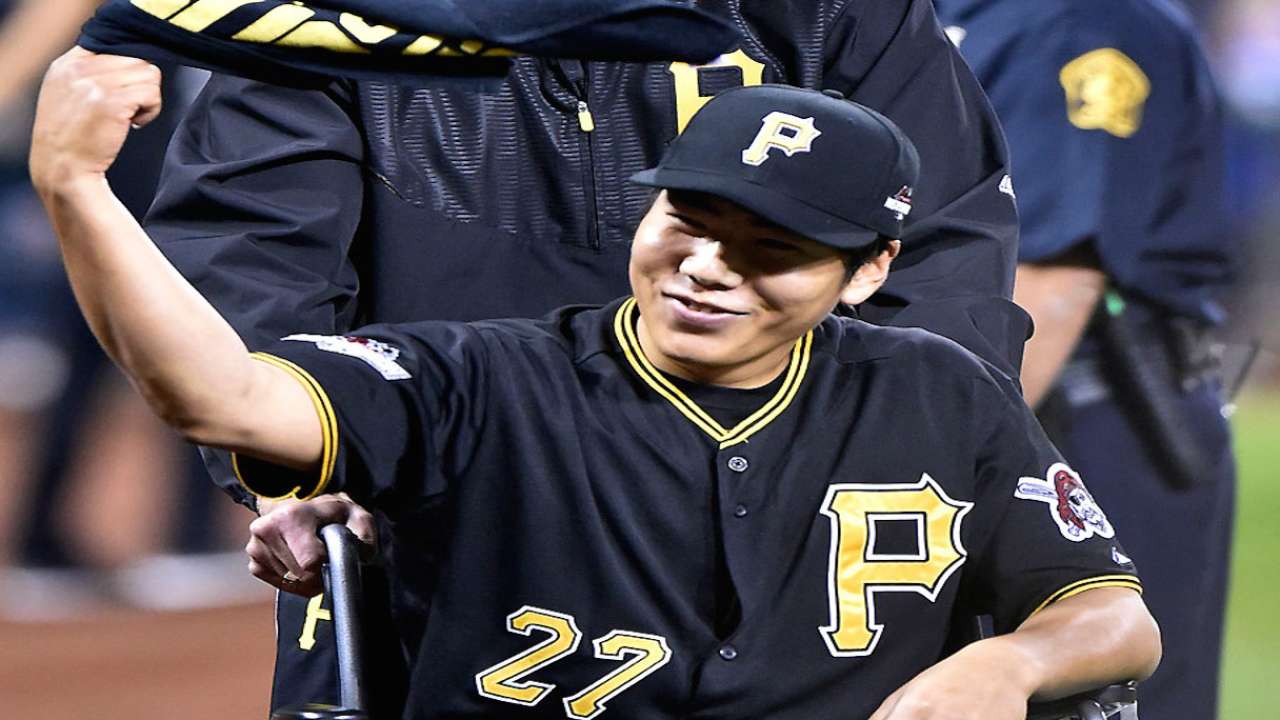 PITTSBURGH -- The only people more excited to see Jung Ho Kang on Wednesday night than the black-clad fans at PNC Park might have been inside the Pirates' dugout.
Kang, the fan favorite and incredibly popular rookie infielder from South Korea, was introduced alongside his teammates before the Pirates lost to the Cubs, 4-0, in the National League Wild Card Game presented by Budweiser, rolling onto the field in a wheelchair to raucous applause from the sellout crowd.
Kang, who underwent season-ending surgery on his left leg Sept. 17, took his place during pregame player introductions between third-base coach Rick Sofield and reliever Antonio Bastardo in his first public appearance since the injury.
Wearing his No. 27 jersey and black pants, Kang sat with his left leg elevated, waving a Pirates rally towel as he was pushed into place. While the home crowd roared with one of its loudest cheers of the night, the Pirates' dugout went into a frenzy.
A.J. Burnett stepped onto the field to clap for Kang. Gregory Polanco leaned over the railing as he cheered. Every other player who could fit along the rail quickly vaulted to the top step of the dugout.
Several minutes before that, Pittsburgh let Chris Coghlan -- the man who injured Kang less than three weeks ago -- know that the fans haven't forgotten, raining down boos on the Cubs outfielder.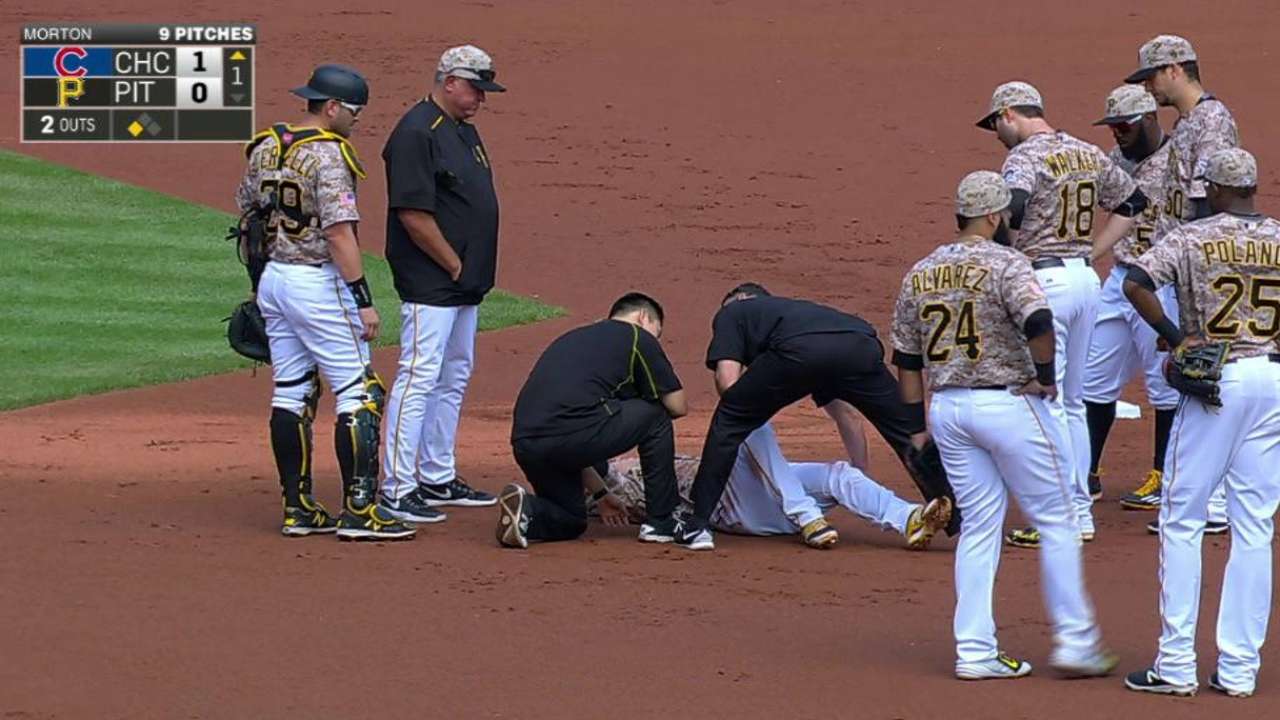 In the first inning of the Pirates' Sept. 17 game against the Cubs, Coghlan took a hard slide into Kang's leg. Later that night, Kang had an open reduction/internal fixation of a displaced tibial plateau fracture with a lateral meniscus repair.
Kang is expected to return to the field early next season. It will be hard to top the response his return to PNC Park received Wednesday night.
Adam Berry is a reporter for MLB.com. Follow him on Twitter at @adamdberry. This story was not subject to the approval of Major League Baseball or its clubs.