Astros look to power up at Royals' big park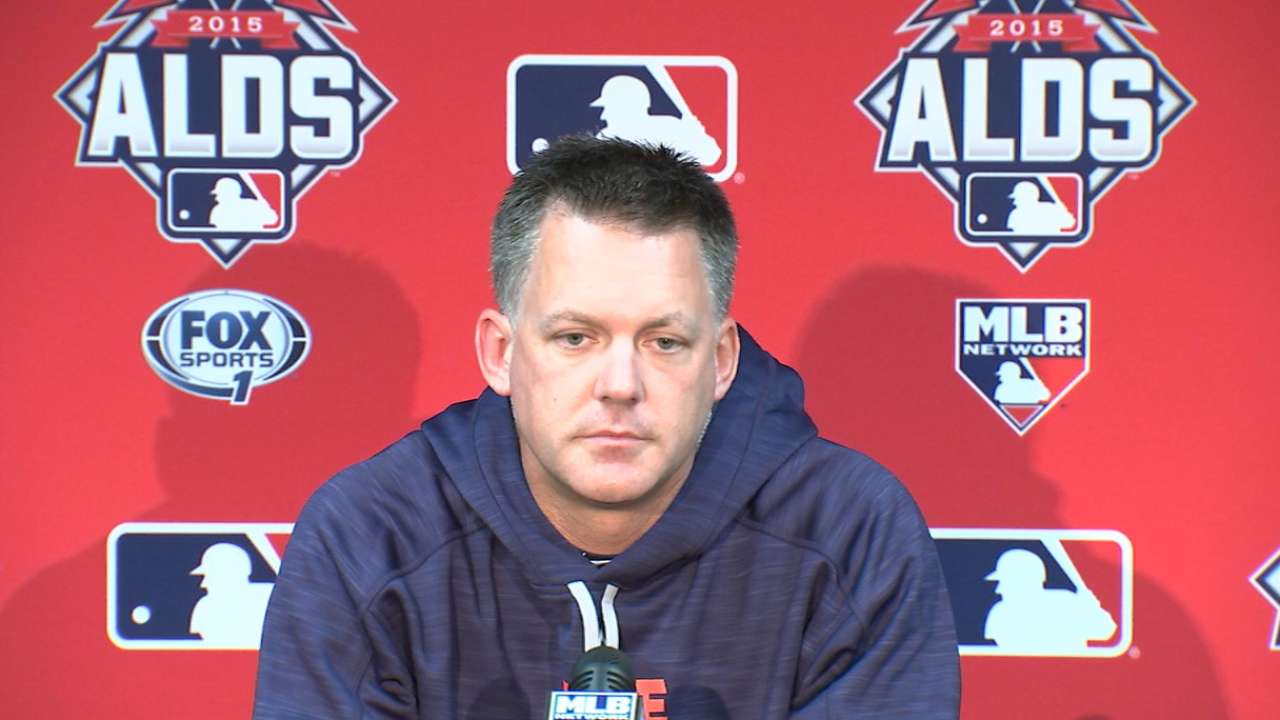 KANSAS CITY -- The biggest challenger to an Astros offense that's relied on power for much of its runs this season just might be a ballpark during this best-of-five American League Division Series against the Royals.
Kauffman Stadium is a daunting place for even the most dangerous of power hitters -- several of which reside in Houston's lineup. Game 1 is set for tonight at 6:30 CT on FOX Sports 1.
The Astros had 11 players hit double-digit home runs this season, which tied a Major League record, also reached by the 2004 Tigers. Evan Gattis led the way with 27 homers. Colby Rasmus and Luis Valbuena weren't far behind with 25.
"I think power's been a part of our game all year," manager A.J. Hinch said. "I mean, obviously, we hit the number of home runs that we hit without it being a big deal to us.
"But it's not the only way we score runs. Especially when you come up against good pitching in a big ballpark, you're not often rewarded with balls in the air. I think it's a tough matchup. You don't ever go into games trying to hit homers or thinking that's the only way you're going to score."
The Astros hit just one home run -- coming off the bat of Preston Tucker -- in their regular-season three-game series in Kansas City in July. In only two other series this season did they total as few home runs.
The club's home run leaders, Gattis, Rasmus and Valbuena, have just six home runs in 142 at-bats between them at Kauffman Stadium, with Rasmus responsible for five of them and Valbuena claiming the other.
Houston was 13-30 in the regular season when it didn't hit a home run, compared to 73-46 when it did, including 57-11 when multiple home runs were hit.
"With our guys, as we match up, I'll have to decide on a couple of different occasions, do you want to go defense versus offense?" Hinch said. "But I come to the ballpark every day with those sort of dilemmas. But the good part is no matter who I put in, we've got some bench players that have some power too.
"What I've learned about our guys is that we have enough power to hit the ball out of any ballpark. We've just got to get a good pitch to hit."
Jane Lee is a reporter for MLB.com. This story was not subject to the approval of Major League Baseball or its clubs.