Gallardo no pushover vs. vaunted Blue Jays
TORONTO -- Two decades of pent-up postseason energy will be unleashed at Rogers Centre this afternoon (2:30 p.m. CT, FS1). Yovani Gallardo can't worry about quieting the crowd. All he can do is try to silence the mighty Blue Jays offense.
He's one of the few pitchers who has done that this year.
The Jays put up 891 runs during the regular season. Nobody threw more innings without allowing one than Gallardo. It's a big reason why he'll get the ball for the Rangers in today's American League Division Series opener.
Gallardo didn't overpower Toronto, striking out just six over 13 2/3 innings. Nor was he necessarily a model of efficiency, tossing 101 pitches over 5 1/3 innings on Aug. 27 at Globe Life Park. But for 8 1/3 innings of three-hit ball June 27 at Rogers Centre, coupled with the August win, Gallardo flummoxed a Toronto lineup that pounded bigger-name pitchers all summer.
Many would love to know how.
"Well, if I gave away all my secrets, you would be helping them out," Rangers manager Jeff Banister jokingly answered a reporter who asked that.
The answer from Gallardo was to pitch them very deliberately.
"I think we came up with a good game plan, just being aggressive," Gallardo said. "Obviously they have a good lineup, a powerful lineup with what they did throughout the year, and I think with the catchers, we did a good job of making adjustments throughout the game whenever we had to, just being aggressive in the zone and get the guys to swing the bat.
"Obviously, at the end of the day, it's a matter of executing pitches, hitting your spots in your location where you want to throw it. I faced pretty much a lot of the guys on their team throughout my career. It's obviously different points in their career, but at the end of the day, it's just moving the ball around, just being aggressive in the zone, throwing strikes."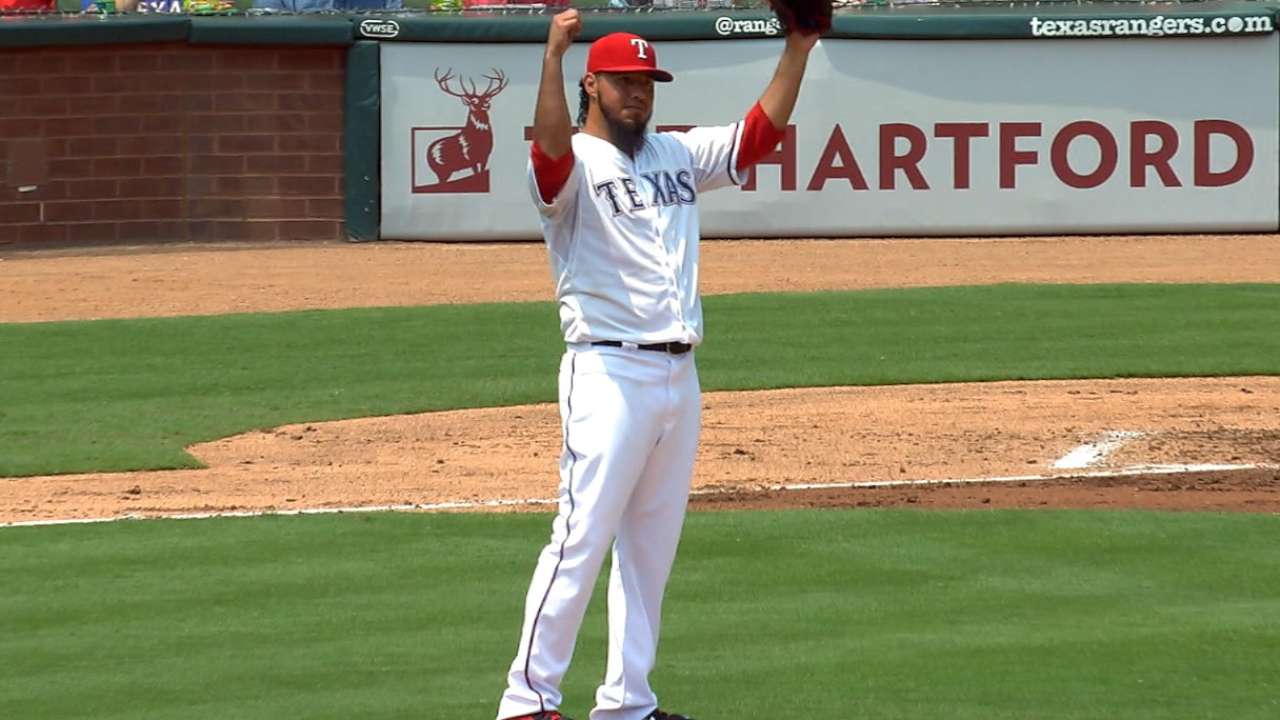 Some of those hitters have adjusted their style. But so has Gallardo, whose strikeout rate has fallen each of the last three years but whose assortment improved.
"He's kind of evolved himself a bit from when he was in Milwaukee," Blue Jays third baseman Josh Donaldson said. "His fastball command has probably gotten a bit better, he throws a cutter now. He's got a nice curveball. I think he's developed a little slider.
"He's done a pretty good job of evolving himself into a more complete pitcher, and as a hitter, when he has that many options to go to, you have to narrow it down a bit more and take advantage of the mistakes he's going to make, because he's not going to make a whole lot of mistakes."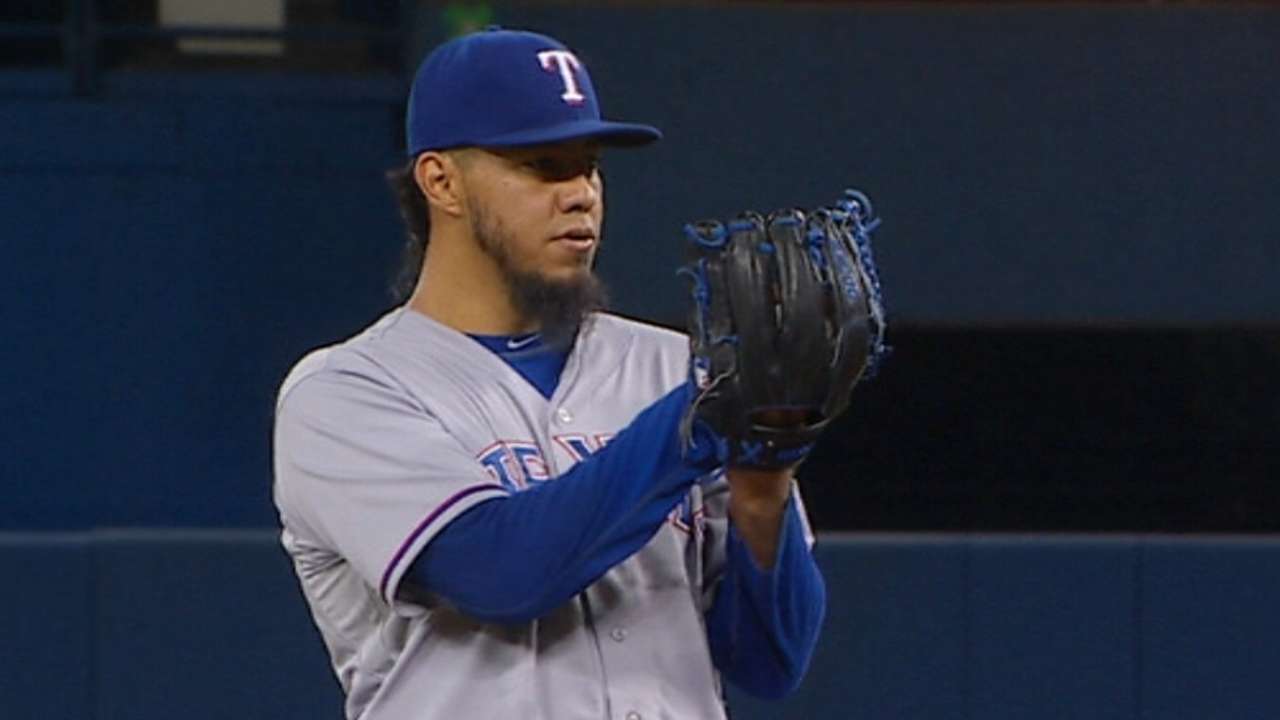 The slider was particularly effective. Gallardo threw 22 in their June meeting, according to brooksbaseball.net and MLB.com Gameday, induced 13 swings, four misses, five balls in play and no hits. The post-Trade Deadline Jays adjusted and got two hits off the slider, but also made three outs and whiffed twice. Moreover, they struggled with the fastball.
"He doesn't have overpowering stuff," Toronto outfielder Kevin Pillar said, "but he commands all of his pitches well and he throws to both sides of the plate, and he just had our number earlier in the year. Hopefully we take advantage of a couple of off-days and our advance guys and hitting coaches lay out a good plan for us to make sure all the guys are gonna go in there individually and watch all their at-bats and figure out why we weren't successful against him."
Don't be surprised if Gallardo adjusts as well.
"It's like any other ballclub," Banister said. "You execute pitches that you have a greater chance of success."
Jason Beck is a reporter for MLB.com. Read Beck's Blog, follow him on Twitter @beckjason and listen to his podcast. This story was not subject to the approval of Major League Baseball or its clubs.