Postseason a 'long time coming' for Gibbons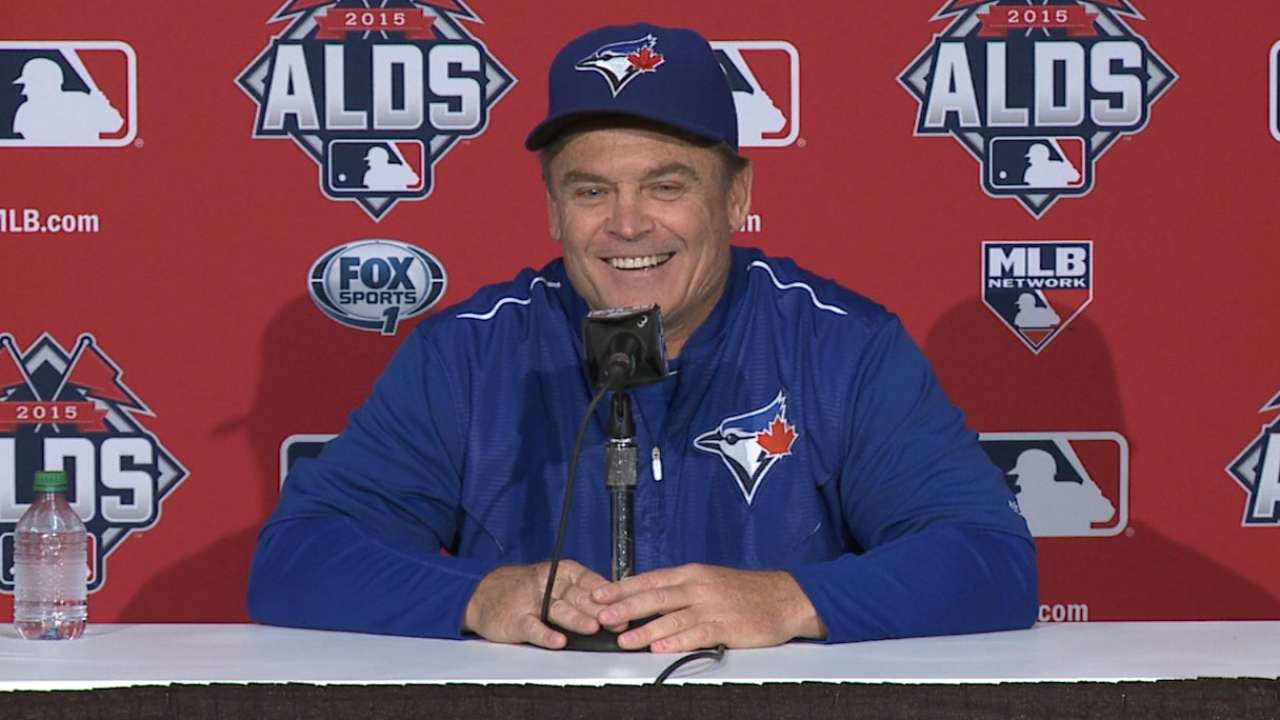 TORONTO -- John Gibbons has been waiting for this moment his entire career, but as one can imagine with an odyssey that spans more than 35 years, it has been a long and difficult path to success.
Nothing has ever come easy for the 53-year-old Texan, who will manage Toronto vs. Texas today in the American League Division Series opener (3:30 p.m. ET, Sportsnet/FOX Sports 1). Gibbons' playing career was derailed because of a gruesome injury in Spring Training, he toiled in the Minors as a coach and was plucked out of obscurity to become the Blue Jays' manager in 2004 -- only to be dismissed four years later.
Gibbons admits he never expected to receive another opportunity, and based on his resume, it's easy to understand why. He was working in Double-A when the call for a second chance came out of nowhere. Now he's in charge of a team that's in the postseason for the first time since 1993.
"It has been a good trail, it has been a fun trail," Gibbons said. "You get into these jobs, you get the opportunity for these jobs, this is what you want. If you don't get to this point, you don't hang around long, and I was fortunate to get two shots here. It all came together this year."
Gibbons' playing career began when he was selected with the 24th overall pick of the 1980 Draft, but unfortunately things never worked out. He was scheduled to begin the 1984 season as the Mets' starting catcher until a violent collision at the plate during Spring Training left him with a severely broken jaw. Later that year, New York traded for Gary Carter, and another shot never came Gibbons' way.
After Gibbons officially retired in 1990, he spent the next decade working anywhere and everywhere he could. He managed in the Appalachian League, the Florida State League, the Eastern League and even the Hawaiian Winter League, but Gibbons was unemployed in 2002 when he reached out to former Minor League roommate and then-Blue Jays general manager J.P. Ricciardi.
Ricciardi didn't have much to offer, but the club was looking for a bullpen catcher, and while the role was far from glamorous, it was enough for Gibbons. Two years later, after a stint as first-base coach, Gibbons took over as manager. Despite some relatively strong ballclubs, the Blue Jays were never able to take that next step, and after finishing 305-305 over four years, Gibbons was let go.
Getting dismissed by a close acquaintance often has the ability to create a strained relationship. It's not in Gibbons' nature to react that way, and while he could have been bitter about his playing career and the way his first stint as manager ended, those negative feelings never entered his mind.
"I'm probably not the smartest guy, but I'm a very, very loyal guy," Gibbons said. "Shoot, there's no injustice. They thought it was the best business decision they could make. What was I going to complain about? They gave me a shot."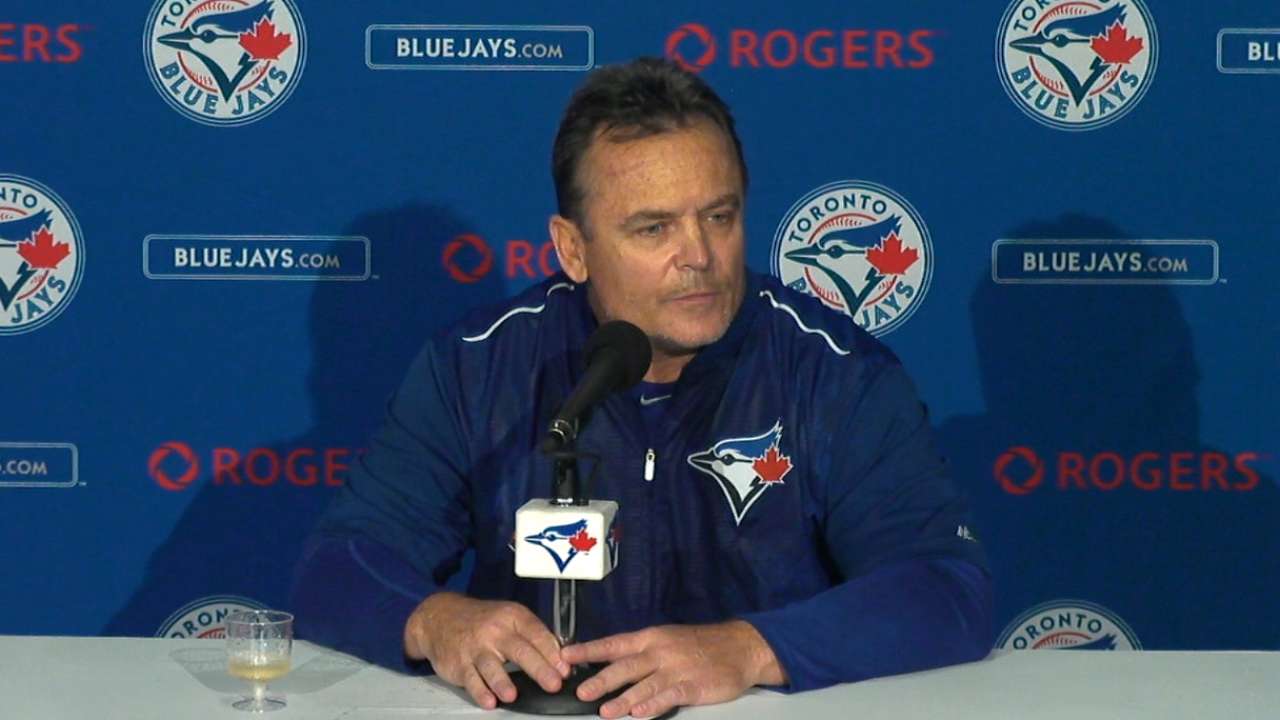 Following a three-year stint as a bench coach in Kansas City, Gibbons returned to the Minors in 2012 to manage his hometown Double-A team in San Antonio. He was "ready to go back" when he received an out-of-the-blue phone call from Alex Anthopoulos, who was an assistant GM during Gibbons' first stint in Toronto.
Gibbons knew the Blue Jays were searching for a new manager, but when he flew north, it was under the assumption he would be interviewing to be a bench coach. It wasn't until he went out for dinner with Anthopoulos that he realized it was much more than that.
The return of Gibbons in 2013 coincided with a revamped roster that was expected to immediately contend. Instead, everything fell apart in rapid fashion, thanks to a series of injuries and underperforming players, and it wasn't long before fans wanted Gibbons gone.
Anthopoulos decided to ride it out and put the blame on himself, as opposed to pointing fingers. Two years later, patience has paid off for Gibbons and the long journey has finally resulted in something positive.
"I was able to exhale a little bit, a lot of satisfaction," Gibbons admitted of clinching a postseason berth. "It was a long time coming, but not just for me here. You look at the organization, all of those years, a lot of people had been around. I'm more happy for guys that had been around forever, through the lean years. I don't put a lot of focus on myself, I hope you realize that by now."
Gregor Chisholm is a reporter for MLB.com. Read his blog, North of the Border, follow him on Twitter @gregorMLB and Facebook, and listen to his podcast. This story was not subject to the approval of Major League Baseball or its clubs.