Royals set for action despite bumps, bruises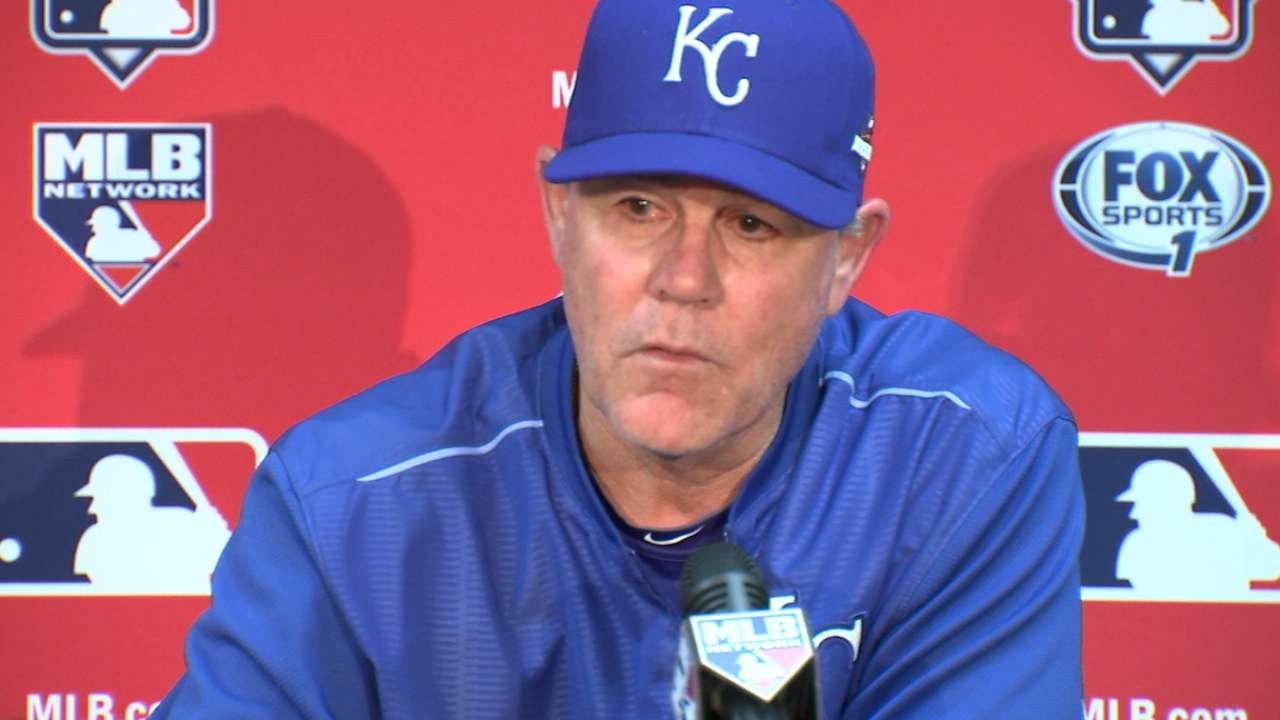 KANSAS CITY -- Royals center fielder Lorenzo Cain is nursing a bone bruise and Kendrys Morales has a sore quad muscle. But manager Ned Yost said his club is healthy enough as it prepares for Game 1 of the American League Division Series against the Astros tonight at 6:30 p.m. CT on FOX Sports 1.
"It's good," Yost said. "Everybody feels ready to go. Everybody is a little dinged up. You can't go through a whole year without getting dinged up. You just play through it.
"We're actually in pretty good shape. Lorenzo Cain feels much better. Morales feels good. Everyone feels raring to go."
A key to winning
Yost said there isn't one specific way to beat the Astros.
"You just have to execute," Yost said. "We've got a game plan. We've spent hours and hours going over their club. We know their strengths and weaknesses. We just have to stay focused the way teams did with us last year, control their running game."
What is pressure?
Yost said his team doesn't feel any extra pressure to win the first two home games of the series.
"Pressure is what you make out of it," he said. "It's kind of your imaginary friend you had when you were four years old. If you think it's there, it's there. If you don't, it's not."
Royals see parallels
Like the Royals did last season on their run to the World Series, the Astros are coming off a win in the American League Wild Card Game presented by Budweiser. And much like Kansas City last year, Houston is a surprise team with a roster filled with youngsters, as it made the postseason for the first time since 2005.
"There are a lot of similarities the way some young guys have turned their organization around," Royals first baseman Eric Hosmer said. "They're a fun team to watch. A lot of young guys playing passionate baseball. A real athletic team. So there are a lot between their team and our team so it should make for a good matchup."
Jeffrey Flanagan is a reporter for MLB.com. Follow him on Twitter at @FlannyMLB. This story was not subject to the approval of Major League Baseball or its clubs.